When he first started out in the industry, Adrian Cheong didn't have a clue about making solid colognes, but he knew he had found his next venture. 'Three years ago, I saw that the local craft movement was rising quickly, and the men's grooming market was growing year-on-year in double-digit figures,' says the 27-year-old former Groupon staffer. 'And yet, nobody in Asia was taking it up. My business partners and I saw the opportunity, and knew it was something we had to go into.'
But ideas, as any armchair entrepreneur will tell you, are a dime a dozen. So rather than fussing about the fact that he knew nothing about making grooming products, he sought help from the local soap-making community to get him started. 'Soap-making isn't too far away from solid colognes; we just had to learn the process, then reverse-engineer it to make a spreadable, balm-like solid fragrance,' he says.
The result is a pocket-friendly solid cologne made from a combination of beeswax, shea butter, almond oil and synthetic fragrance oils. 'Initially we wanted to do a cologne that only used natural essential oils, but we ran into safety issues as they react differently with different people; synthetic oils, on the other hand, are safe and consistent,' he says.



Adrian Cheong
It took him four months of research and development to come up with a consistent range of fragrances, packaging material and branding strategy before he launched The Apothecary Malaysia in November 2015. The brand name, he added, is a tribute to the traditional Chinese medicine shops whose unorthodox methods he echoes in his approach to developing new products.
'My inspiration for different scents starts with a story. For instance, Colossus, which is our best-selling product, started as an image of a man who's bold, masculine and larger than life – which is why we added in scents of citrus, neroli, amber and musk. Cornerstone is our foundation, and the most easily acceptable and comforting scent made. And on the opposite end we have Maverick, a divisive scent (made with bergamot, star anise and tobacco) that doesn't want to follow rules,' he says.
This year saw him launch two new scents – Admiral and Khan – that showcase his knack for creating diverse fragrances that will appeal to different market niches. 'When I imagine the Admiral, I see someone who's fresh from the sea, so it has a mix of oceanic and green grass scents. Khan, on the other hand, has a Mongolian character, with plenty of Middle Eastern spices, vetiver and mahogany, accompanied by fresh pine and orange. It takes a while to get used to, but it's now one of my favourite scents.'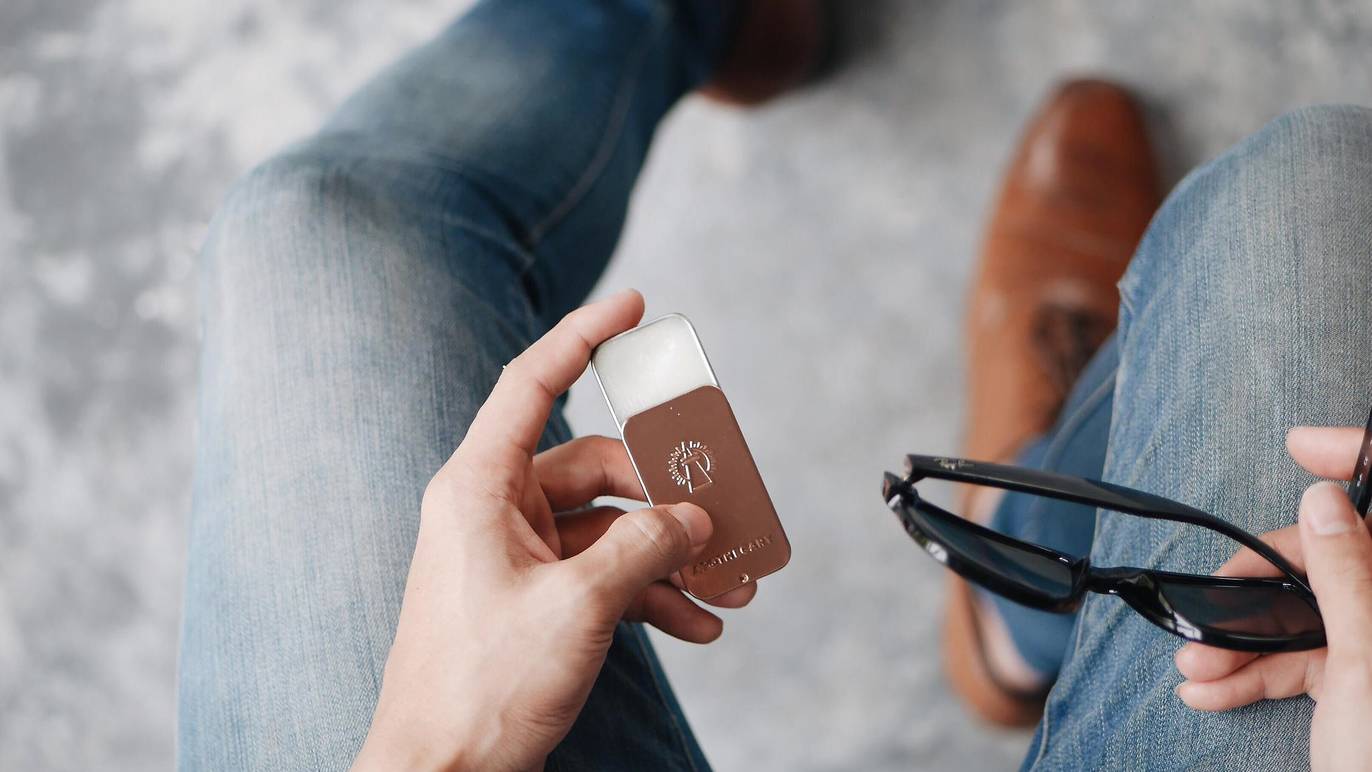 Beyond Malaysia
The Apothecary Malaysia is a proudly Malaysian brand, but he doesn't limit it to the Malaysian market – far from it, in fact. 'From day one, we needed The Apothecary to get out of the Malaysian market, and we did it once we were fairly confident of our products,' Adrian says. So just as he was marketing the nascent brand to Malaysians, he was simultaneously gaining footholds in foreign markets like Singapore, Thailand, South Korea and China. 'How did I get into those markets? It was a lot of e-mails and cold-calling,' he says, adding that a bulk of his sales – which can reach 1,000 units a month – comes from countries like China, Hong Kong and Thailand. In August, the brand landed in Manhattan's Fine and Dandy shop, a men's fashion retailer. It's barely a toe-hold, but it's a huge encouragement for a home-grown brand that's just two years old.
As production ramps up, Adrian is setting his sights on a wider range of men's grooming products. 'In a sense, we're carrying on the entrepreneurial spirit of the old apothecaries; willing to try new things, building on different stories,' he said.
theapothecarymalaysia.com. Solid colognes from The Apothecary Malaysia are priced from RM60 each and can be purchased online or at selected stockists.