When The Straits Finery made their debut a year-and-a-half ago, it didn't take long for KLites to take notice of their minimalist and elegant designs, particularly their stackable rings that came out just as the trend was taking off. Founded by school friends Amira Yahaya and Foo Chia Chern, the brand stemmed from a common interest in design, and the desire to fill a gap in the jewellery market.
'Our designs are quite different from what's in the market; there's costume jewellery on one end, which look nice but don't last very long, and fine jewellery that come with precious stones. There was nothing we found that we thought was nice, and could afford,' said Foo.
When they started, neither of them had any experience in jewellery making or metallurgy. It was Foo who first sparked the idea of forming The Straits Finery in 2015 after she took up a course in silversmithing in KL. They made their first appearance that same year at Le Marché de Noël, a French Christmas market. Encouraged by the response, they officially launched their brand with their first line, Luna, in March 2016 at Bangsar's Snackfood.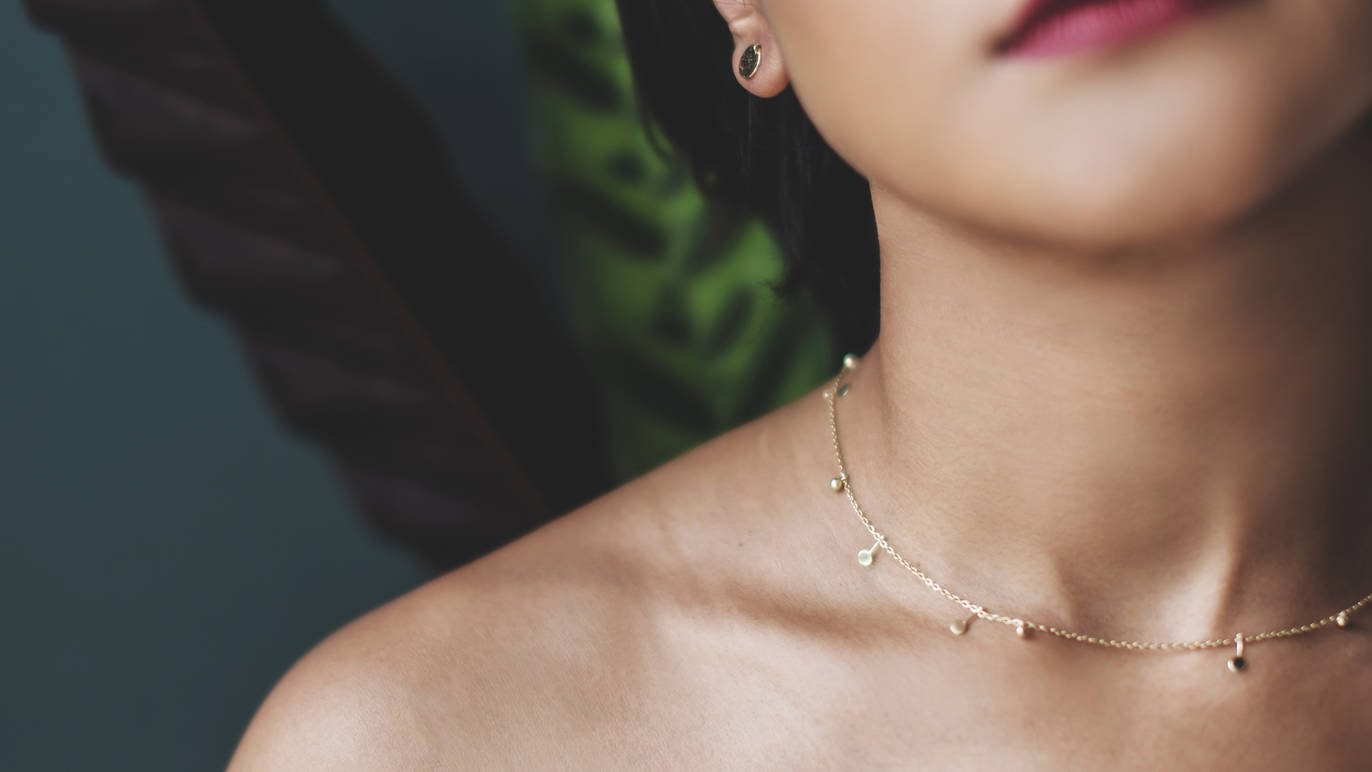 Fast forward to 2017, and the duo have expanded their collection with four new lines – Matahari, Rain, Cloud and Malai – that are inspired by 'granulation', a smithing technique they picked up in the past year. 'It's a process where you fire up pieces of small metal, melt them and then form into a ball shape,' said Foo. 'We loved that effect; it looks very organic when we put them together. And when we thought of the new lines, we wanted to make sure that the new rings can stack with previous collections, so that there's that element of flexibility.'
'Rain was something that came to us even as we were looking at the granulation process,' said Amira, 'but we couldn't call everything "Rain" – imagine just naming Rain 1, 2 and 3! So we added Cloud, a small collection that features clusters of metal balls; and Malai is our most elaborate collection, inspired by classical Indian jewellery which has many elements of granulation.'
Another distinctive feature of The Straits Finery is their use of 14K gold rather than 18K or 22K gold in making their pieces (which are also available in silver). 'It's our choice for many reasons, not least because 14K gold has less gold content, which makes it harder – essential in creating delicate designs where the rings are about 1mm thin. And the colour, we thought, has this beautiful champagne hue that suits all skin tones without being as yellow,' said Amira.


The use of a lower-cost and less-popular form of gold, however, has its own set of challenges, starting with the lack of local craftsmen willing to work with the metal, causing the girls to reluctantly shift their production centre to Vietnam. '14K gold is something local craftsmen don't dabble with because it's hard to find. And it involves a lot of wastage; in sourcing for the gold, we'd have to order it by the kilo, every month, at the very least. And considering our rings weigh a gramme each… well, that's a lot to ask for!' said Amira.
Despite the challenges, The Straits Finery's popularity continues to grow, evidenced by an increasing number of stockists in the Klang Valley and even in Singapore. 'We're looking at breaking into the US and Australia but it's something we're learning our way through in finding the right partners to work with,' said Foo.
thestraitsfinery.com. Stockists include Snackfood and Merchant & Sisters.