Spotlight on: 'Thunderstorm'
The Malaysian restaging of Chinese playwright Tsao Yu's 'Thunderstorm', directed by Dato Faridah Merican and starring Patrick Teoh and Carmen Soo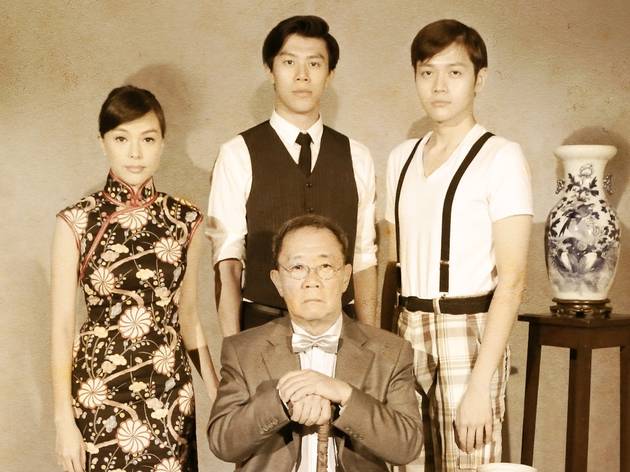 This month, klpac will see the Actors Studio Seni Teater Rakyat take on Tsao Yu's 'Thunderstorm'. Written in the early 1930s, 'Thunderstorm' is considered one of China's most prominent dramatic works. Scholars have even dubbed Tsao Yu as the Chinese Ibsen. Directed by local theatre pioneer Dato Faridah Merican, the play explores many themes – from dissecting conservative rigid social hierarchies to exploring the corruption present in modern society. Here are some things you need to know before watching it.
What's the play about?
Essentially, the story is about the family of wealthy industrialist Chou Pu-Yuan. It revolves around the complicated relationships the family has with each other and their servants. Pu-Yuan's wife, Fan-Yi, is in love and is having an affair with Chou Ping (her stepson), while he himself is in love with their servant, Ssu-Feng. We don't want to spoil it for you but there are more twists and other shocking revelations as the story develops.
Sounds like a soap opera.
On the surface it sounds like a daytime drama you would find on TV3. However, it's much deeper than that. The characters are three dimensional and each relationship acts as a metaphor to reveal Tsao Yu's criticism of traditional values clashing with modernity.



Carmen Soo as Chou Fan-Yi
Is the play going to be in English?
Yes, the play will be performed completely in English. The production is based on the English translation by Wang Tso-Liang and AC Barnes. Actually, there has been a Malay adaptation of 'Thunderstorm' called 'Ribut' which Dato Faridah herself acted in. But this is the first time an English version of the play is being attempted in Malaysia. Also, in this adaptation by Mark Beau de Silva, the play is set in Ipoh instead of China, allowing the audience to relate better to the story.
What's so important about this play?
It's not just any play; 'Thunderstorm' is considered a cornerstone in Chinese theatre because of its break from traditional Chinese theatre. Incorporating influences from modernist writers such as Chekhov and Ibsen, Tsao Yu became a pioneer of modern drama in China.



Patrick Teoh as Chou Pu-Yuan
I'm sold. Who's in it?
In this production, Patrick Teoh will be playing the role of patriarch Chou Pu-Yuan, while model and actress Carmen Soo will be playing his wife Chou Fan-Yi. This will be the first time they've been reunited since sharing the stage ten years ago in 'Wish I Was There'. Apart from that, Brian Chan will take on the role of Chou Ping, Tan Li Yang as Chou Chung (Fan-Yi's son) and Mark Beau de Silva as Lu Kuei (Ssu-Feng's father).