The best songs from 'Saturday Night Fever'
You know the movie, you know the songs. But what else do you know about 'Saturday Night Fever'? The musical is coming to Istana Budaya this month and here are our favourite songs from the soundtrack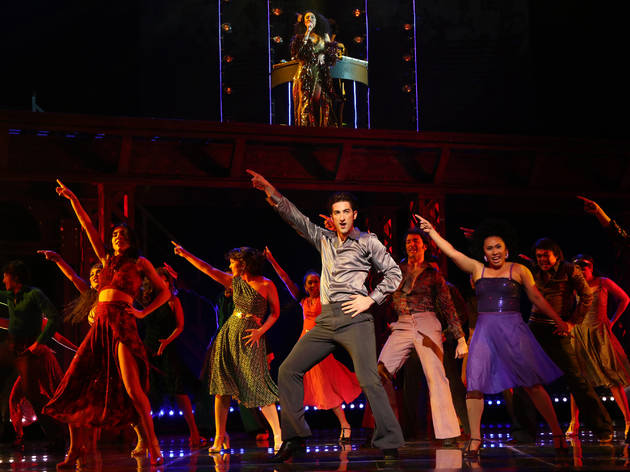 The story of 'Saturday Night Fever' coming to life is not a typical one; the film was actually made on a whim. After reading a 1976 article by British rock critic Nik Cohn titled 'Tribal Rites of The New Saturday Night', Robert Stigwood thought it would make a good movie and decided to just go ahead with it. Stigwood and John Travolta had some time on their hands before starting 'Grease', which they were both slated to work on, and thought it would also be a good addition to Travolta's repertoire.

The article tells the story of a group of Italian-Americans in Bay Ridge, Brooklyn caught up with their dead-end jobs, but temporarily escape their worries by dancing at a local disco, 2001 Odyssey (interestingly, this was a real disco in that part of town, but has ceased operations). The movie adaptation stars Travolta as Tony Manero and Karen Lynn Gorney as Stephanie Mangano, who Tony trains with for a dance competition. The stage version removed many of the darker elements of the movie including mentions of racial conflict, drug use and violence to make it more family friendly.

Also the manager of the Bee Gees, producer Stigwood showcased his clients on the movie's soundtrack, which became a successful hit. In US, the album stayed on Billboard's charts for 120 weeks. The 'Saturday Night Fever' soundtrack, an epitome of great disco hits, has been selected for preservation in the National Recording Registry by the Library of Congress.

It has been 38 years since the movie premiered, and just under 20 since it came to the stage at London's West End in 1998 and New York's Broadway in 1999. Some Malaysian fans may remember when the Australian production came to Istana Budaya in 2004. This year, the production is back with a more contemporary edge with its use of technology while retaining the realistic portrayal of the disco era, along with vibrant stage designs created by an award-winning team.

Here are our favourites from the soundtrack.
1
'Stayin' Alive' by Bee Gees
This hit song plays in the first scene that shows Tony roaming the streets of Brooklyn. What makes 'Stayin' Alive' memorable is the insanely catchy guitar hook at the beginning that immediately gets you into the dancing mood. This song placed at number 189 on Rolling Stone's 500 Greatest Songs of All Time back in 2004, and we have to agree that it still is one of the best.


2
'Boogie Shoes' by KC and the Sunshine Band
In this scene, Tony and gang are hanging outside 2001 Odyssey. Originally recorded by KC and the Sunshine Band, this was the hit that propelled the band to stardom. 'Boogie Shoes' was not only featured on this soundtrack but was also used in several other films such as 'Boogie Nights' (1997), 'Detroit Rock City' (1999) and 'The Wedding Date' (2005).


3
'If I Can't Have You' by Yvonne Elliman
Though the song is written by the Bee Gees, Yvonne Elliman's cover appeared on the soundtrack. This song is used as the background track when Annette waits for Tony outside the dance school. Annette has always wanted and hoped for something more from him. Alas, he does not reciprocate the same feelings. 'If I Can't Have You' is her painful plea.


4
'Night Fever' by Bee Gees
The world-renowned hustle and line dance takes centre stage during 'Night Fever'. The band wrote 'Night Fever' before the film had a title and they wanted the movie to be named after this song. But Stigwood refused, feeling it was too pornographic and favoured the name 'Saturday Night'. They eventually compromised and settled for what it is known today.


5
'More Than A Woman' by Bee Gees
This track is used as Tony and Stephanie's dance routine song during the competition. There are two versions of this song: one recorded by the Bee Gees and the other by American R&B group Tavares. Both versions are featured on the soundtrack of the film.


6
'How Deep Is Your Love' by Bee Gees
In the movie, the finale sees Tony at Stephanie's apartment hoping to rekindle their relationship. The musical shows a different ending at a park bench, overlooking a bridge. There is an unedited recording by the Bee Gees of 'How Deep Is Your Love' that wasn't released but is featured in the movie when Tony walks aimlessly through the subway station heading to Stephanie's apartment.