52 undiscovered experiences: Things to Do
Featuring the best off-the-beaten path attractions and activities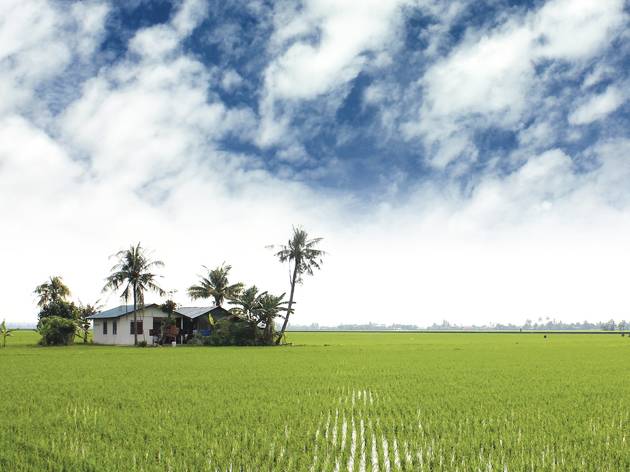 Instagram away at Sekinchan Fishing Village
Just 90 minutes north of KL, this fishing village in the outer reaches of Selangor is as far removed from the city as you can get in a day trip. Nothing but lush green paddy fields as far as the eye can see, and with a smartphone and a data connection, you'll be the envy of all Instagram.

Sekinchan is also known for its excellent mangoes and seafood. Buy mangoes from roadside stalls and partake of excellent seafood dishes at one of the village's many restaurants – Jiann Chyi and Bagan Sekinchan come highly recommended. One of the area's specialities is shark meat soup, where chunks of the fish are simmered in a spicy tom yam broth or a savoury preserved vegetable stock. Follow up with a plate of chilli prawns. Have a long, late, lazy lunch and then wander out to Redang Beach (not that Redang), a quiet, private stretch of sand to witness the sunset before driving back to the city.

Restoran Jiann Chyi 156 Jalan Bagan, Sekinchan (03 3241 4690).
Restoran Bagan Sekinchan 168-C Lorong 5, Sekinchan.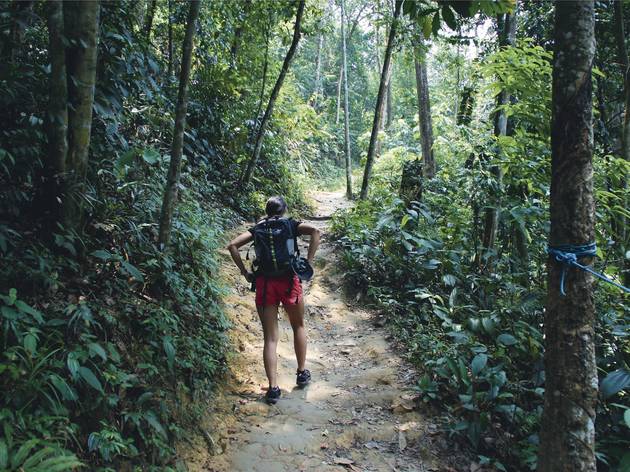 If you're after a gentle day of hiking, in which you'll still be able to chat with your companions, try Bukit Putih (also hilariously known as Bukit Apek) in Cheras. It is situated smack bang in the middle of a housing development. An accessible trail will take you two hours to the summit, where you'll find a small waterfall.

For more advanced climbers, wake up early and drive out to Kuala Kubu Bahru to tackle Bukit Kutu. It's a popular, well signposted trail that can take anywhere from three hours to five – and a good head for heights – to reach the summit. There are nine checkpoints to cross, and each one bears a reward for the dedicated climber: huge boulders, small waterfalls, surprisingly colourful flowers and foliage. In colonial times, Bukit Kutu used to be a popular hill station; near the top, you'll find the bombed ruins of a British colonial retreat. Scramble a little further up some rocks to reach the absolute summit and take in an amazing, unparalleled view. Then descend for a picnic and a well-deserved dip in the waterfall at the base of the hill.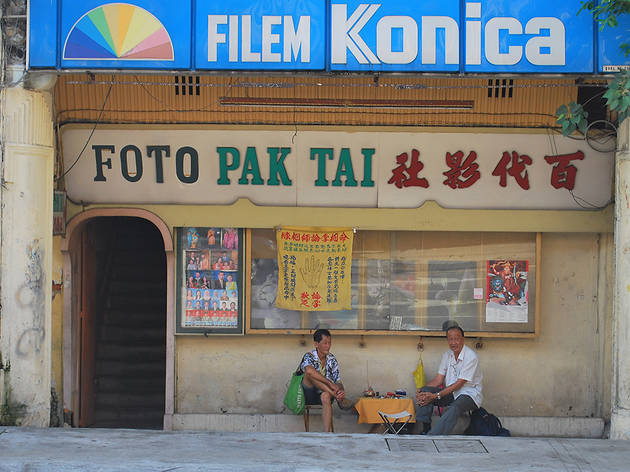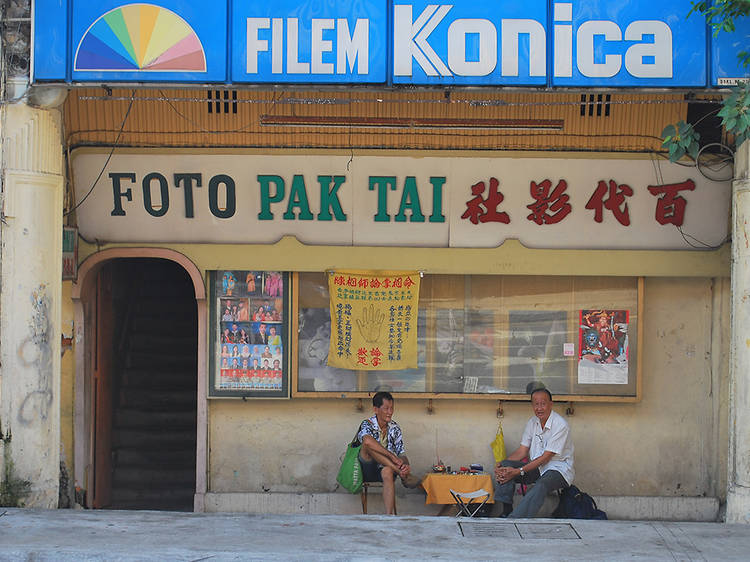 Take a period family portrait at the 60-year-old Pak Tai studio
An old studio now at the mercy of the MRT development, Pak Tai is merely surviving on business from police officers who need their passport photos taken. In the '60s, it used to be the go-to place for wedding, graduation and family portraits. The backdrops – complete with doves and tacky embellishment – may not be your idea of cool, but throw owner Low Kok Kee an assignment like a period family portrait and he'll create an artistic photo that looks like it was taken in the '70s, without Photoshop.
Foto Pak Tai 104 Jalan Petaling, KL (03 2078 5491).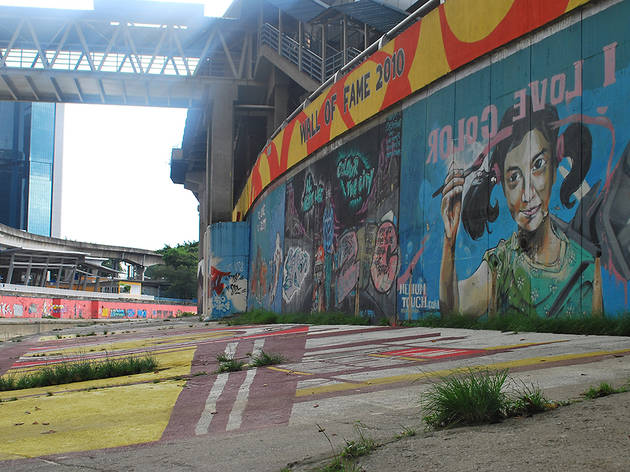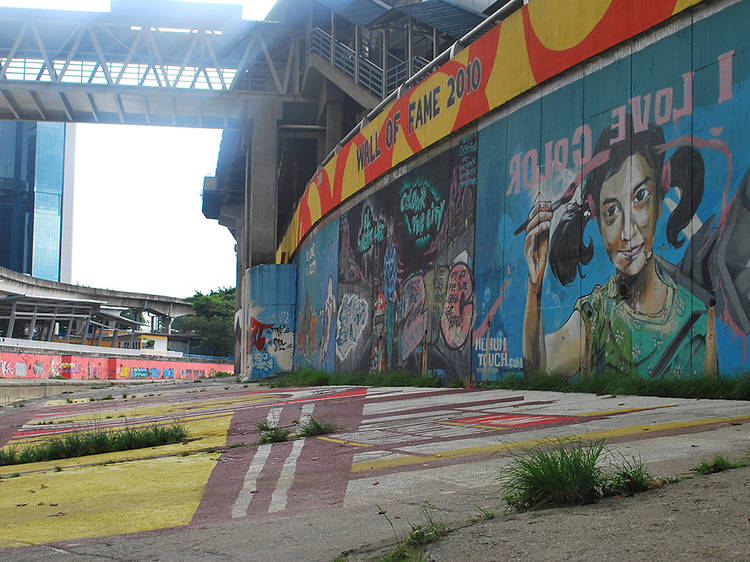 Decipher social commentary from the graffiti in KL
Graffiti in KL is a renegade art form, and you'll find places like along the Klang river bank, bridge arches and derelict walls tattooed with (sometimes irreverent) images that resonate with current issues. Call it a form of self-expression or a movement to reclaim public space – this visual mischief unfortunately has never sat well with authorities. But walk around Pasar Seni, Masjid Jamek or even the cracked walls of Jalan Sultan and you'll find honest street art that gives KL character and voice.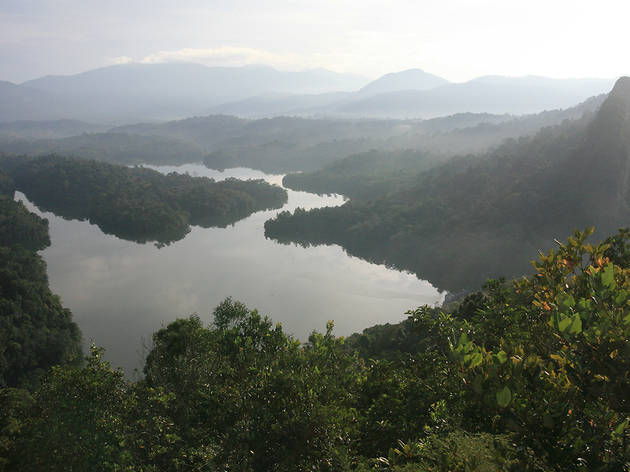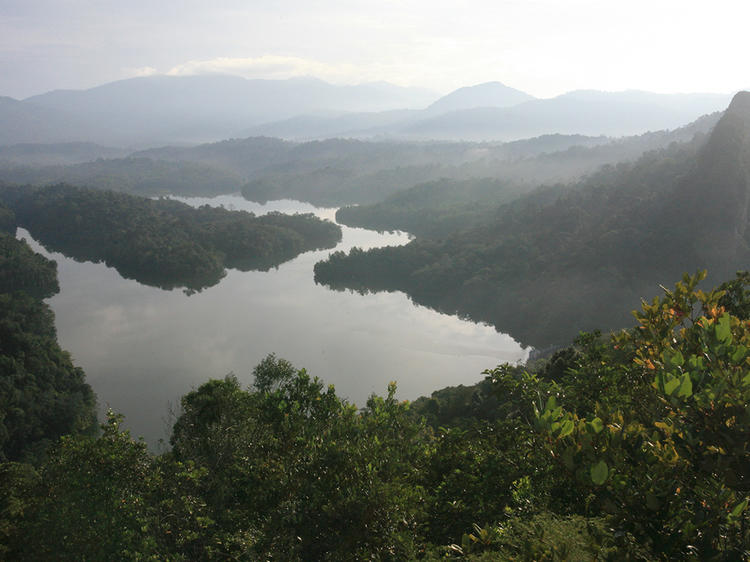 See the Klang Gates Quartz Ridge glistening in the sunlight, and then scramble over it. It's said to be the largest crystal quartz outcrop in the world, and rumour has it that highway developers have set their sights on it, so get there fast. There are a variety of challenging trails leading up to and around the ridge, but the view from the top is worth it.
Formerly Bukit Nanas Forest Reserve, the KL Forest Eco Park rocks a new look with recently installed attractions. Some attractions include nature trails, a herb garden, a canopy walk and a timber product gallery. Escape the bustling concrete jungle that is KL and recuperate in the real thing.
Shopping, Markets and fairs
The humming Taman Connaught night market best illustrates our obsession with street food. Perched behind their stalls, vendors offer slap-up versions of fried chicken, curry noodles, char kuey teow, laksa, satay and ABC that will keep you going until midnight. Stay for the stinky tofu – you'll spot (or smell) it easily by the queue that snakes around the block.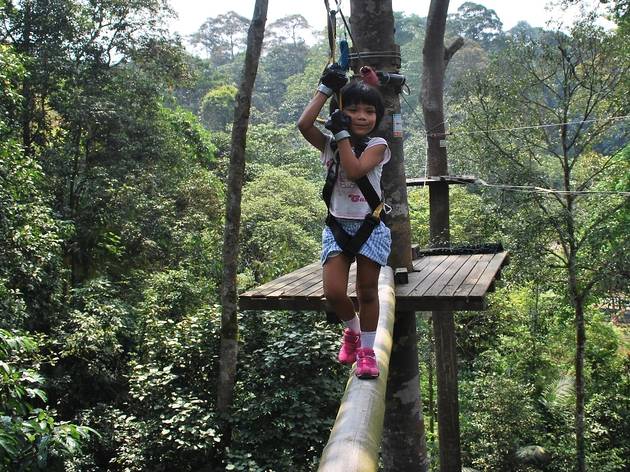 Your physical and mental abilities will be put to the test as you're required to tread from tree to tree through aerial obstacles suspended at 3m to 22m high. You start with the SkyTrex Initiation (made up of safety training), which will lead to a choice of Little Adventure, Big Thrill or Extreme Challenge.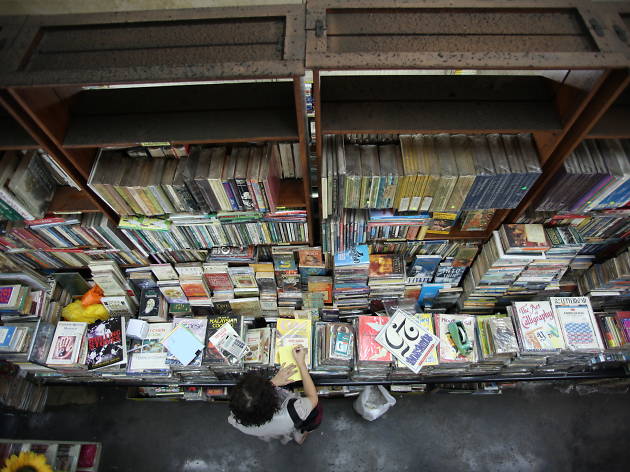 It's one of KL's longest-running secondhand book stores, and packed to the brim with literary gems, comics and LPs. You'll have to scrabble a bit (books are arranged loosely by genre), but it's worth putting in the hours as books start from a couple of ringgit each. When you're hungry, nip round the corner for beef noodles at Soong Kee's.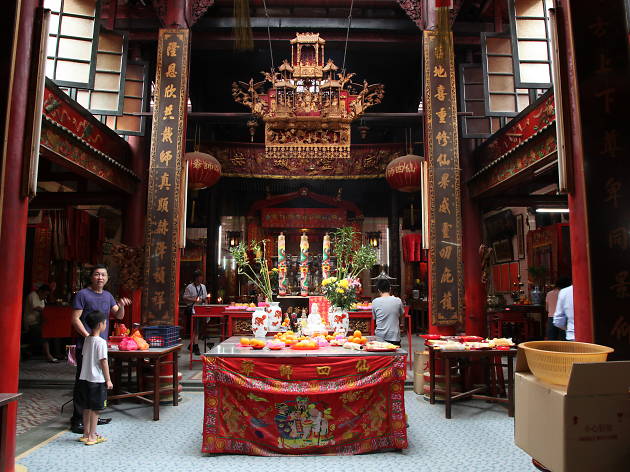 This Taoist temple is where Yap Ah Loy's shrine sits among the gods; it's also dedicated to the patron deities Sin Sze Ya and Si Sze Ya. Resident caretaker of the temple, Madam Wong is perhaps the only female fortune teller left who can decipher chim, the fortune sticks that predict your future – and it's only RM1. If you haven't been lucky lately, circle under the main altar three times for good fortune.
More to explore