Best bits of KL: Jalan Desa Jaya in Taman Desa
Welcome to the heartland of yakiniku, yakitori and meringue on cocktails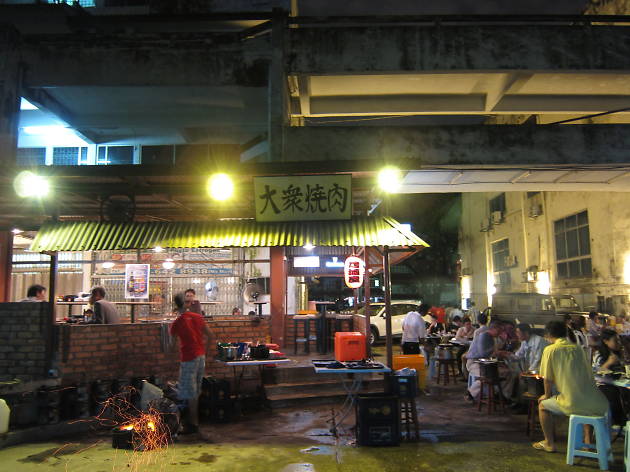 Budding entrepreneurs are sniffing out the cheap shop lots at Taman Danau Desa, filling the spaces with coffee machines and putting fried squids in our waffles (hello there, Jemi Café). The bombardment of new shops in that area has brought fortune to the less trendy neighbourhood of Taman Desa, ie Plaza Faber. The grimy commercial hub on Jalan Desa Jaya, teeming with medicinal halls and aquarium shops, is bristling with new life in ways you never quite expected – welcome to the heartland of yakiniku, yakitori and meringue on cocktails.
The neighbourhood isn't crying out to be discovered – the old-timers living in the flats, whom you'll find puttering around between kopitiams with an afternoon beer in hand, are happy with how things are. 'Just don't make the place jam,' an uncle told us when asked about the new rash of apartment blocks and restaurants nearby.
Surrounded by gutted buildings with broken satellite dishes as the only adornments that survived, this part of Taman Desa isn't pretty at all. But the weave of diverse cultures gives it character: An Indian uncle selling curry puffs outside a Chinese eatery; Thai workers who can speak basic Cantonese; a Malay auntie buying shampoo from a shop with screaming neon signs.
When the shops close at night, the centre of Plaza Faber roars to life – like a campfire – as the smell of grilled meat from Gerai Makan Japanese BBQ drifts down the corridors. If there's a better way to eat, drink and be merry in the open right underneath an old flat, we'd love to hear about it.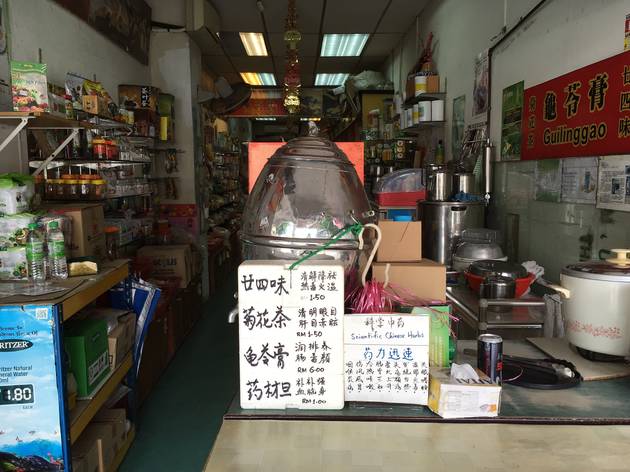 A quick luo hon guo drink from Kedai Ubat Desa (48 Jalan Desa Bakti. 03 7984 6523) to chase away the heat. The large herbal tea dispensers are rare these days, but you can still find one here.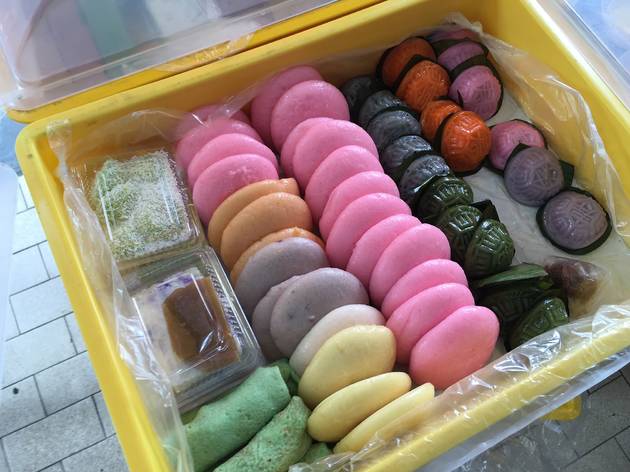 Our food critics have likened Maruhi Sakaba (6A, Plaza Faber, Jalan Desa Jaya. 012 241 8131) to Shinjuku's yakitori alley experience. Chicken sashimi, pork intestine carpaccio and organ meat stew are all for the taking, if you dare.

Sing Kee Kitchen (61A Jalan Desa Bakti. 03 7981 6136) will not win any awards for their char siew but the roast duck, imbued with a hint of five-spice powder, sports a glistening, crackly skin.

The kuih shop next to Yap Dental Surgery (the irony, we know) offers a variety of sweet treats, from ketayaps to ang kus in colourful shades.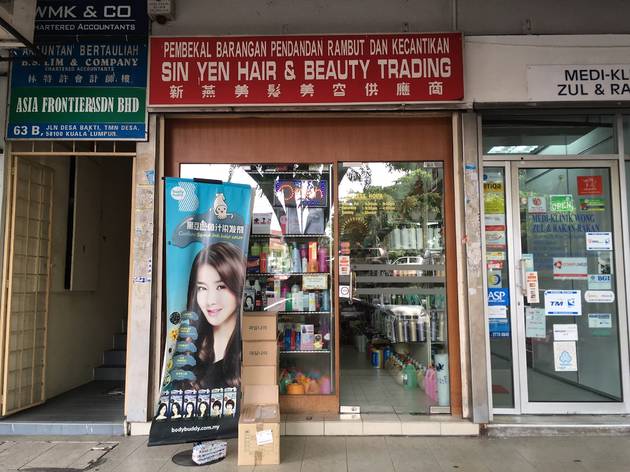 Jars of Chinese herbs – ginseng, goji berries, chrysanthemum blossoms, and all sorts of natural remedies – line the shelves of medicinal hall Kedai Ubat Wah Foung (52A Plaza Faber, Jalan Desa Jaya. 03 7983 9163). The miscellany of childhood biscuits sold at the side of the shop feels like a big nostalgic hug.

Wholesaler Sin Yen Hair & Beauty Trading (63A Jalan Desa Bakti. 03 7980 4966) has all the different shampoos to fix your tresses, and they're cheap too. This way to thick, glossy hair, please.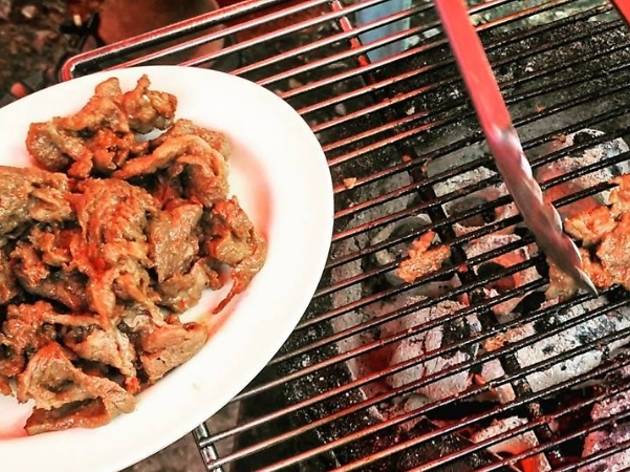 If you only do one thing...
Have a meaty night out at yakiniku favourite Gerai Makan Japanese BBQ. On a good day, the rib-eye slices taste like miniature pillows of steak. Swish your meats over a charcoal burner, under the stars, with a bucket of cold beers within reach.
After Jalan Desa Jaya, visit Jalan Raja Muda Musa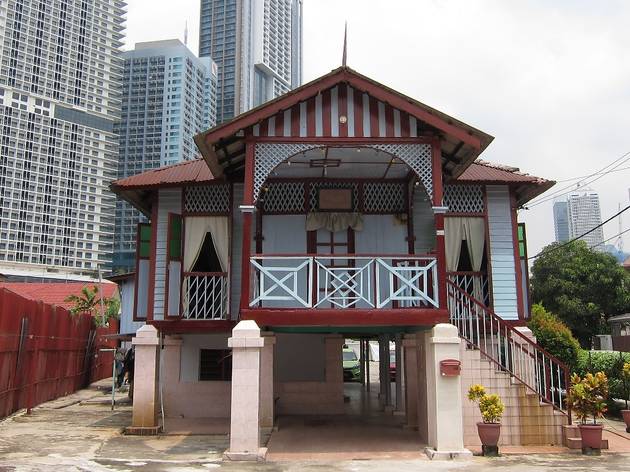 The construct of a modern city is keeping us safely apart – we'd rather hole up in our comfy condos (read: fancy cages) than speak to our neighbours. But the residents of Jalan Raja Muda Musa cannot seem to stand awkward silence. If you spend enough time lounging at a warung, a friendly face is bound to come up to you and say, 'ah moi, buat ape?'.