Best bits of KL: Jalan Scott in Brickfields
Brickfields' quiet refuge for the religious and cultural (and authentic Indian food)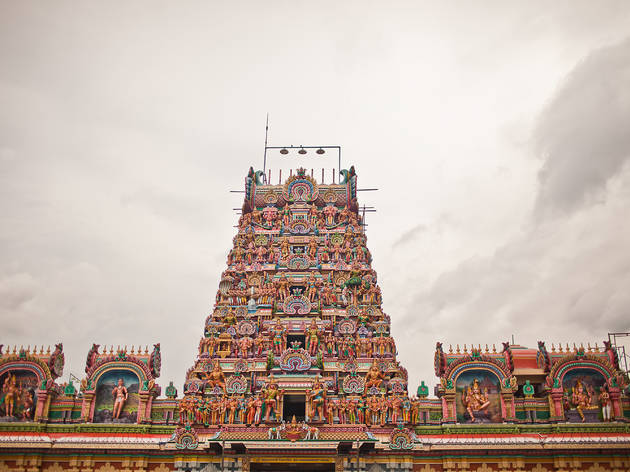 Gracing Brickfields' ornate façade are roaring lanes of cars, lorries and motorcycles that coalesce into a muddle of fumes and honks. Separating this snarled up spectacle and the shops is a narrow sidewalk, whose every square foot has been claimed by flower stalls peddling garlands, temple offerings, colourful sarees and pigeons. If Jalan Tun Sambanthan is the artery that pumps in the crowd, tourists and prosperity, Jalan Scott is the quiet refuge for the religious and cultural.
Named after Sam Scott, a chemist who owned the Selangor Ice and Aerated Water Company in the 1880s, Jalan Scott has mushroomed into a thicket of Ceylonese Tamil temples and restaurants. The huge Indian community in Brickfields has engendered a sprawl of Punjabi and Chettinad eateries, which insure significant foot traffic during lunchtimes and weekends. Waiters are usually solicitous as customers pile in and fidget in anticipation of their piping hot chapatti.
But the impact unleashed by the city's ever-expanding infrastructure can be unpredictable. While gleaming commercial towers continue to grow in confidence, marring the view of Brickfields' prettiest temples, places of worship along Jalan Scott have been left unkempt. The belt of construction work outside Jalan Scott, though in an attempt to dandify the streets, have kept walking tourists at bay. The restaurant owners, however, aren't too troubled: 'We'll always have banana leaf rice'. And that solves everything.
After Jalan Scott, visit Taman Cheras
The greatest thing about Taman Cheras, also known as Yulek, isn't the food. That sounds almost blasphemous, but what really defines Yulek is the decades-old rumah pangsa – the four-storey, walk-up flats.