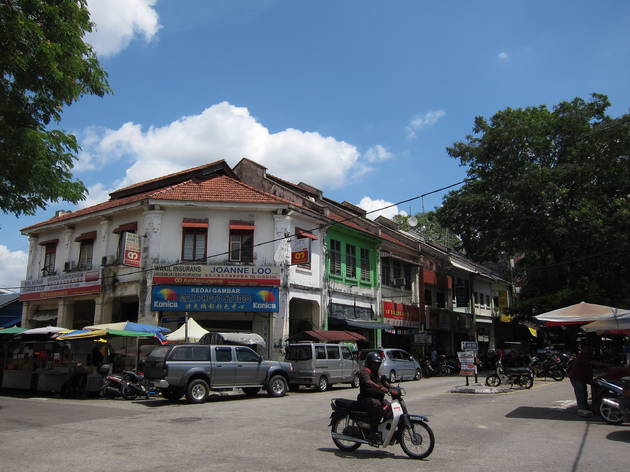 Best bits of KL: Pekan Sungai Besi in Sungai Besi
With its pre-war buildings and ex-military community still intact, the town quietly thrives in its safe little bubble
As if time has held Pekan Sungai Besi hostage, the town has remained fairly untouched for the past 80 years. Many have walked unsuspectingly into this former tin-mining hub, unaware of its economic significance that weaved KL's rich tapestry. While skyscrapers have cowed our heritage sites into docility, Pekan Sungai Besi – with its pre-war buildings and ex-military community still intact – quietly thrives in its safe little bubble.
Our knowledge of Pekan Sungai Besi is patchy at best – you probably know it as the congested kampung next to the Sungai Besi LRT station; the undocumented vestigial of the early settlements during the Emergency period. The town, labelled as a secondary heritage zone under the Kuala Lumpur City Plan 2020, was promised a RM10million facelift in 2013, but as of today, the roads are still riddled with holes, the drains clogged, the wet market in disrepair.
In street names we find stories and our ancestry. But the original road names in Pekan Sungai Besi, like 'Market', and 'Post Office', didn't reflect the historical importance of the area; they've since been renamed Jalan Suasa, which alludes to a type of yellowish metal that contains a mixture of copper and gold. The buildings dating back to the 1930s, however, serve more powerful narratives – they recount the lives of ex-miners, the old but highly essential trades of tailors and barbers, and the architectural footprints of colonialism.
Pekan Sungai Besi's old-school magnetism comes in part from its friendly people, who'll voluntarily point you to the best warung or apam stall. Strike up a chat with any orang lama, listen, learn, and help pass their story on.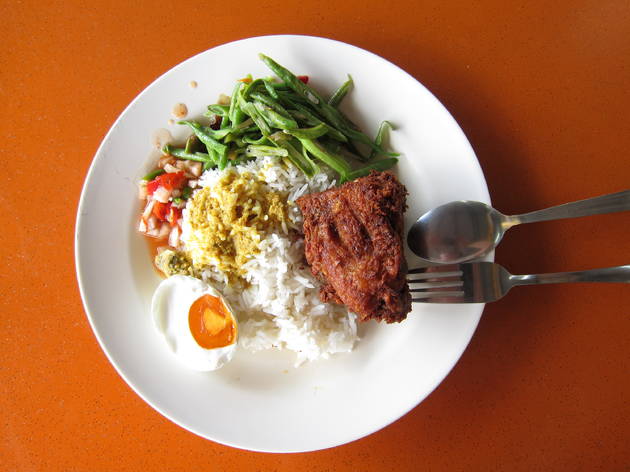 Photo: Kong Wai Yeng
Pekan Sungai Besi has more do than eat. But you should still drop by Restoran Roslan (behind Surau Ibnu Khaldun on Jalan Gangsa) for nasi campur, and the apam balik stall along Jalan Suasa 3 for fluffy Malay pancakes. Here's a kernel of truth: the addition of corn makes better apam balik.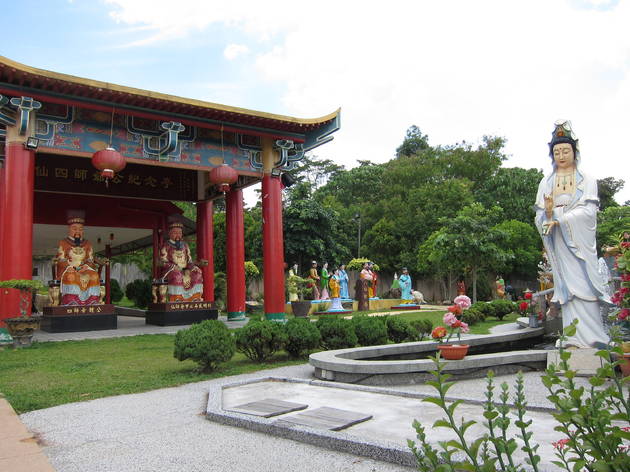 Photo: Kong Wai Yeng
Barber shops at Pekan Sungai Besi have mastered the art of tidying up napes and sideburns in the tightest space. Jalan Suasa 5 has a row of them but go to Abdullah bin Johar's (Jalan Suasa 5) for quick cuts. He's a chatty orang lama with many interesting tales.

From brooms to pots and pans, Cheong Him Trading (Jalan Suasa 3) has all the household items you need. Sometimes, you'll find the owners, dressed in a comfy singlet and selipar jepun, sitting by the kaki lima to fix broken stoves and electronics.

Located at the edge of the village, the 115-year-old Sien See Sze Ya temple (next to the Balai Bomba on Jalan Merdeka) was built by thousands of miners to seek religious solace. It's a testament to the power of community spirit.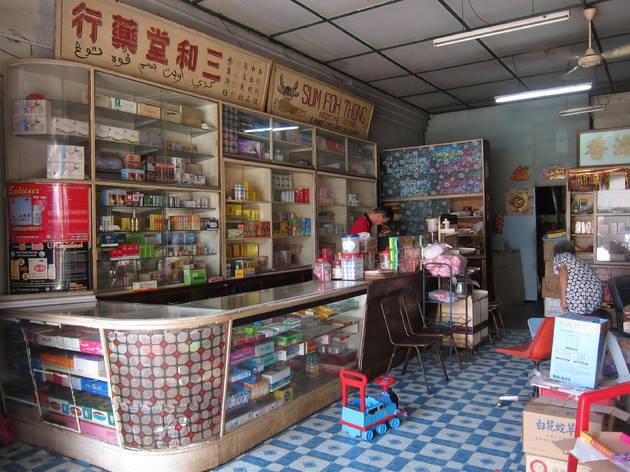 Photo: Kong Wai Yeng
Sum Foh Thong (Jalan Suasa 3) has been dispensing Chinese medicine for decades, if the retro signboard is any indication. Tell the sinseh your discomfort, and he will foray into its trusty drawers of herbs for a quick remedy.

Childhood biscuits taste better when you get them from Kedai Runcit Swee Huat Joo Kee (Jalan Suasa), which has been occupying a pre-war building since 1933. Browse the vast selection of treats at your own peril.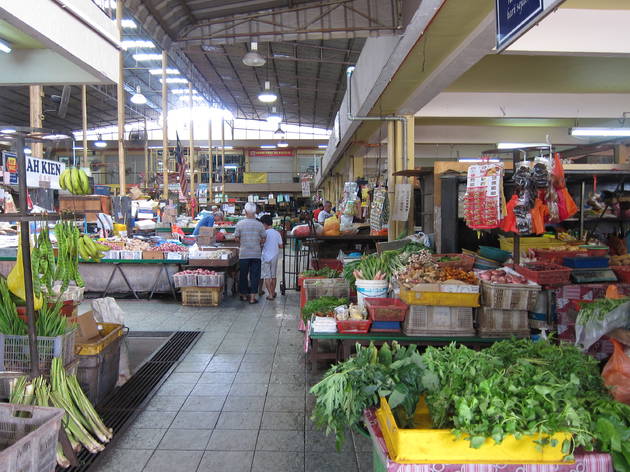 Photo: Kong Wai Yeng
If you only do one thing...
To get to know a neighbourhood is by visiting its market. The Sungai Besi market is the epicentre of life, and the British was known to have shopped there back in the olden days. Local ingredients such as petai, cincalok, sambal and bunga kantan abound – the makings of a good Nyonya meal start here.
After Pekan Sungai Besi, visit Klang's Little India
Little India, of Klang, isn't a Little India of posters and postcards. Little India, of Klang, is one whose music – an exercise of high-decibel exuberance; a cacophony of Tamil chatter, of Bollywood film scores blaring out of speakers – cannot be defined, nor its meaning determined.