Decoding KL street names
The origins behind the names of KL's most famous streets. Illustrations by Aster Teoh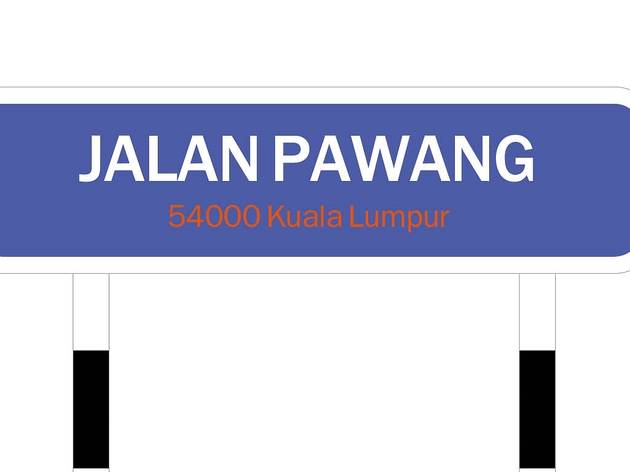 Jalan Pawang (Kampung Datuk Keramat)
The words pawang and bomoh are used interchangeably these days but they're actually quite different. A pawang acquires power through the spirits of his ancestors to conduct rituals such as appeasing spirits, while a bomoh – made famous by the unseemly coconut-wielding episode – heals the sick. Before a tin mine was opened in the olden days, Chinese prospectors would enlist the powers of a pawang to advise if the land contained tin. If it did, the pawang would also inform prospectors the taboos to be observed so as not to offend the local spirits.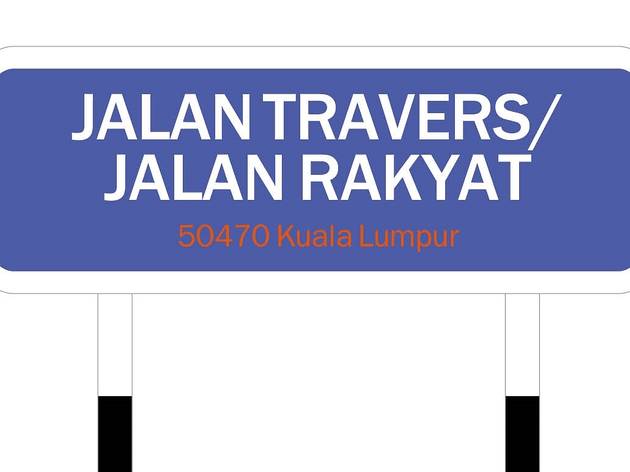 Jalan Travers (part of Brickfields Road)
The street was named in honour of Dr Ernest Aston Otho Travers, who opened the first anti-opium clinic in Klang, where he treated drug addicts, and pushed for the establishment of the Sungai Buloh leprosy settlement. He came to Negeri Sembilan (called Sungei Ujong then) and held many positions between 1887 and 1909, including Acting Protector of Indian Immigrants in 1890 and Health Officer of KL in 1894. Dr Travers is remembered for his noble deeds as he attended to the rich and the poor gratis.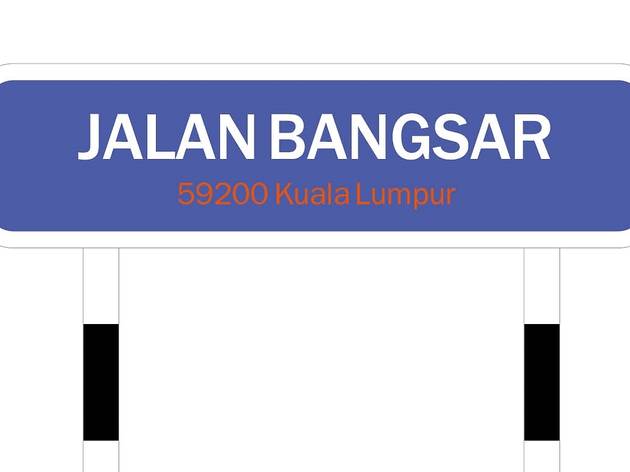 Long before Bangsar doled out hand-drip coffee and served breakfast decked with artisanal cheese, the neighbourhood was a rubber tree plantation. Two merchants – Edward Bunge and Alfred Grisar – combined their names to create 'Bunge-Grisar Rubber Estate', which was shortened to just 'Bung-Sar Estate'. Understandably, the road into this estate took after the name 'Bung- Sar Road'. In the end, the Street Naming Committee, who assumed Bungsar was a corrupted version of the Malay word bangsal, changed the spelling of Bungsar to Bangsar.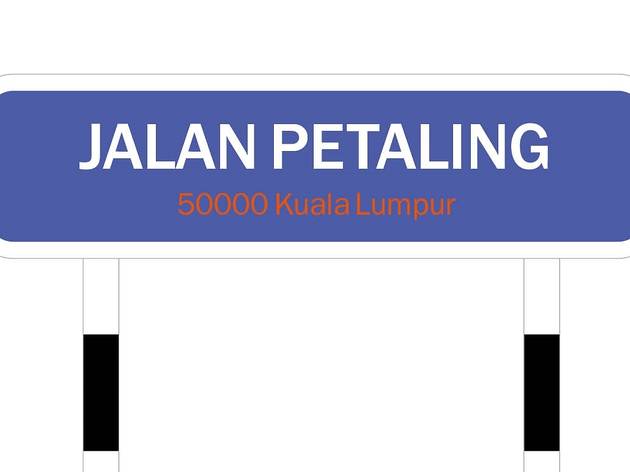 Jalan Petaling (Petaling Street)
One of the earliest roads in KL, Jalan Petaling (which led to the tin mines at Petaling) was named after Kampung Petaling. The village may have gotten its name from the petaling tree, Ochanostachys amentacea. Native to Malaysia, Sumatra and neighbouring islands, the tree – believed to be locally extinct now – was exploited for its timber to make house posts as it's termite-resistant. The local Chinese community still calls Petaling Street 'Chee Cheong Kai' (tapioca mill street) to this day, probably because Yap Ah Loy had a tapioca factory there.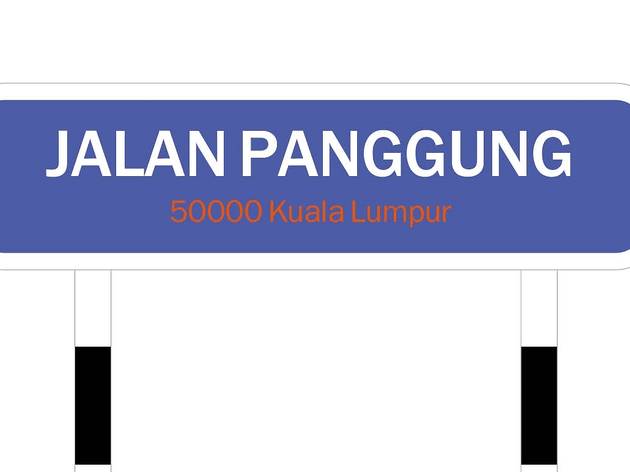 Jalan Panggung (near Petaling Street)
Cheow Yeok built a Chinese theatre here in the 1880s, which played Cantonese wayang and hosted performances by a Teochew opera or a bangsawan troupe. The area was so vibrant that a nearby road was named Drury Lane, referencing the famous Drury Lane theatre scene in London. With a thriving arts scene, it made perfect sense, obviously, to call the street Jalan Panggung. But here's some trivia you might not know: A nearby lane, running from Jalan Sultan to Jalan Balai Polis is known to the Chinese as 'Gwai Chai Hong' or 'Devil's Lane' as it was a hotbed for drunkards, gamblers and opium addicts.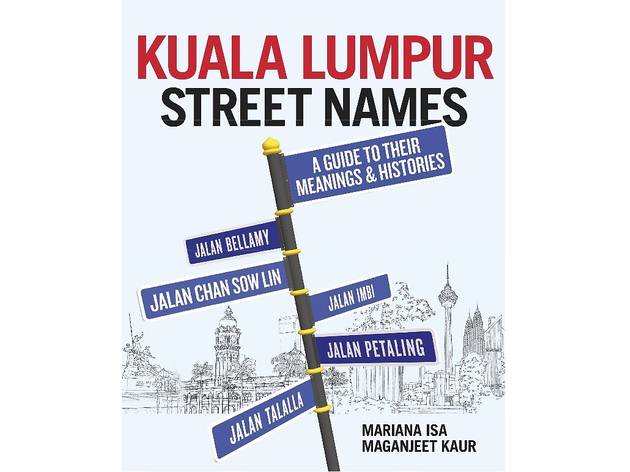 Street names are like a window into a neighbourhood's genesis. Mostly, their names are assumed to have reflected the culture, lifestyle and events of a particular place at a particular time. But our vision of the past is blurring – haphazard city planning and imprudent decisions of changing our street names have drained these neighbourhoods of their character. Such threats, as well as a deep interest in KL's history, eventually led part-time researchers Mariana Isa and Maganjeet Kaur (an architect and IT consultant respectively) to study the origins of KL's street names.

For months, both of them laboriously pored over old documents, newspapers, maps and biographies of personalities that had roads named after them at various places including the National Archive, National Library, the Royal Police Museum, etc. They wrote to descendants of noted personalities in the country and abroad. They even contacted Ken Yap, the great-grandson of Yap Hin, and Santa Kumarie, the great-granddaughter of Thamboosamy Pillai.

'We've already been compiling info for about two years before we were approached by Marshall Cavendish to work on this companion volume to their "Singapore Street Names" published a few years back,' says the duo. 'The biggest challenge was tracking how a road name has changed. Like how part of Swettenham Road changed six times! Another challenge was compiling the list of road names. We compiled that data ourselves as we could not find a complete database anywhere.'

The book also chronicles how KL streets are named through the eras. In the 1880s to 1920s for example, streets like Ipoh Road and Pudu Road reflected the natural landscape and topographical features of their surroundings (both ipoh and pudu are names of trees). In the '80s, decolonisation of street names took place, in which streets named after British officers were changed to commemorate local personalities, like Jalan Campbell to Jalan Dang Wangi.

Unfortunately, some street names in KL have been so thoroughly edited they now only stand as a memory of a once historical neighbourhood. 'But this wouldn't mean much if the general public doesn't know what the name implies,' explain the authors. 'The process of renaming streets is inevitable and it's bound to continue. New names do change the dynamics of a place. We hope, at least, street names on the 1889 map that are still around will never be changed to preserve KL's early history.'

Hear, hear.

'Kuala Lumpur Street Names' is available at all major bookstores.