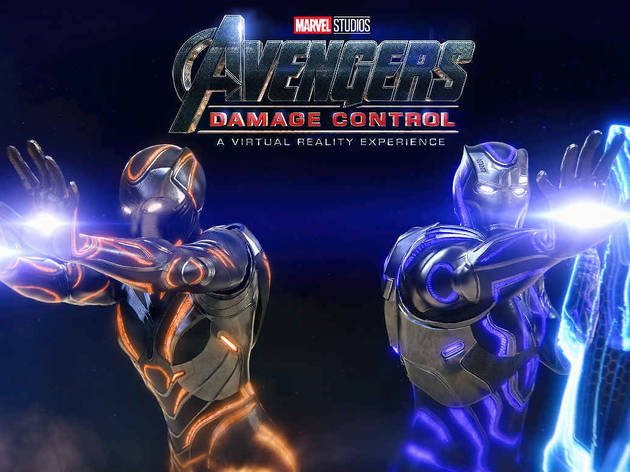 Fight alongside your favourite heroes in Avengers: Damage Control
Check out the virtual-reality experience, The Void at Resorts World Genting.
Marvel Studios and ILMxLAB (Lucasfilm's immersive entertainment studio) had recently announced the release of Avengers: Damage Control, a virtual reality fan experience. Fans can head over to The VOID in Resorts World Genting to explore the Marvel Cinematic Universe for yourselves.
The location-based virtual reality experience features Letitia Wright, Benedict Cumberbatch, Paul Rudd, and Evangeline Lilly. You will be enlisted by Shuri (Letitia Wright) to test her latest prototype design: Emergency Response Suits, created with a proprietary blend of Wakandan and Stark Industries technology. The plot will escalate when sinister forces intervene and guests at the Wakandan Outreach Centers will be recruited into action, exploring iconic locations across the MCU. Seize this chance fight side by side with Avengers like Doctor Strange (Benedict Cumberbatch), Ant-Man (Paul Rudd), the Wasp (Evangeline Lilly), and more.
"The opportunity to bring such a beloved universe alive through immersive storytelling has been a once-in-a-lifetime opportunity," said Shereif Fattouh, Senior Producer, ILMxLAB. "Avengers: Damage Control lets you feel what it's like to shoot repulsor blasts with your own two hands, suited up in Shuri's latest technology. This original adventure allows you to go beyond the screen, and become a character in the story itself."
Avengers: Damage Control pairs virtual reality with real-world sets and physical effects like heat and wind. The result is a uniquely immersive experience: a virtual world that guests can touch and feel, bringing their favourite Marvel characters to life in a way that's never before been possible.
Avengers: Damage Control ticket is priced at RM130. Skytropolis Indoor Theme Park, daily from 10am – 10pm. For more information, visit here.