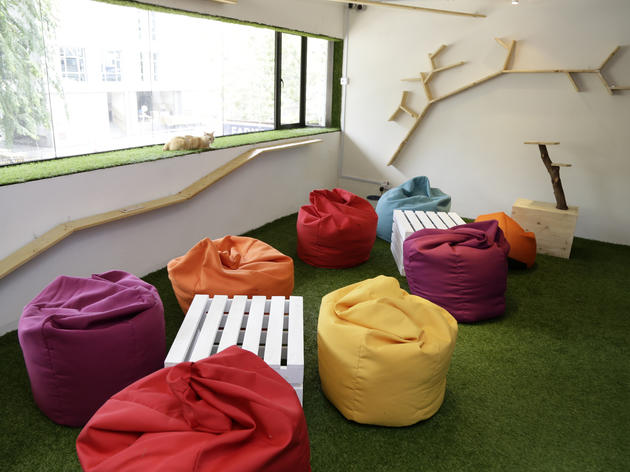 1/12
Photo: Hizwan Hamid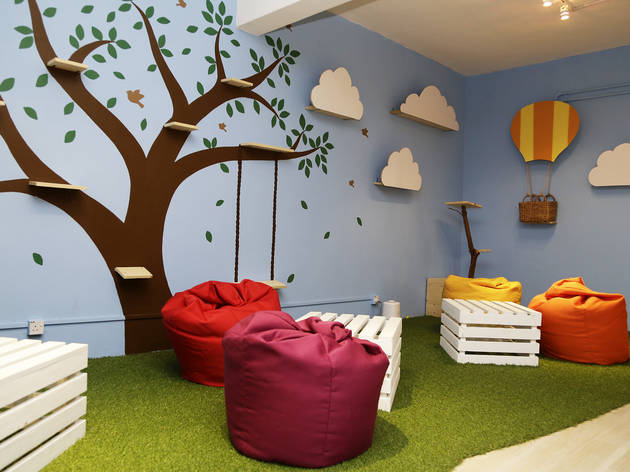 2/12
Photo: Hizwan Hamid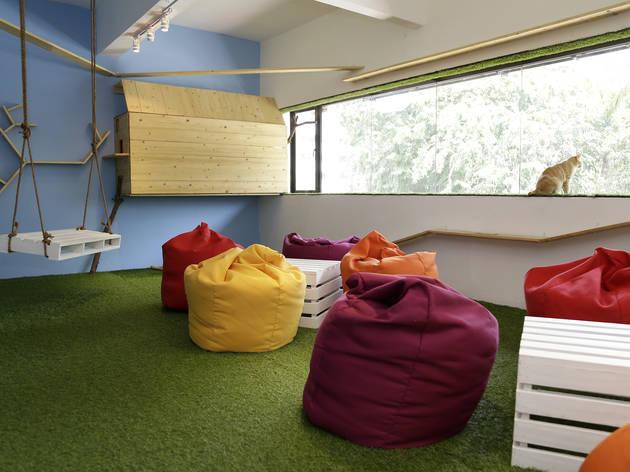 3/12
Photo: Hizwan Hamid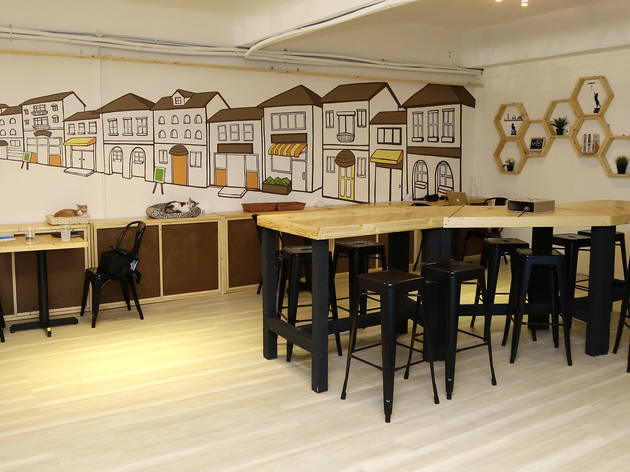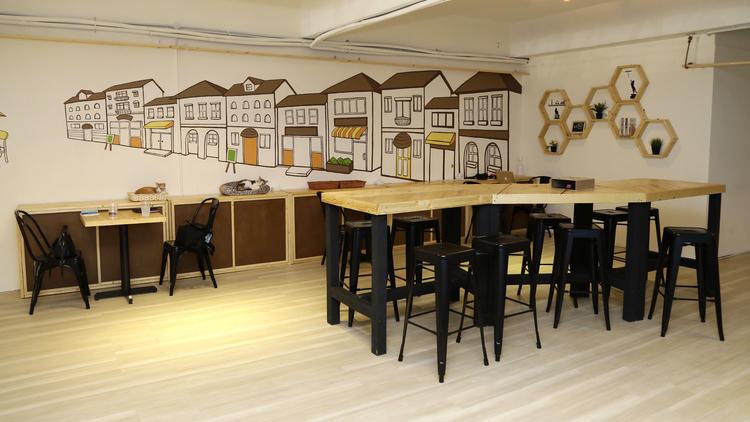 4/12
Photo: Hizwan Hamid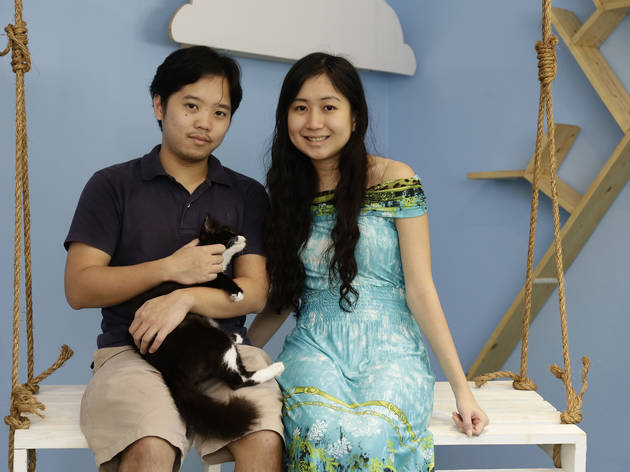 5/12
Photo: Hizwan Hamid
Purradise founders Daryl and Isabelle with Patches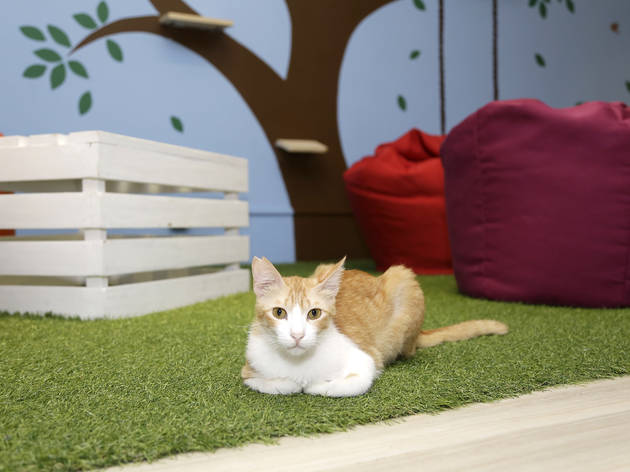 6/12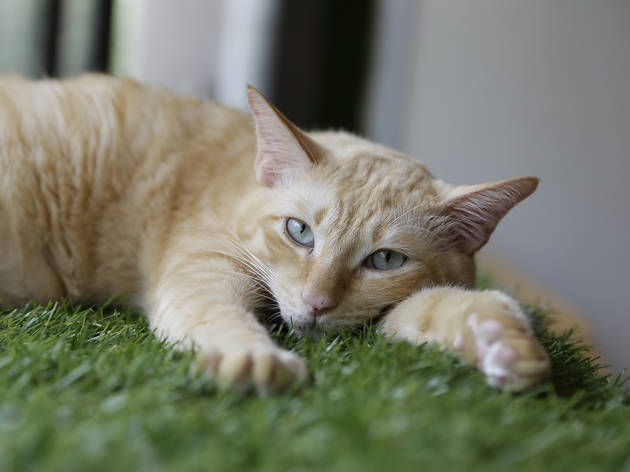 7/12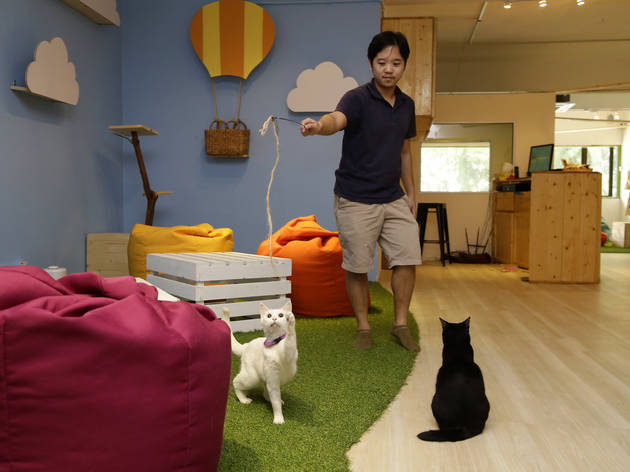 8/12
Photo: Hizwan Hamid
The cats at Purradise are always up for a game of string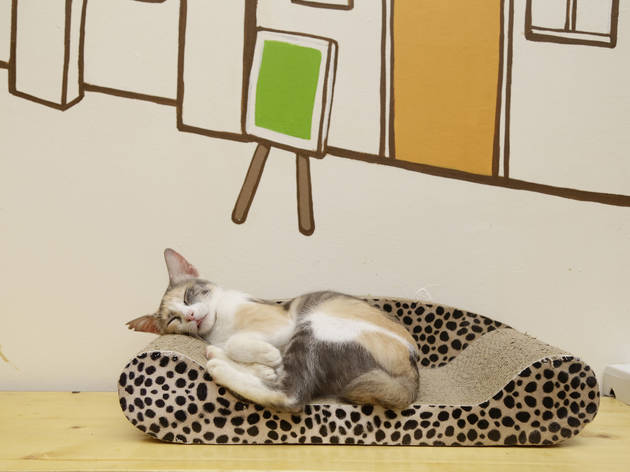 9/12
Photo: Hizwan Hamid
Mocha enjoying a catnap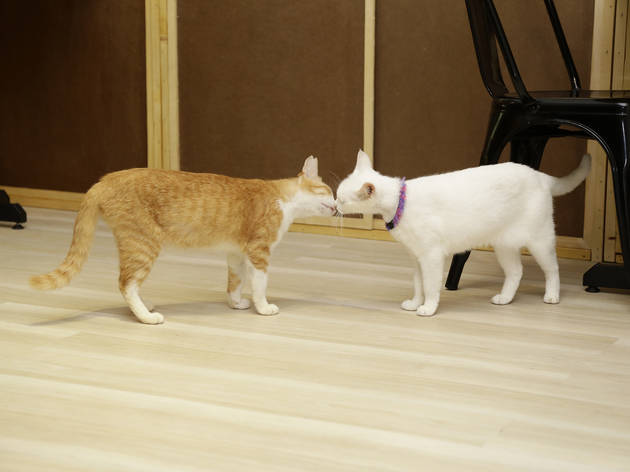 10/12
Photo: Hizwan Hamid
Hiro and Yuki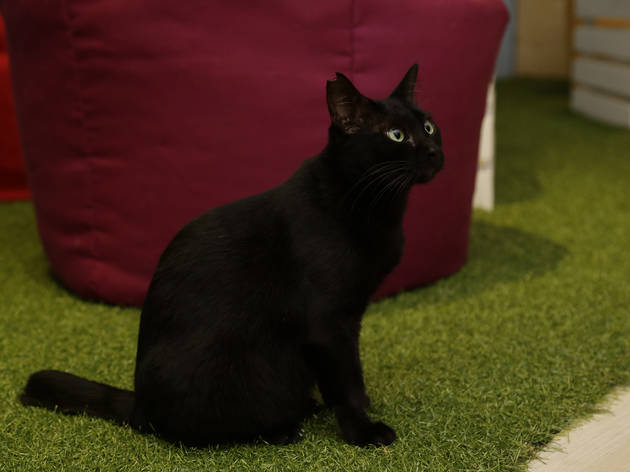 11/12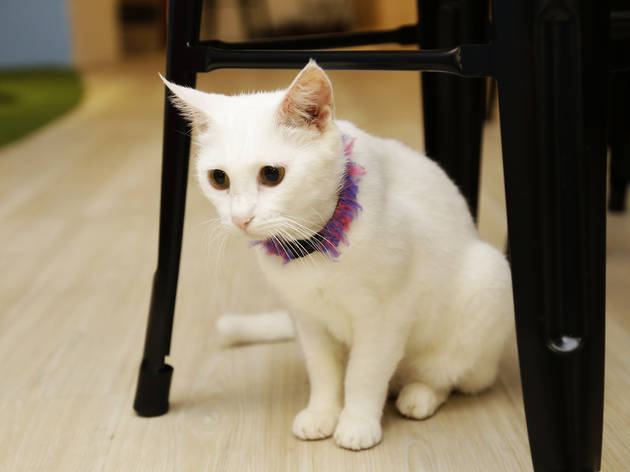 12/12
The year's most exciting new opening – at least in the cat-loving community – sets up shop in the upstairs lot next to Pickle & Fig in TTDI. Yes, it's a cat café, and probably KL's prettiest one yet. Partners Daryl and Isabelle wanted to stay away from the gaudiness of your typical cat beds and towers, so they sought the advice of renowned cat behaviourist Jackson Galaxy and cat style expert Kate Benjamin in 'Catification', a book about decorating your home in stylish but cat-friendly ways.
The founders' diligent research certainly shows in Purradise's clean, calming aesthetics. Everything here looks like it was built for humans, from the colourful beanbags, wall shelves and wood-pallet furniture right down to the large indoor swing – but they're also for the cats to have as much vertical and horizontal space as possible. 'One of the key features here is that the cats have space to run. That's very important to their wellbeing – being able to dash from one end to the other,' explains Daryl.
How it works is pretty simple: You come in, order a juice or smoothie (which comes free with the entry fee), and you can just chill with the cats for an hour. Your first hour is RM15, while every 15 minutes thereafter is RM3. Alternatively, you can buy an extra smoothie, juice or sandwich to get an additional 30 minutes free. If you do the math, staying here for two hours or more isn't exactly cheap, but there's a good reason for that – to discourage visitors from overstaying so the cats can take a break. Of course, Daryl is quick to point out that they're lenient about the way they calculate your hours. For example, if you stay for one hour and ten minutes, you're only charged for an hour. Groups of six also get a discount (RM13 per person), while those looking to get some work done in the company of cats can opt for the RM39 Unlimited Time Package, which gets you a free juice or smoothie, free-flow iced lemon tea and unlimited hours in the café for the day.
Pretty space it may be, but Purradise is much more than just looks. 'Cat therapy' is an overused buzzword for cat cafés, but Daryl and Isabelle have a greater goal than merely providing a space for people to hang out with cats. They wish to educate visitors about cat welfare as well as use the café to promote cat adoption and ultimately form a cat community. To stay true to their mission, all cats at Purradise are rescue cats from PAWS and from customers doing their own cat rescuing.
Currently, Purradise has 13 cats (male and female, all neutered or spayed), but expect this number to grow once the café's adoption programme is in full force, which will provide a refreshing change to how cats are usually adopted from shelters. At the moment, Daryl and Isabelle are looking for more sources to get rescue cats, especially from individuals. 'The whole idea is to help out the private rescuers. When you keep [rescue] cats at the vet no one's going to see them. You bring them out here, at least people see the cat and get to know the cat before taking it home,' says Daryl.
Venue name:
Purradise Cat Café
Contact:
Address:
First floor
24A Jalan Tun Mohd Fuad 2
Kuala Lumpur
60000

Opening hours:
Tue-Fri, 2pm-10pm; Sat-Sun, 11am-11pm
Price:
First hour, RM15
You may be interested in:
Average User Rating
3.5 / 5
Rating Breakdown
5 star:

1

4 star:

0

3 star:

0

2 star:

1

1 star:

0
This place is UH-MA-ZING!! The best cat café ever! The cats were all so nice and friendly, they greeted us the moment we walked in. Some of them even came right up and sat on our laps the immediate moment we sat down – comfortably curling and cozying up for warmth, purring away blissfully zzzz. I never had cats who sat on my lap the way they did, it was the sweetest 'cat-tifying' moment for me ;) Good job to the owners, this place is definitely a purrfect home for these sweet kitties – they were all so well taken care of and given lots of love. A wonderful experience!
The place itself is beautiful ; clean, well-maintained, cozy. The price is also quite reasonable. However, and this is a BIG however, I left the place very disappointed. While the resident cats there were gorgeous, they were not the friendliest of furs. Don't get me wrong, I know we can't force the kitties to like us (cats are natural born.....meanies) but when 90% of the kitty population appear to be scared, angry and defensive, I couldn't help but feel gutted. I wish they had spent more time training the kitties to be comfortable around strangers and removing those who were clearly uncomfortable before letting them roam around the store. It makes me feel extremely upset on behalf on the kitties. Sorry for this poor review.