Heads up! We're working hard to be accurate – but these are unusual times, so please always check before heading out.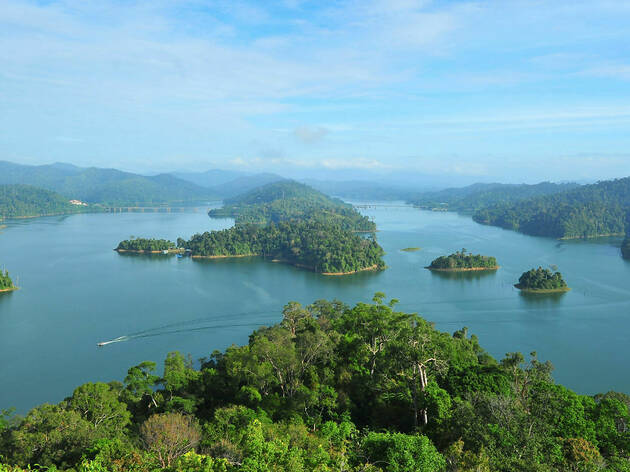 Malaysia's national parks
Five national and state parks to explore in Peninsular Malaysia
Our country has some of the oldest tropical rainforests in the world – home to an array of wildlife, plants and stunning vistas. You don't have to travel too far to check out these magnificent wonders of nature. Here are five national and state parks you can explore in Peninsular Malaysia.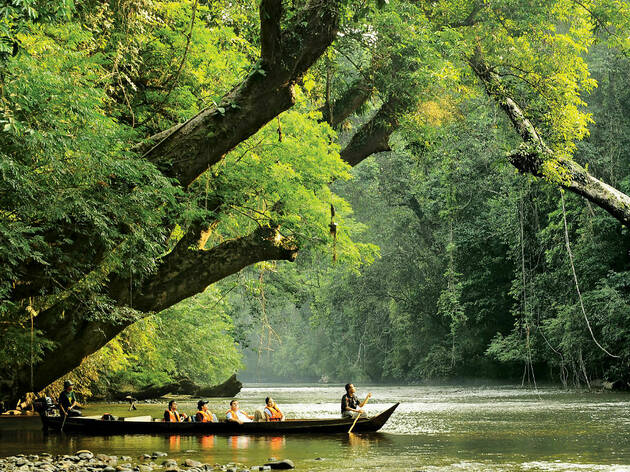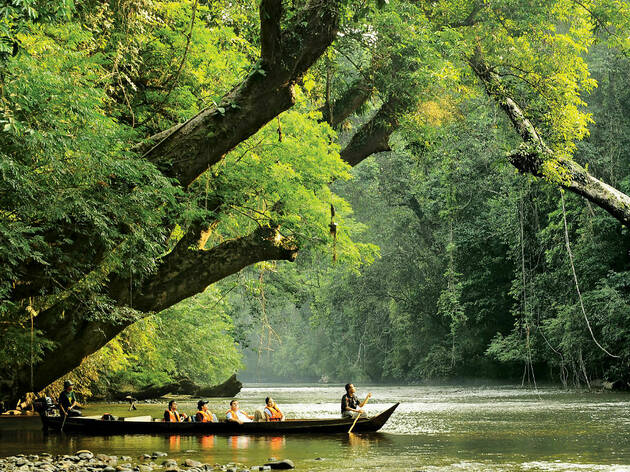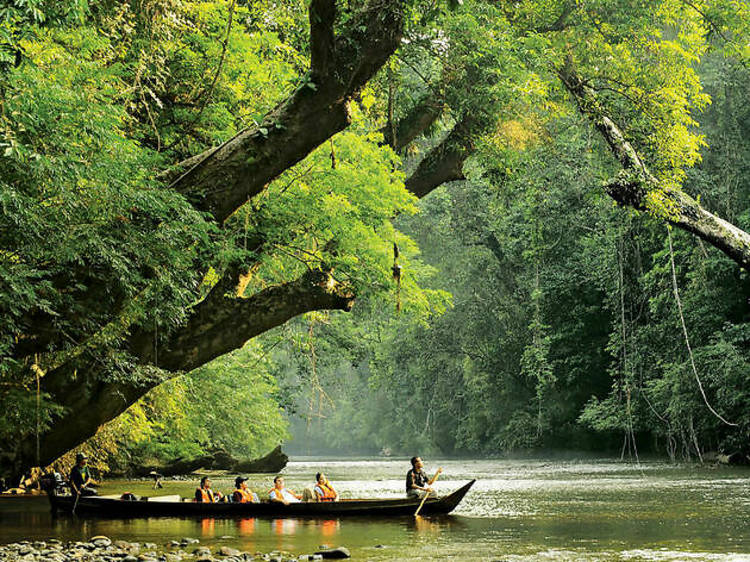 Photo: Tourism Malaysia
Estimated to be an astonishing 130 million years old, this virgin rainforest spans three states – Pahang, Terengganu and Kelantan – and is Malaysia's largest national park. Most visitors begin their journey through Kuala Tahan in Pahang, which is a small village near the Tembiling River. Taman Negara is wellequipped with various types of accommodation including a boutique jungle resort within the park, and budget hostels nearby. Jungle trails are well marked and can be done on your own, although it's strongly advised to get a guide, and there are strategically located wildlife observation hides, so visitors can observe wildlife unobtrusively.
The Canopy Walk is a 510m suspension bridge between the treetops and the world's longest canopy walkway. The park is also home to Gunung Tahan, the highest mountain in peninsular Malaysia. Exploring caves, going on a river cruise, visiting an Orang Asli village of the Batek and Semokberi tribes, and hiking to waterfalls are just some of the exciting activities you can experience here. There are over 250 species of birds that call this jungle home including the rare Malayan Peacock Pheasant, alongside other animals like the Asian elephant, Malayan tiger, tapir, wild boar and different types of monkeys.
Kuala Tahan, Pahang (tamannegara.asia)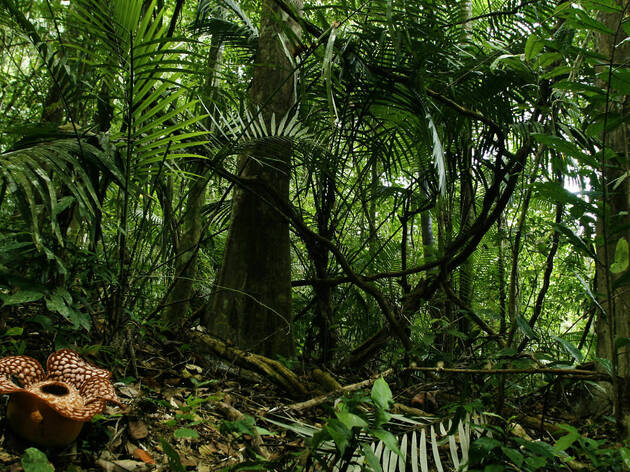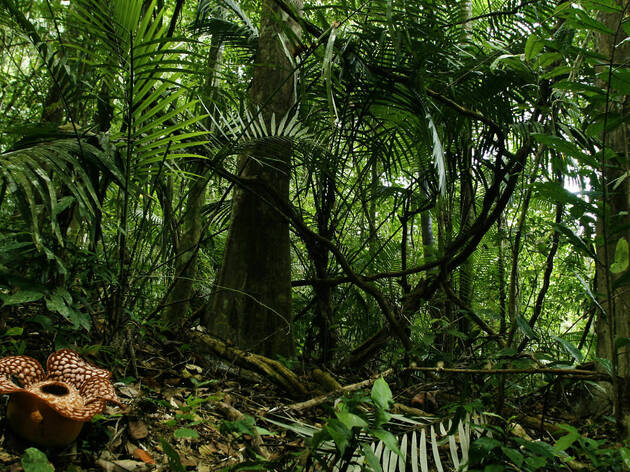 Photo: Tourism Malaysia
The Royal Belum State Park is a 1,175 sq km park located within the Belum- Temenggor rainforest which begins in the state of Perak and continues into Thailand. It was gazetted in 2007 to protect the endangered Malayan tiger as well as tapirs, panthers and the Sumatran rhino. Sadly, the Sumatran rhino was declared extinct in the wild in Malaysia since 2015.
The Royal Belum State Park can be reached by boat from Pulau Banding, which is a five- to six-hour drive from Kuala Lumpur. This is a bird-watchers paradise with ten species of Malaysian hornbills to be seen. There are several animals to look out for including tapirs, gibbons and the Malayan sun bear. Visitors can also visit the salt licks at Sira Gajah, climb the Pulau Tali Kail lookout tower for amazing jungle views, visit the Orang Asli village at Kampung Chuweh and cool off at the Pulau Tujuh waterfalls.
Hulu Perak, Perak (belum.com.my)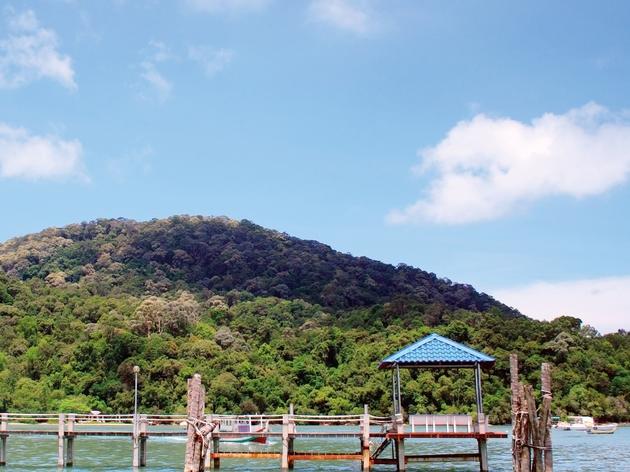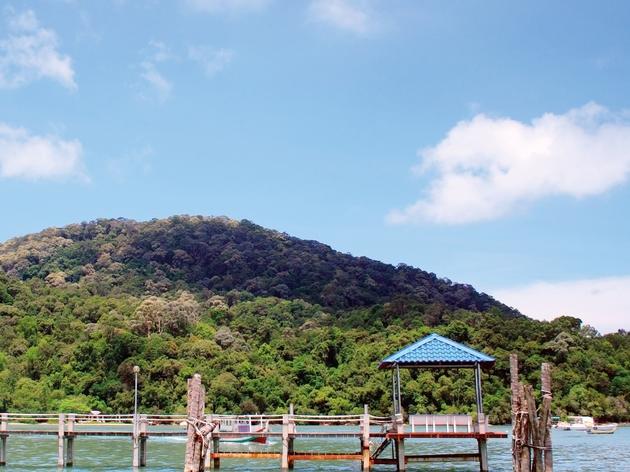 Malaysia's smallest national park was established in 2003 and is unique because it's on an island. The Penang National Park offers diverse activities like jungle treks, different beaches to explore, and there's even a rare natural phenomenon along the way.
The park is an hour and a half away from George Town, and there are two main hiking trails that will bring you to Monkey Beach and the turtle sanctuary. The most popular route takes you along the coastline to Monkey Beach (also known as Teluk Duyung). Keep going and you will reach the Muka Head Lighthouse. The other trail brings you up a fairly steep hill to reach Kerachut Beach. At the bottom of this trail, there is a meromictic lake – this rare phenomenon is a lake with two separate layers of sea and fresh water that do not mix. Walk along the beach and you will reach the Penang Turtle Sanctuary. Other trails include hiking to the beach at Teluk Kampi, considered the most remote beach in the park where there are no facilities and you may be the only person there on a good day.
Teluk Bahang, Penang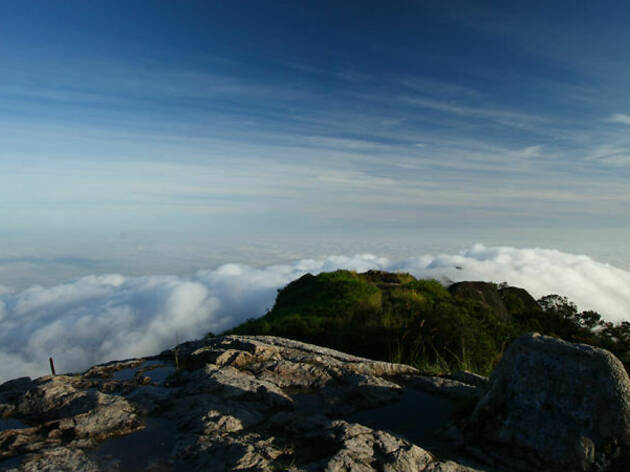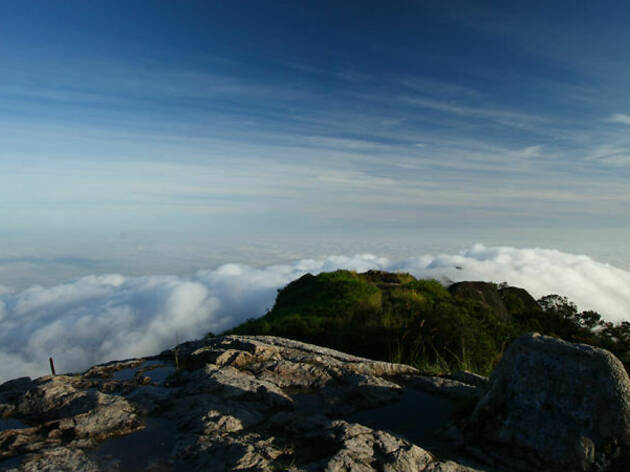 Photo: Tourism Malaysia
Gunung Ledang National Park
As the highest mountain in Johor, Gunung Ledang (also called Mount Ophir), stands as 1,276m and is very popular with hikers. This jungle-capped mountain can be entered through three main entry points – Taman Hutan Lagenda Sagil, Gemas and Belemang Sagil River near the Tangkak Dam. There is a famous Malay legend about the mystical princess of Gunung Ledang and although there are different versions, they are all intriguing and give the mountain a special aura.
Folklore aside, as with other parks in Malaysia, the wildlife is always a big attraction. Accommodation is available in the form of chalets, jungle huts and for those wanting the complete jungle experience, there's a campsite. Cool off in the rushing waters of Puteri Falls, and hike up to Twin Falls, Elephant's Pond (Kolam Gajah) and Princess Pool (Kolam Puteri) to enjoy scenic views of the forest. If you do decide to climb up the mountain, be aware that it's a five- to six-hour hike of varying difficulty and you should have a good level of fitness. It's compulsory to hire a guide and this can be done at the park rangers' post.
Johor (johornationalparks.gov.my)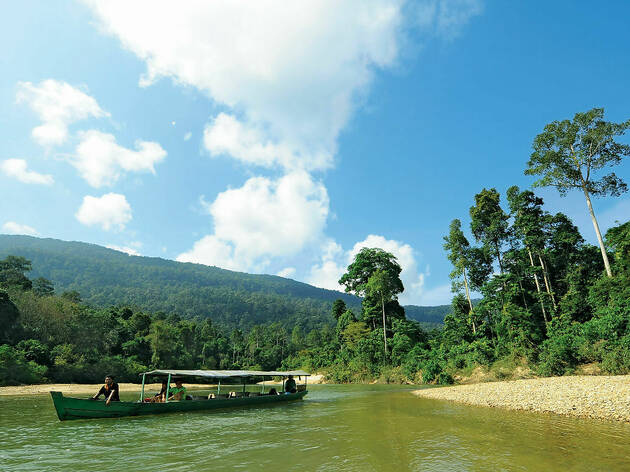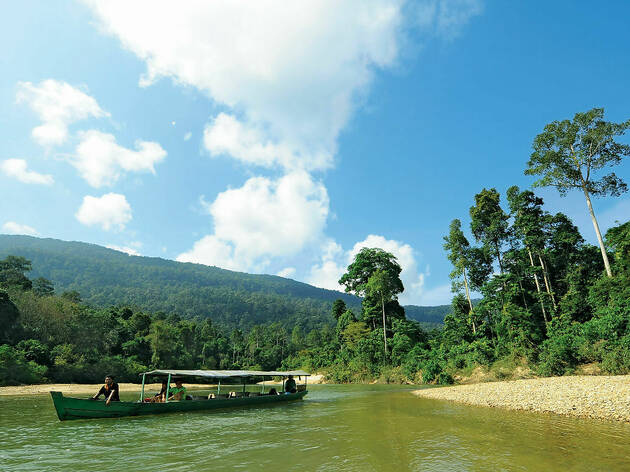 Photo: Tourism Malaysia
Endau-Rompin National Park
This national park was gazetted in 1993 to preserve the rainforest in the state of Pahang and is one of the oldest in the world with rock formations dating back 240 million years. The name Endau- Rompin is derived from the two rivers that flow through the park – the Endau river in the south of Johor and the Rompin from the north of Pahang. You can access the park through three entrances – two in Johor (east or west) and one in Pahang. Depending on where you enter, your experience will be slightly different as the park is managed by the respective national park authorities of either state.
Waterfalls abound, you can visit an Orang Asli village of the Jakun tribe, go rubber tube rafting on the river or take a walking or 4WD night safari. It isn't easy to get to this park, which is all part of the adventure. The usual route is to drive to Kahang via the North-South Expressway with the last leg of the trip done by 4WD transport, which is usually included in your package or can be arranged at the park headquarters.
Pahang and Johor (johornationalparks.gov.my)