Natural wonders of East Malaysia
If you love nature, make these sites within Sabah and Sarawak your next holiday destination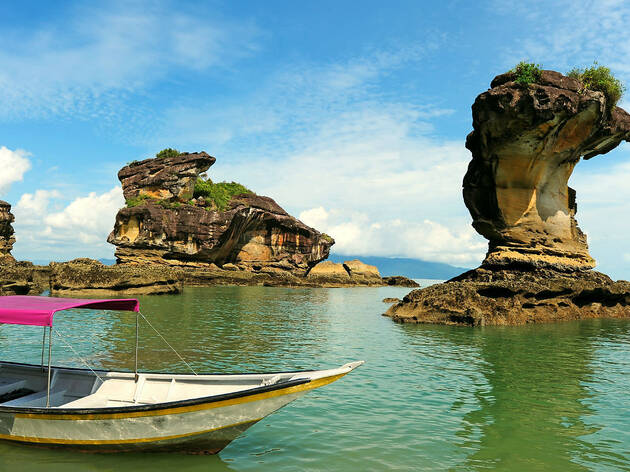 The states of Sabah and Sarawak are must-visits for nature enthusiasts and adventure buffs. These East Malaysian destinations are filled with plenty of beautiful natural wonders and sites that will take your breath away and help you discover a new appreciation for Mother Nature.
Sarawak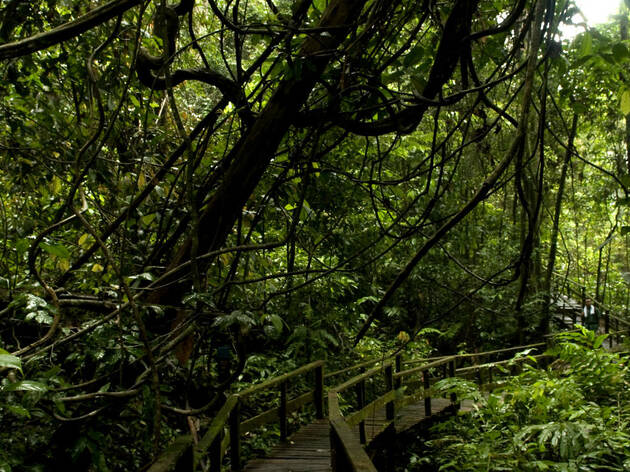 Photo: Tourism Malaysia
Bird watch at Kubah National Park
Kubah National Park is easily accessible from Kuching and makes for an enjoyable day trip with its waterfalls, streams, bathing pools and jungle trails. It's also known to have the largest selection of palms and orchids in Borneo. Bird watchers will love it here as there are extensive bird species to spot including Bornean Bristleheads, Yellow-rumped Flowerpeckers, Black Hornbills and the vibrant Blue-banded Pitta.
There are six trails varying in difficulty from an easy walk to climbing up Gunung Serapi, one of three summits of the Matang Range. This is considered a small park by Bornean standards, and you may not see as many animals as the other parks, but when you do they are mostly small species like mouse deer and different types of insects, reptiles and amphibians. There's the option of staying overnight at the park's headquarters in a hostel or two-bedroom bungalows – bookings can be made through the National Park Booking Office in Kuching (+608 224 8088).
sarawakforestry.com/parks-and-reserves/kubahnational-park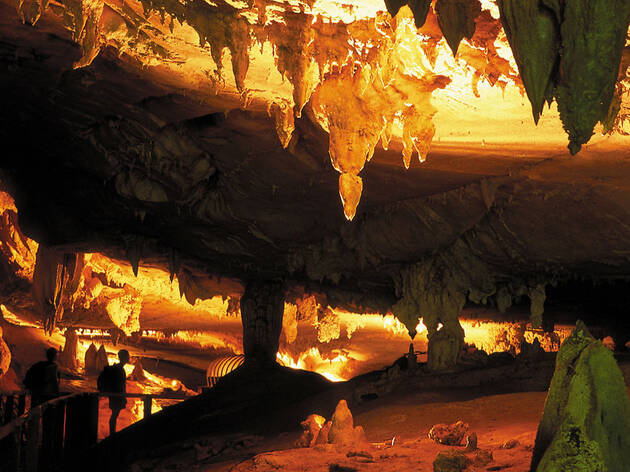 Photo: Sarawak Convention Bureau
Explore spectacular caves at Gunung Mulu National Park
The Gunung Mulu National Park is part of a UNESCO World Heritage area and has one of the most expansive cave systems in the world. These limestone caves are filled with stalactites and stalagmites, and millions(!) of bats that fly out at sunset every day looking for food.
The Sarawak Chamber measures over 154,000 square metres, is 610m long and 80m high, making it the world's largest cave chamber by surface area. There are various incredibly interesting tours and activities available via the official park service and visitors can choose from three-hour walking tours and night walks in the surrounding jungle to overnight stays in the chamber (good level of fitness and some caving experience is essential) and the amazing Garden of Eden Valley walk. These caves are one of the great natural wonders of the world and should be on every traveller's bucket list.
mulupark.com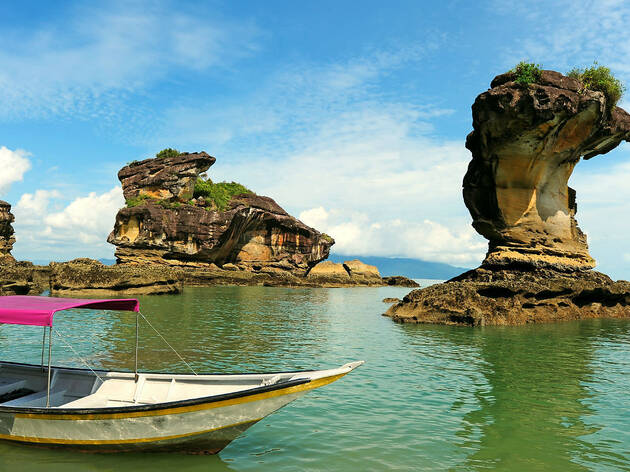 Photo: Tourism Malaysia
Jungle trek in Bako National Park
Bako National Park has 16 colour-coded jungle trails that differ in length, difficulty and scenery, and visitors can opt for a leisurely walk, full-day hike or overnight camping expeditions in the jungle. It's located a 45-minute drive away from Kuching, then a 30-minute boat ride to the park's headquarters.
Although Bako is a relatively small park, it's a microcosm of every sort of environment found in Borneo, from mangroves to primary jungle and deserted coastline. Wildlife is abundant with many species of birds (owls, kingfishers, woodpeckers) competing with monitor lizards, wild boar and silver leaf monkeys for your attention. What's very interesting here are the rare proboscis monkeys that are unique to Borneo; when exploring there's a very good chance you'll spot one of these strangely human simians.
bakonationalpark.com