Guide to the upcoming fall TV season
What you should watch, based on what you're watching now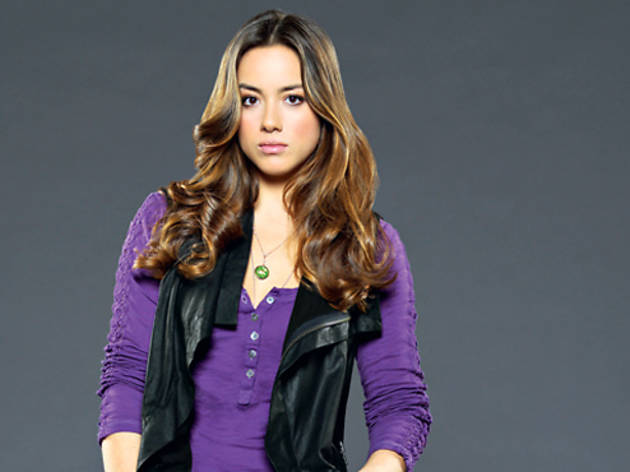 If you like...
Marvel's Agents of SHIELD
The comic book giant's ambitious decision to weave storylines from box office blockbusters 'Thor: The Dark World' and 'Captain America: The Winter Soldier' into 'Agents of SHIELD' was a shrewd one. But the ABC series, returning for a second season this month, oftentimes lacked the urgency and pizzazz of the films that share its Marvel cinematic universe.
Returns Sep 24.
You'll like...
The Flash
On the back of its widely praised 'Arrow' series, The CW (the network that also brought us 'Smallville') delves again into the DC Comics universe – this time, 'Glee's Grant Gustin is The Flash, a lightning-quick superhero who vows to protect Central City. Look out for 'Prison Break's Wentworth Miller, who is set to play the villainous Captain Cold.
Premieres Oct 8.
Gotham
The CW isn't the only network jumping on the DC Comics bandwagon. Fox takes on the Caped Crusader's origin story in 'Gotham', but instead of focusing on a young Bruce Wayne, this eagerly anticipated series revolves around Detective James Gordon ('The OC's Ben McKenzie), who will encounter future Gotham villains like the Penguin and Catwoman.
Premieres Sep 23.
Marvel's Agent Carter
Based on the 2013 Marvel One-Shot short film of the same name, this '40s-set ABC series sees Hayley Atwell reprising the role of Peggy Carter, a Strategic Scientific Reserve officer better known as Steve Rogers's old flame from the Captain America movies. She teams up with Howard Stark, again played by Dominic Cooper, on covert missions during the early days of SHIELD.
Premieres early 2015.
If you like...
Mad Men
Now on a mid-season break before its final run of episodes early next year, this award-winning AMC masterpiece will go down in popular culture as one of the most riveting and expertly crafted period dramas on TV. Few shows can match the savoir faire and heft of this outgoing 1960s Madison Avenue-set juggernaut, but it's about time you looked at other options for your '60s retro fix.
Returns early 2015.

You'll like...
Aquarius
With the now-concluded 'Californication' consigned to the history books, David Duchovny returns to the small screen as a Los Angeles police sergeant named Sam Hodiak in 1967. His target: a small-time crook who turns out to be infamous Manson Family supremo Charles Manson. Through an intricate undercover operation, Sam and his young partner come face to face with the man responsible for the macabre Tate-LaBianca murders.
Premieres early 2015.
The Astronaut Wives Club
Based on Lily Koppel's bestselling book, this ABC period drama shines a light on the women whose husbands are astronauts during the 1960s space race – if you didn't already get that from the hugely unimaginative title. Ironically, the highest profile name in this ostensibly female-centric series is 'Dexter' and 'Gossip Girl's Desmond Harrington.
Premieres early 2015.
Mission Control
A nuttier take on the astronaut boys' club and gender roles in the '60s, this NBC workplace ensemble comedy takes place in 1962, when a strong female aerospace engineer helms an allmale NASA team hell-bent on getting a man on the moon. Krysten Ritter, following her lead role in the misbegotten 'Don't Trust the B---- in Apartment 23', will hope for better luck and ratings this time around in this Will Ferrell- and Adam McKay-produced series.
Premieres early 2015.

If you like...
New Girl
This once-promising Zooey Deschanel-starring romcom, now limping along to its fourth season, more often than not mistakes 'whimsical' for 'endearing' and 'over the top' for 'genuinely funny'. The tiresome Ross-and-Rachel-esque state of relationships that continues to plague Nick and Jess as well as Schmidt and Cece does this middling Fox series no favours.
Returns Sep 17.
You'll like...
A to Z
In this NBC product, Cristin Milioti (yes, the mother from 'How I Met Your Mother') and Ben Feldman (last seen being unceremoniously carted away in a bout of schizophrenic rage in this season's 'Mad Men') portray a no-nonsense lawyer and a dreamer online dating website employee, proving once again that opposites do attract in a meet-cute scenario.
Premieres Oct 3.
Marry Me
If you're still hung up about the cruel, premature cancellations of Casey Wilson's 'Happy Endings' and Ken Marino's 'Party Down', this NBC romcom – a brainchild of 'Happy Endings' creator David Caspe, no less – could be an amazing alternative. Wilson and Marino play a couple, Annie and Jake, who are on the verge of an engagement but decide to hold off until the perfect proposal takes place.
Premieres Oct 15.
Unbreakable Kimmy Schmidt
NBC seems to be the place for laughs this fall TV season, with this Tina Fey-penned newbie looking the most promising out of the network's three comedy debutantes. Kimmy (Ellie Kemper of 'The Office' fame), a wide-eyed but buoyant small-town girl whose 15-year stint in a cult culminates in a high-profile rescue and subsequent talk show appearances, decides to start life anew in New York City.
Premieres early 2015.