Michael Hirst on 'Vikings'
The 'Vikings' writer and producer on period dramas, his favourite episodes, and why he's sticking to TV writing for now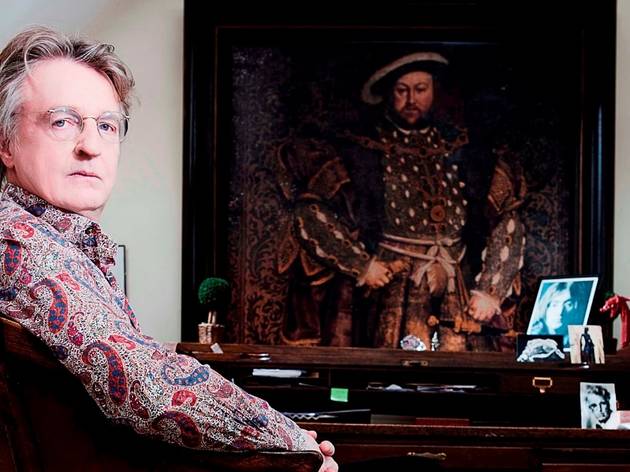 With no background in film or screenwriting, Michael Hirst first ventured into the industry by chance and started with films. The writer has since slowly made his name in the television world. No stranger to period pieces, Michael has written some highly acclaimed titles including the Oscar-winning 'Elizabeth: The Golden Age', and Emmy Award winners 'The Tudors' and 'The Borgias'.

What draws you into telling stories about specific eras in history?
I'm interested in exploring historical periods because it's something that goes back to my childhood. I've always been interested in history and I don't like writing about contemporary life particularly. I suppose because I had a very academic background, I was in various universities for ten years so I love the research, I love reading about the historical period and finding characters and storylines emerging from my research and reading. I think that studying history helps us to understand the world and ourselves.

Are there any aspects of the real Viking life that didn't make it into the show?
No, in a sense that anything I found out that was different or interesting goes into the show. The great thing about writing for television is that I have the opportunity and time to explore a lot of aspects of Viking society, culture and history, which is harder to do if you're writing a movie because a movie is so quick and short, whereas I've already written 29 episodes of 'Vikings'. I have plenty of opportunities to explore the parts of Viking society that really intrigue and interest me.

Were you worried about misrepresenting the Vikings in any way?
Not really because I do a lot of research for the show and we have a historical advisor who is an expert in the Dark Ages. He gives me information and even storyline ideas sometimes.
So far, which is your favourite 'Vikings' episode?
I have two favourite episodes. One is called 'Sacrifice' (season one, episode eight) where the Vikings go to a pagan temple in Uppsala and sacrificed nine of everything including humans who volunteered to be sacrificed to appease the gods. It was a very intense episode to shoot and took us closer to the heart of the pagan world. Another favourite of mine is 'Blood Eagle' (season two, episode seven), where you see the execution of Jarl Borg. It was an extraordinary thing to watch and be a part of because during shooting everything felt very technical; everyone was worried about the lighting, the performance, the camera. People are usually preoccupied with their own skills and responsibilities but there are some moments during filming when everybody forgets about their individual responsibilities and just live in the moment.

Would you go back to writing movies now that you're writing for television?
I would but when you write movies, the director is god. Usually more than one person writes a script in movies and they don't really want you on the set during production. The director is the most important person in a movie. In TV drama, the writer is god. So I have a lot more creative responsibilities and freedom and it's a totally different experience. It's not surprising that I tend to prefer it. TV shows are now more interesting than movies because of this. I think too many movies are based on comic books now.

Do you have any other projects not related to 'Vikings'?
I'm working on a TV project now with Justin Lin (of 'The Fast and the Furious' franchise) about a historical Chinese figure. I'm very excited about that because it just opens the door to another world. I love exploring these different worlds.

Watch the third season of 'Vikings' every Friday, 10pm on HISTORY.