Heads up! We're working hard to be accurate – but these are unusual times, so please always check before heading out.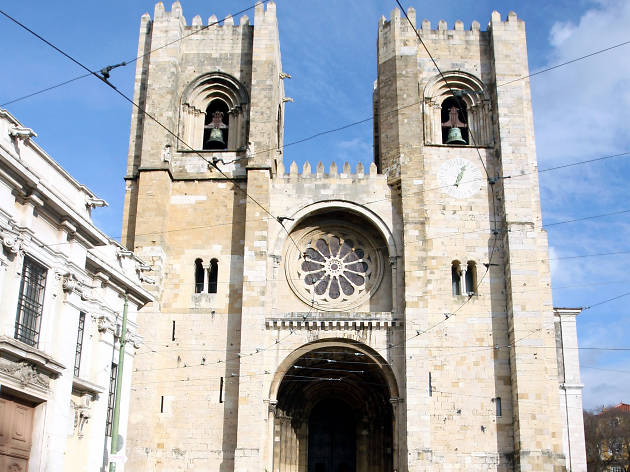 10 Things to do in Baixa and Sé
History, food and the biggest tourist bait there is in Lisbon.
With many restaurants to try from - don't fall for the tourist traps that will try to seduce you each step of the way - and many typical stores and streets to lose yourself in, both Baixa and Sé are worth a whole day (or more) of exploring.
Bring comfortable shoes and hit the streets. When the day is done, grab a seat at a bar, watch the game (whichever one is on) and you'll get why Baixa is one of the best places in Lisbon for a late afternoon drink.
Recommended: Top 10 things to do in Chiado
Top 10 Things to do in Baixa and Sé
In the middle of so many restaurants that are just there to rip off tourists – avoid the ones with pictures of the food on the menu – Tasca Kome is one of Baixa's best joints and a favourite for locals. The Japanese restaurant of Yuko Yamamoto, who moved to Portugal over a decade ago, goes far beyond sushi to explore traditional Japanese dishes made with the same ingredients as they always were. The lunch menu prices are particularly appealing.
There's nothing like drinking a beer out of a horn, as if this were the Middle Ages. Trobadores, the dark Baixa bar with long communal tables, is inspired by medieval times and attracts large groups of friends to this halfway point on the climb up to Bairro Alto or down to Cais do Sodré. The beers can also be served in clay cups, for those who don't like horns. We recommend the hidromel.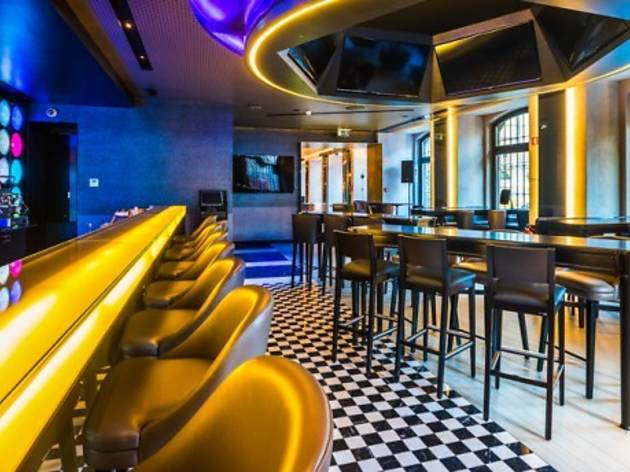 The bar inside Cristiano Ronaldo's Lisbon hotel, CR7 Corner Bar & Bistrô, is a good option for game days, or to discuss the latest controversies surrounding the world's best player (this title alone is likely to spur animated debates). The high prices deter crowds (a beer costs €4, so it might actually be worth ordering a cocktail). Try the Ballon d'Or, made with vodka and passionfruit juice (€8.50).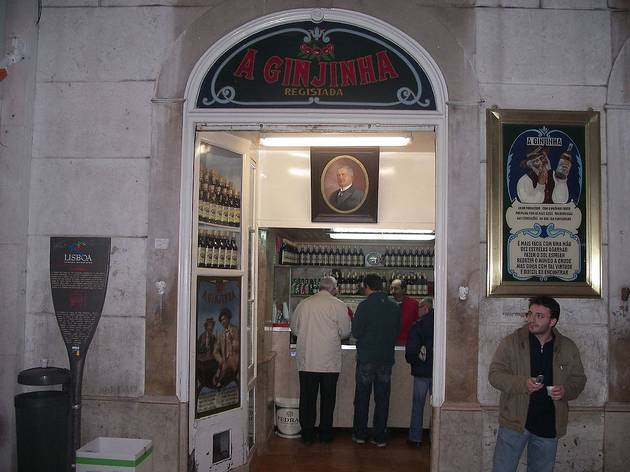 ©DR
"With or without?" the employee behind the counter is going to ask you as you enter Ginjinha Espinheira, inaugurated in 1840 by a Galician of that name. What he is asking is whether you will take your ginjinha with or without ginjas (the little cherries used to make this liqueur). The other ingredients are aguardente, water, sugar and cinnamon, and they say the recipe was created by a monk. Across from Espinheira, Ginjinha Sem Rival, opened the same year, is another good option. The best thing to do is to try both and decide which one's the best.
The George, a pub famous for its eggs benedict (which won the dubious prize of best tapas in Lisbon), may not be the best venue for dinner, but it's great for afterwork drinks, especially when there's a football match on. During the Champions League, between the tournament and the pub's popularity with tourists staying in Baixa, it's difficult to get a spot, so book a table.
This is the bakery that brought bolo-rei (a crowned-shaped cake decorated with dried fruit that is usually eaten around Christmas) to Portugal and it still uses the same recipe as in 1829, the year it opened. Six generations later, Confeitaria Nacional is still run by the same family, though there have been some modernisations. In summer months, it usually organises meals and cruises on a boat/restaurant with a view on the Tagus River.
The Animatógrafo do Rossio opened in 1907 and was one of the country's first cinemas - and one of the fanciest ones. In 1994, it was turned into a peep show venue, with erotic shows, private booths, pornographic movies and a sexshop, Sexyland. If you don't want to go in, the façade alone is worth a visit, with its Art Nouveau-style sculpted wood and two panels of azulejos.
Marcello di Salvatore's Italian restaurant is known for having the best tiramisu in the city. This canteen, with the TV always turned on to channel Rai Uno, serves pasta made the authentic Italian way. Bella Ciao, as it is called, used to be located on Rua do Crucifixo, but it recently moved to a larger space, still in Baixa, with the same menu. Besides the "wonderful" tiramisu, according to our food critic, the Nutella mousse also has a great reputation.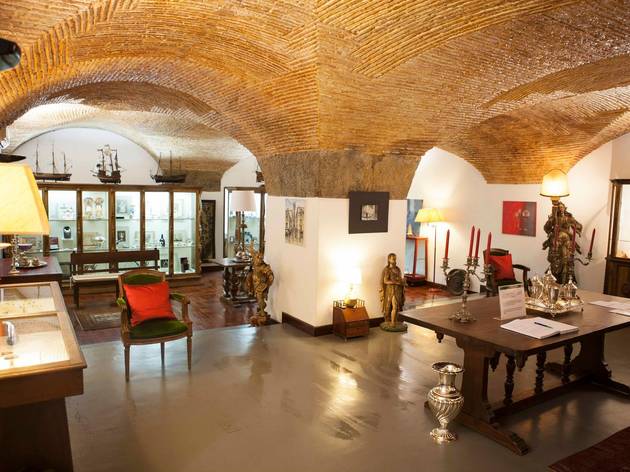 © Artur Lourenço/CML
Its real name is Rua Áurea, but everyone knows it as Rua do Ouro (Gold Street). It used to be the home of most of Lisbon's goldsmiths, as well as the central bank (Banco de Portugal). In the 15th century it became the cleanest place in the city, when the government implemented a decree prohibiting littering on this specific street. The historic gold shop Ourivesaria Sarmento is worth a visit. It was founded in 1870 and has been in the same family for six generations, with an infinite number of stories, and objects and services that are hard to find in this day and age. There's always an appraiser in the shop, which boasts
an impressive collection of cutlery.
The table where Fernando Pessoa wrote many of his poems is still reserved for him, but all the others at Martinho da Arcada, the historic café/restaurant founded in 1782 in Baixa, are available. There are codfish cakes (pastéis de bacalhau), fried vegetables (peixinhos da horta), Bulhão Pato mussels, duck rice, bacalhau à lagareiro, and the famous "bife à Martinho" steak.