How to spend 48 hours in Lisbon
You've got two days to immerse yourself in the Portuguese capital and its broad range of cultural offerings... go!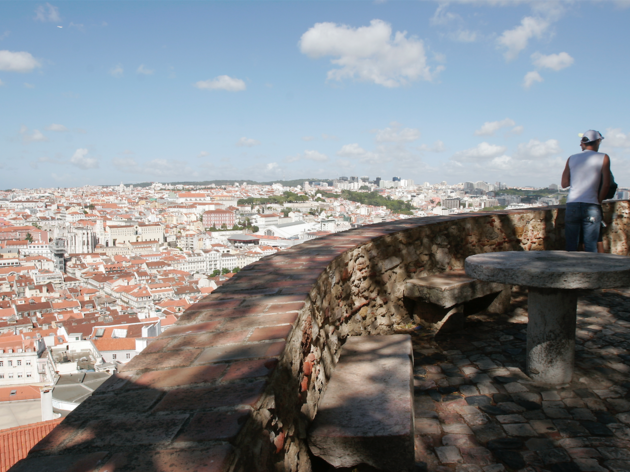 Spending a weekend anywhere in the world is always a challenge, time constraints mean you have to be pretty sharp to be able to squeeze everything in without overdoing it. Here we present a guide to the eats, drinks and tourist hotpots in lovely Lisbon, where it's so easy to lose yourself in its evocative streets.
Saturday in Lisbon
If your phone was pickpocketed on Tram 28, you're likely to find it here. At the Feira da Ladra market, you can find a bit of everything, from rare antiques to stolen items, to handicraft clothes, shoes and furniture. This fair has been around since the 13th century, and moved around various locations until it found its permanent residence here.
It's one of Lisbon's most amazing views, which is evident judging from the number of tourists with smartphones in their hands, and the number of tuk-tuks parked near the lookout. It's a good alternative to Miradouro da Graça, and here you have the city at your feet - and a kiosk where you can get refreshments to help you digest the view.
This mini-restaurant has managed the feat of reaching the top of TripAdvisor's list of best restaurants in Lisbon - at least until this magazine went to press. It only has eight seats and is managed by a Brazilian couple, Joyce and Luís, who also make the food. Give the mojitos a try.
It's nice to avoid the chaos of Tram 28 and go down to Graça by foot, via Jardim da Cerca da Graça. This garden/viewpoint is still a rather well-kept secret, a popular spot for Graça residents (and their dogs). It links Graça to the multicultural neighbourhood of Mouraria.
Time to get down to the riverfront. Belém's MAAT is one of the city's most recent attractions, and amazing for pictures. The Museum of Art, Architecture and Technology is a project by British architect Amanda Levete, and an Instagram favourite.
Rent a bike (preferably electronic), and go from Belém to Terreiro do Paço, with a mandatory pitstop at Ribeira das Naus. Some dip their feet in the river, but we don't recommend it - and if you do, be careful not to slip. The best thing to do is to get a beer at the kiosk and watch the boats sail by.
It's become a Lisbon classic, with its giant octopus hanging from the ceiling getting as much photographic attention as the Oceanarium's otters. This restaurant by Chef Kiko doesn't accept reservations, so expect a long wait. Luckily, the pisco sours are available to drink on the street while you wait.
In 2017, it won the title of Best Bar in the City at the Time Out Bar Awards - and it could win it every year. It's in the list of 100 best bars in the world, with cocktails prepared by owner Paulo Gomes, using rather unusual ingredients. The decor is inspired from prohibition-era speakeasies.