California dreaming: tales from our correspondent
In April we launched a major travel competition with Air New Zealand and Visit California to be Time Out's correspondent in California. Now Georgia Alford is on the road and she's making us all jealous
We asked you to share with us the one really amazing thing you would do in the Golden State if you won the competition. We received loads of inspiring entires, but Georgia, from Clapham, was our gal. And you know what? She's enjoying herself in California right now!
You can keep up with her adventures on this page – and if the jealously levels get out of control, don't forget to enter our competition to win your own dream trip to California.
Day one is all about fabulous San Francisco. A stay in the hip Hotel Zetta, a trip to Golden Gate Park, exploring the California Academy of Sciences, chowing down at some of the city's many dining destinations and gazing out at the spectacular Bay Bridge.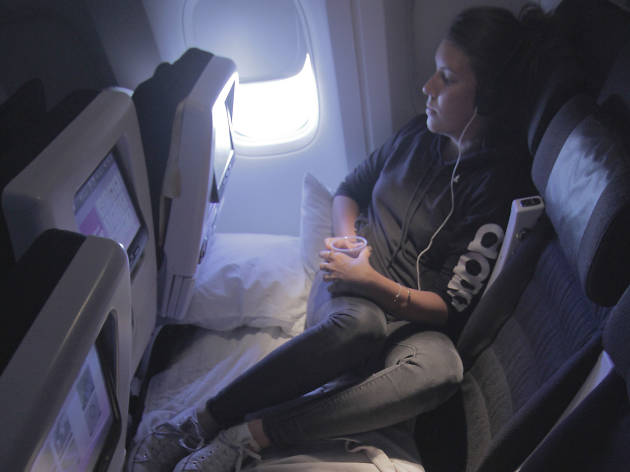 'Chilling on the Economy Skycouch™ with a glass of wine, just before I snuggle down to sleep.'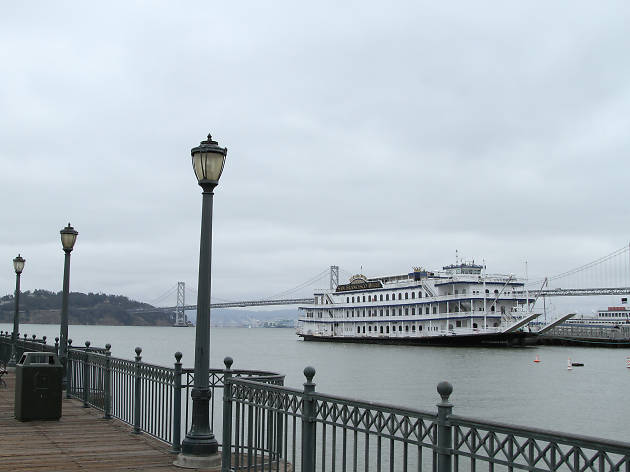 'One of San Francisco's many piers just behind the famous Ferry Building. We walked the full length with a great latte from Blue Bottle Coffee and had a laugh at the fishermen fighting seagulls away from their bait.'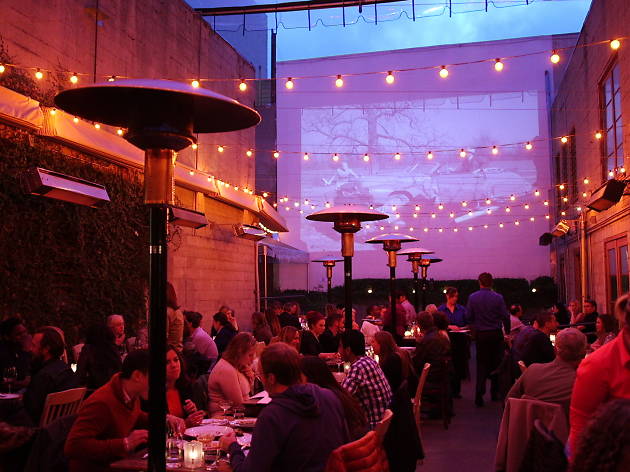 'An incredible venue for dinner at Foreign Cinema in the Mission District. The restaurant had such a great buzzy atmosphere and the food was deliciously creative.
'Later on in the night, the restaurant played the film "Baby Doll", which was projected against the back wall. It was easily one of my favourite restaurants ever.'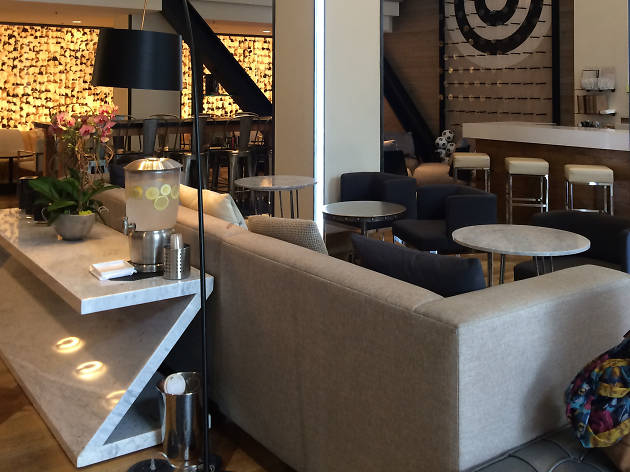 'The über-cool Hotel Zetta, where we stayed on our first night in San Fran. They had great photos of old bands like the Rolling Stones, Jimi Hendrix and The Beatles and hanging above me was a dismantled chandelier, lit up in a clear box. I've never seen anything like it before and it added another quirky touch.
'The play room overlooking the lobby had all sorts of games including a pool table, ping pong and, on the wall at the back, a giant football Plinko inspired by "The Price Is Right". I wasn't so lucky with it though – my grand total from three balls was a big fat zero.'
Day two and it's time to be dwarfed by Redwoods, explore the Santa Cruz boardwalk and do some kayaking at Monterey Bay – the fish at the Monterey Bay Aquarium are pretty cool too. It's all very hard work (honest), so refreshments come courtesy of Cannery Row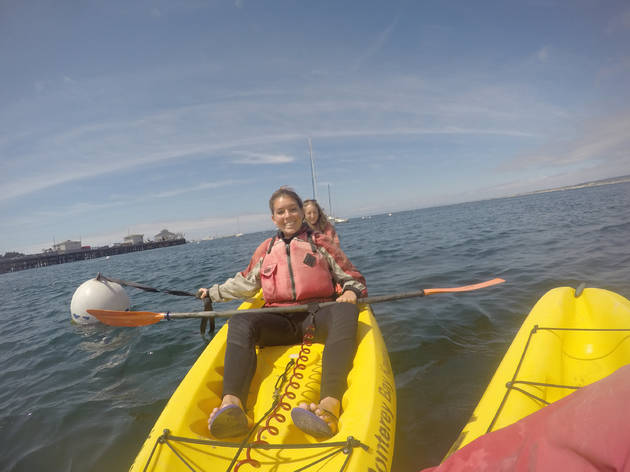 'Apprehensive at first, but ended up loving the day kayaking. The sun finally came out and we saw an abundance of seals and otters!'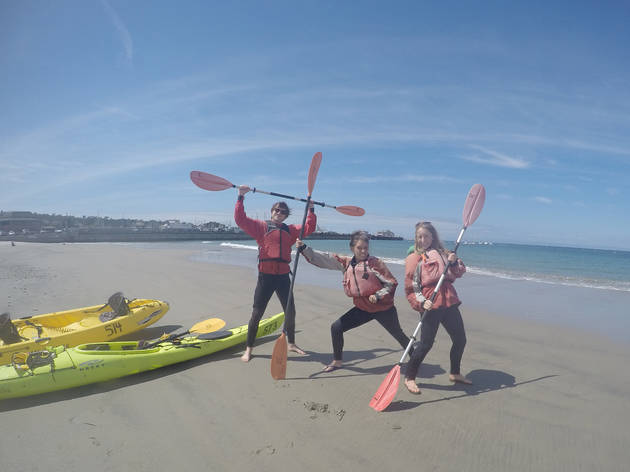 'The professional crew after a day's kayaking.'
'Start of the Henry Cowell Redwoods state park. This was an example of a tree that was over 2,000 years old – if you think the width is impressive, you should see the height.'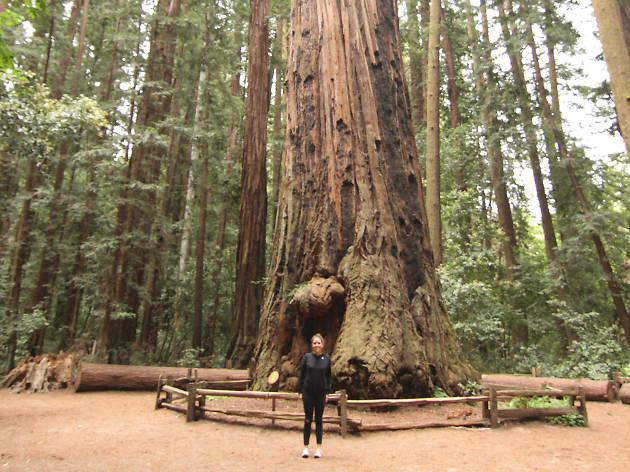 'Me standing at 5'4" against one of the oldest Redwood trees. The roots of this particular tree has roots spanning one hundred metres which increased the growth of the trees surrounding it.'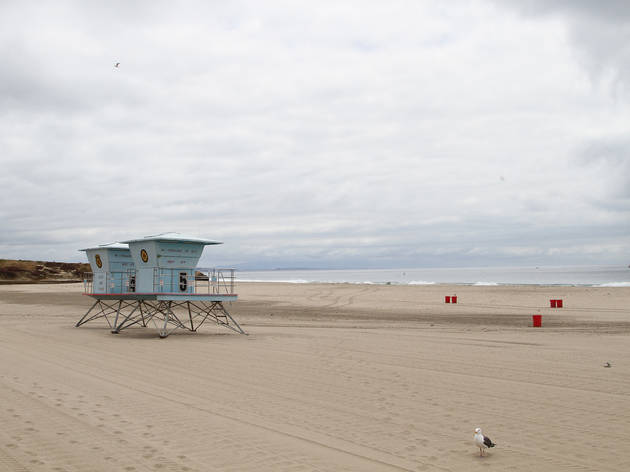 'Lifeguard towers at the Santa Cruz Boardwalk. Sadly it was a little overcast, but the trip wasn't wasted as we spotted a very active whale just off the shore'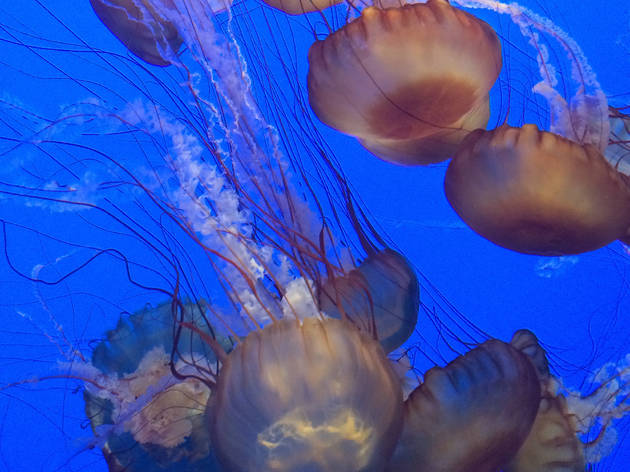 'Incredible jellyfish at the Monterey Bay Aquarium. The aquarium itself is set overlooking the sea and had some of the largest tanks I've ever seen'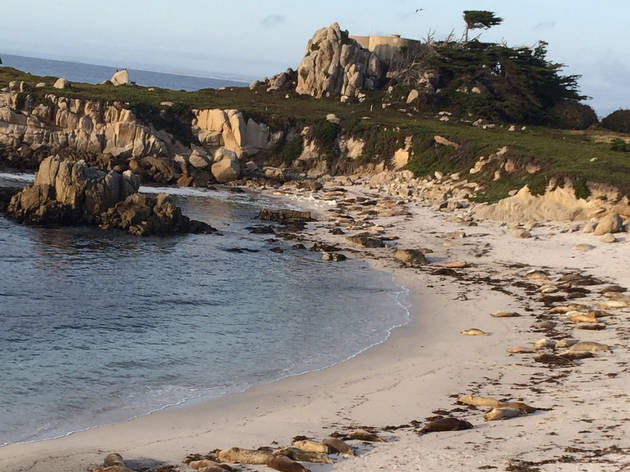 'During our walk from the Lovers Point Inn to dinner, there were hundreds of seals all lined up asleep, they probably had a busy day...'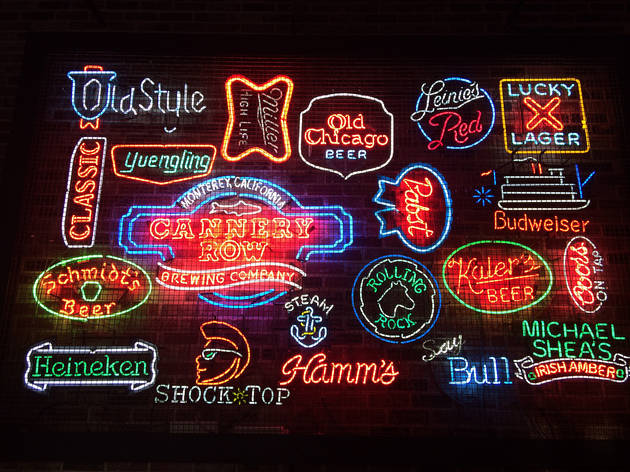 'Great neon signs at Cannery Row, our dinner venue on day two. A good old-fashioned American restaurant buzzing with locals. The restaurant itself used to be a brewery, but even since the change they have a huge variety of beer from all over the world.'
Road trip! Day three kicks off with a drive along the Big Sur on Route 1 towards San Luis Obispo for a stay at the super kitsch Apple Farm. Today's highlight is climbing aboard a hummer for an adrenaline-charged ride on the sand dunes.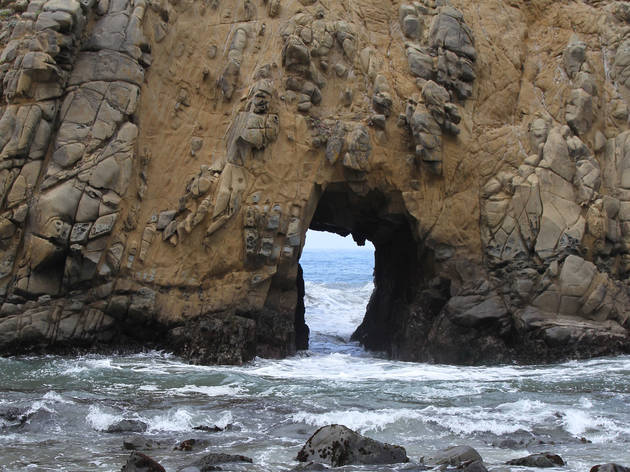 'Beautiful rock formation on one of the beaches along the Big Sur drive. It looked like there was a photography class going on with all the big cameras along the shore so we fitted in pretty well.'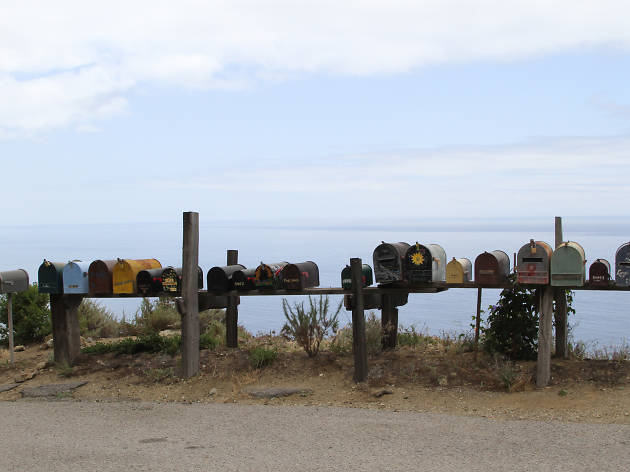 'Private letterboxes just along the side of the road. The houses they belonged to were far up the hill....couldn't imagaine having that in London.'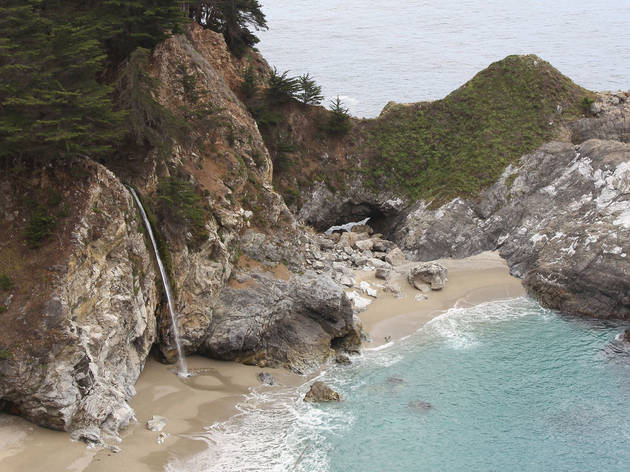 'Another stunning view on our drive along the Big Sur, shame there is no way to actually get down there.'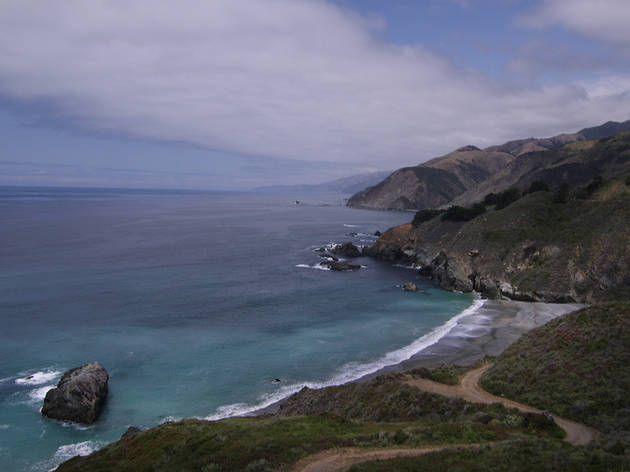 'The Big Sur coastline sometimes reminded of England. This one especially reminds me of Cornwall or Devon.'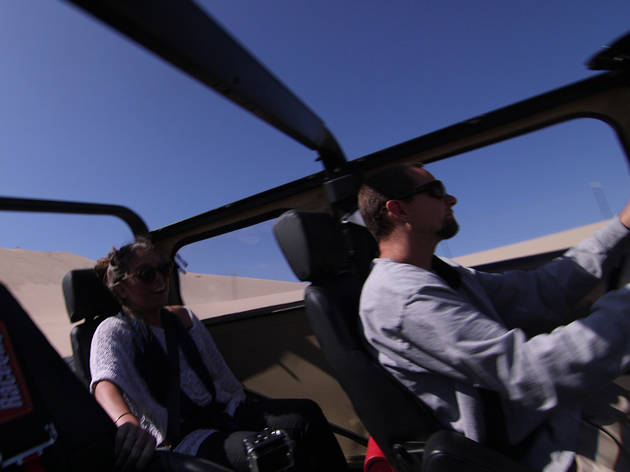 'Trying to compose myself after dropping horizontally over a dune!'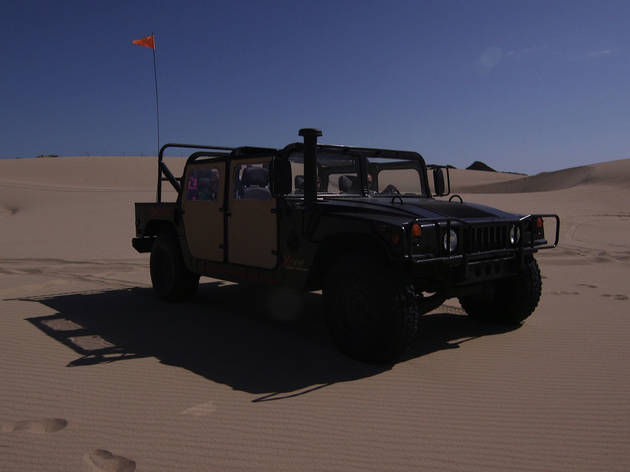 'Our ride for the dune bashing. Pretty bad ass.'
Wine Country, with a view! Day four gets off to a flying start with a wine fuelled helicopter ride across Santa Barbara. Next up, tasting more of California's wine and a stay at the super artsy Hotel Indigo.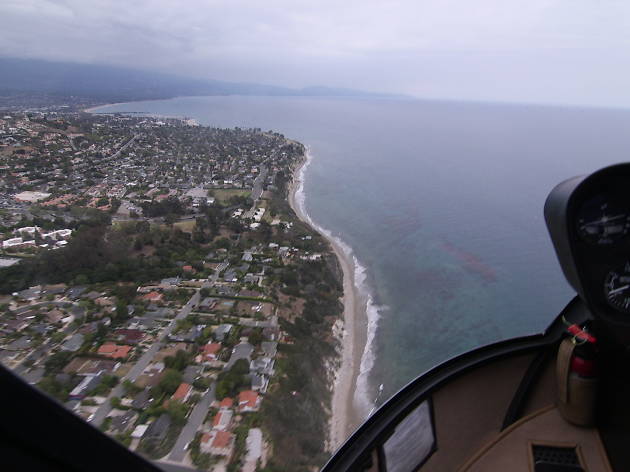 'Views from my first helicopter ride. I thought I would be petrified but once I was up there I just enjoyed all the views – and my wine.'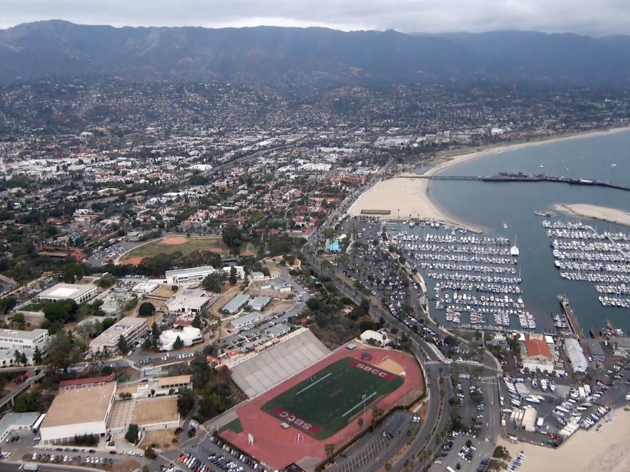 'Incredible views over the harbour on our helicopter ride.'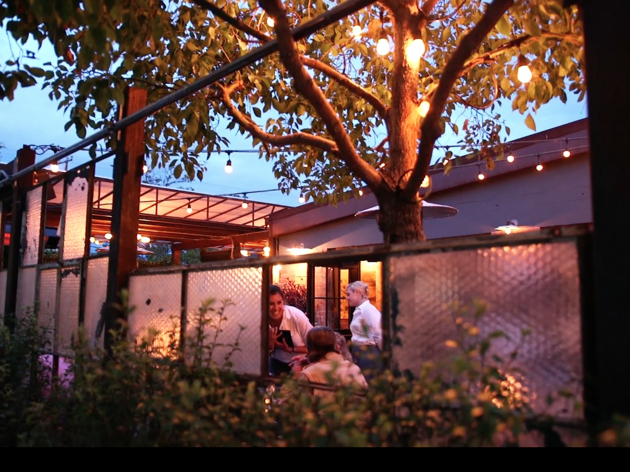 'Dinner at The Lark, a really cool outdoor restaurant with a warehouse vibe. We had huge sharing plates including scallops, steak and pork belly.'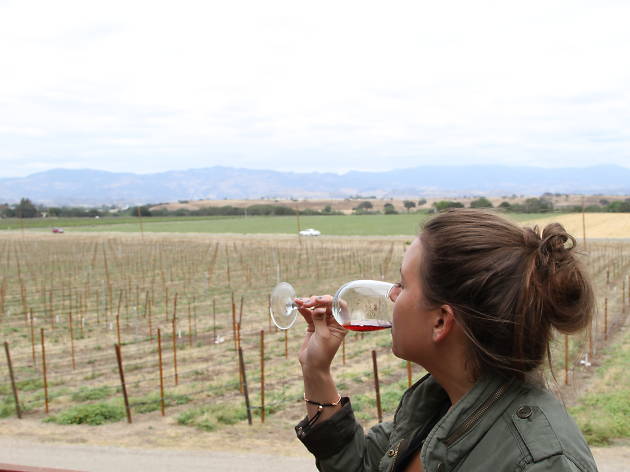 'This was my final glass, a 11-year-old tawny port. I then proceeded to sleep all the way back to the hotel in the car.'
Day five and it's time to say goodbye, but not before taking in more of this beautiful place; trying out some of California's famous food and then buring those carbs off by cycling along the coast and hiking in the hills.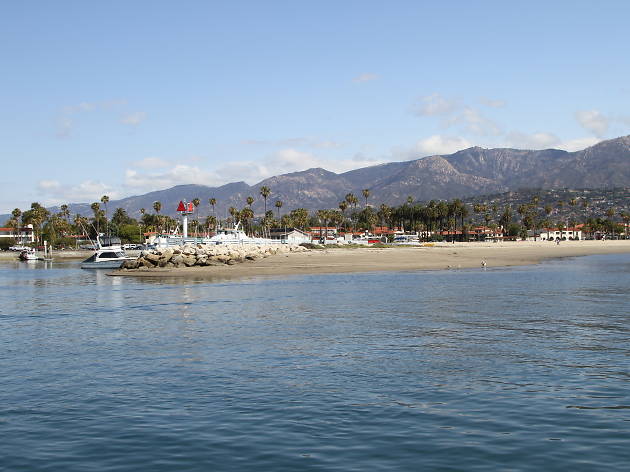 'A beautiful backdrop for our boat trip. It was a lovely, long, peaceful ride taking in all the views along the shore.'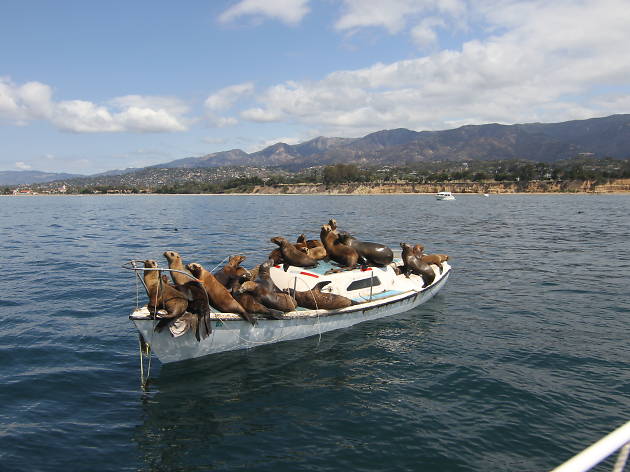 'Just your average, everyday, boat full of seals! As we got closer, all but one jumped off back into the sea, but they soon hopped back on board.'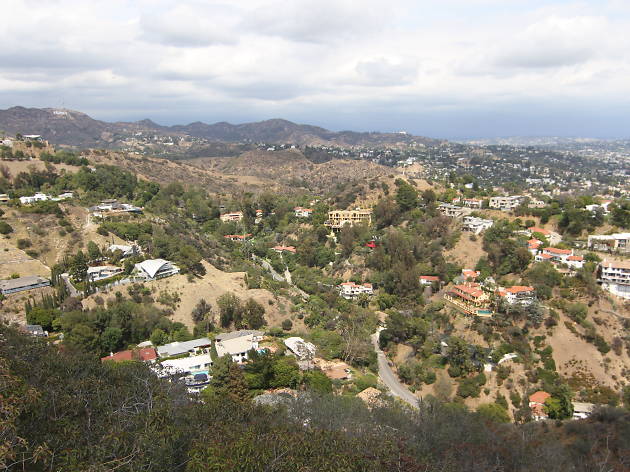 'Incredible views up Runyon Canyon, it took us a while to get there but we did in the end!'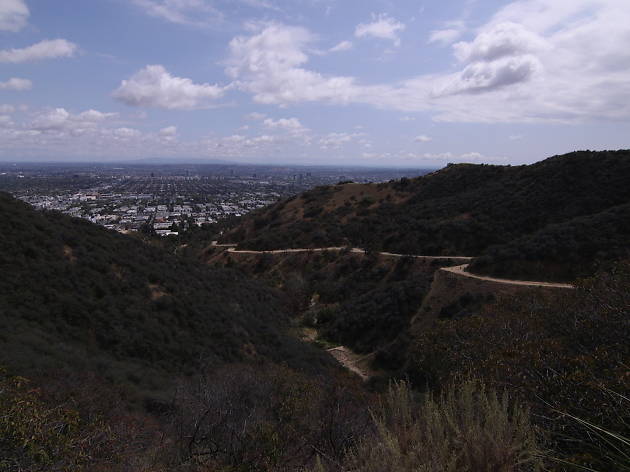 ©
'At the peak of our walk. The path to our left was our way down thankfully – our fitness was seriously tested on the way up.'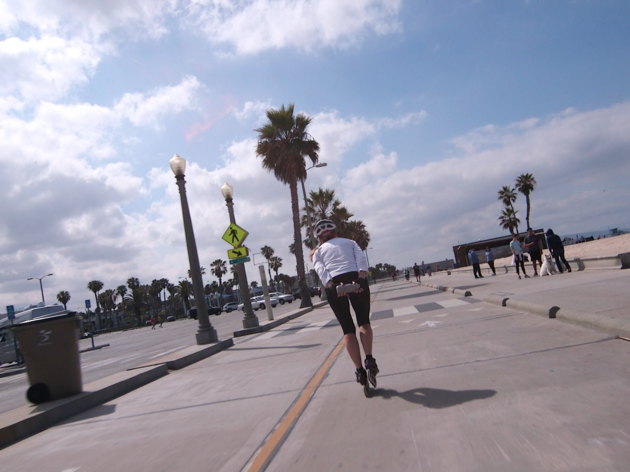 'To end our whirlwind adventure, we cycled down Venice beach.'
Georgia's inspiring entry
'California, dream big. Or should I say dream bigger? I don't really mean that, I mean dream burger. I'm not afraid to admit that I am borderline obsessive with good food, good fun and good travel. All I want to know is what is so amazing about an In-N-Out burger? And do Californians really skateboard with their dogs in tow, chowing down on some deep-fried delicacy along Venice Beach? I want all the clichés, I want to be "that" Brit abroad singing "Kumbaya" with a Jack Johnson lookalike around a fire with an ice-cold Bud.'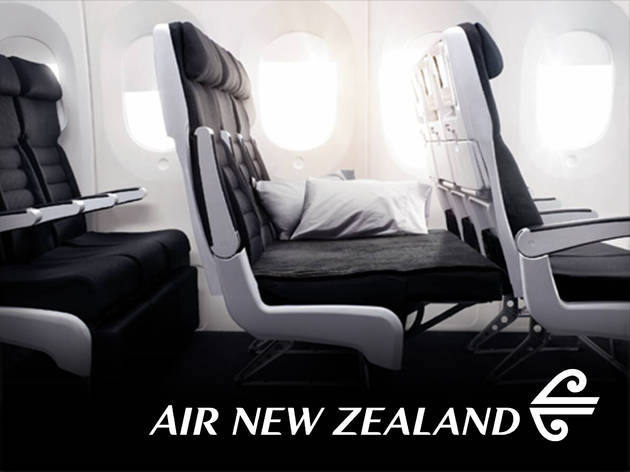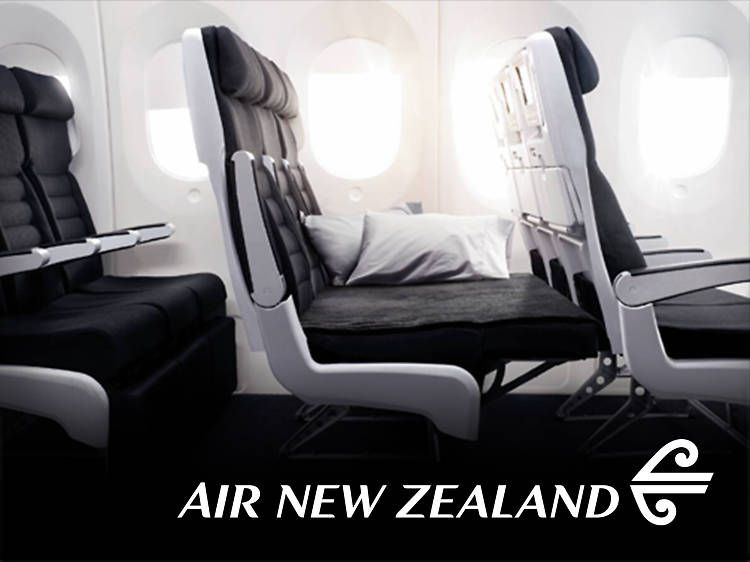 Your holiday starts with Air New Zealand
Always wanted to stretch out and put your feet up in Economy? The Economy Skycouch™ transforms three seats into a flat space – it's like having your own couch on a plane. Flying daily to Los Angeles, Air New Zealand are the airline to fly to California with. Air New Zealand's amazing in-cabin service, excellent food and wine selection and seriously hot entertainment choices ensure your dream California holiday starts the moment you board your flight.

airnewzealand.co.uk/california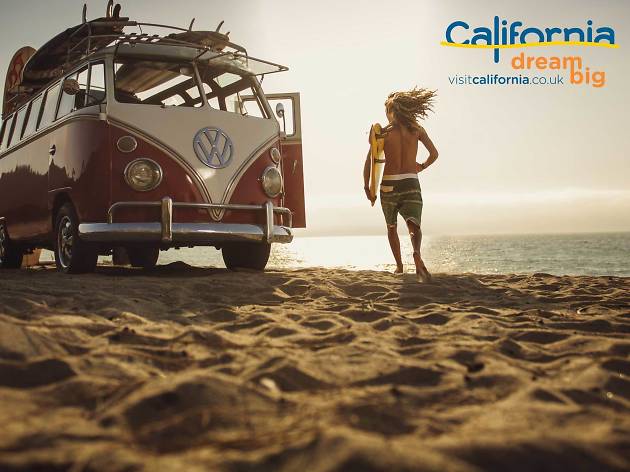 What kind of holiday do you dream of? Whether you want to savour the cultural mix of Los Angeles and San Francisco, cruise the raw coastal beauty on a road trip along Highway 1 or scale the mountainous heights on an outdoor adventure, it's all here.