Heads up! We're working hard to be accurate – but these are unusual times, so please always check before heading out.
1/8
'Poster for original Graphics RCA: Fifteen Years exhibition', 1963
1960s: Thelma Rosco Kicking things off is Thelma Rosco's poster for the original 'Graphics RCA: Fifteen Years' exhibition held at the college in 1963. Entry cost 2/6. The new show is free. Progress!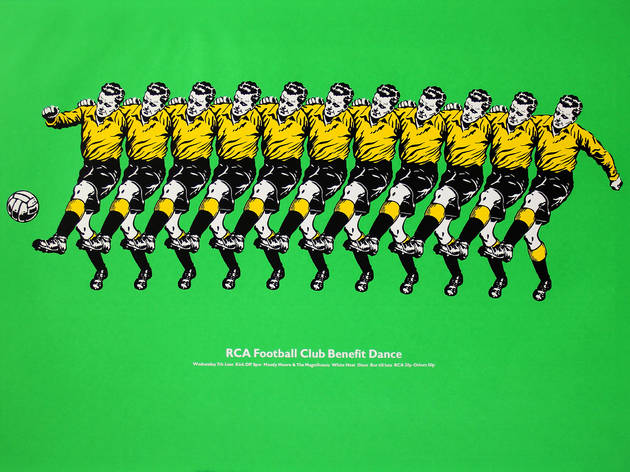 2/8
'RCA Football Club poster', 1971

1970s: Ray Gregory Royal College of Art students playing football? Perhaps Ray Gregory's 1971 'RCA Football Club' poster looks like a Busby Berkeley dance routine for a reason.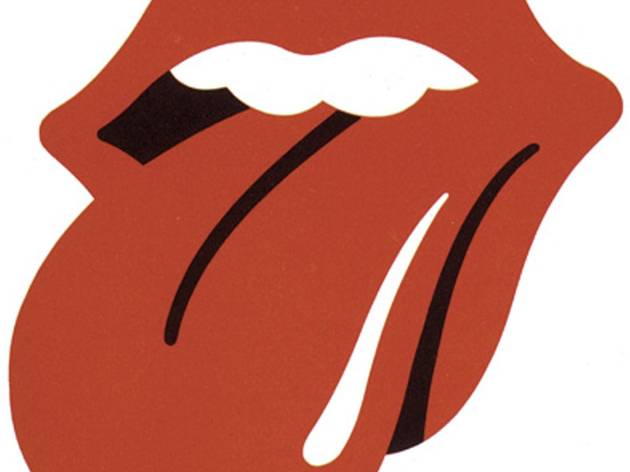 3/8
'Original design for the Rolling Stones', 1971
1970s: John Pasche The 1960s and '70s were a heyday for extra-curricular activities. The Rolling Stones were among the bands that played in the college bar. In 1971, Mick Jagger commissioned student  John Pasche to create a logo for the Stones. He was paid £50 for his now iconic 'Tongue'. In 2008 the V&A bought the original artwork for $92, 500.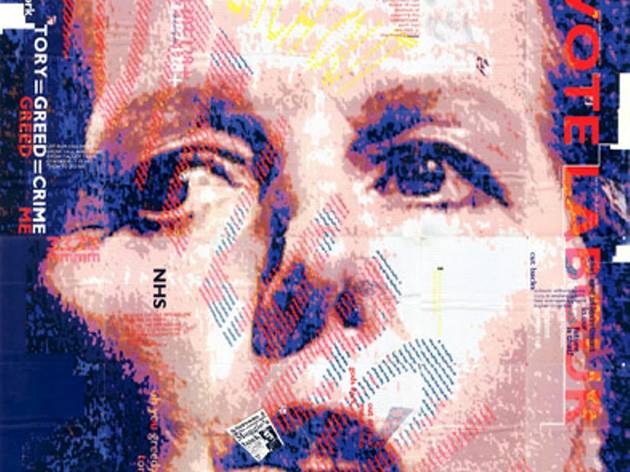 4/8
'Vote Labour poster', 1987
1980s: Dave Ellis Dave Ellis's 1987 'Vote Labour' poster is a clear blue (or red) flame of anti-Thatcher sentiment.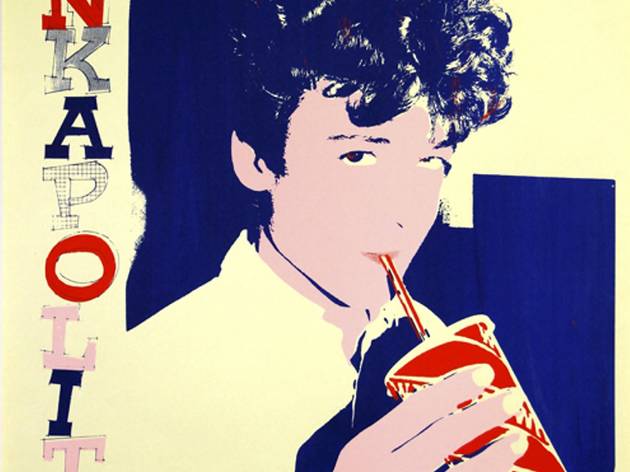 5/8
'RCA Funkapolitan party poster', 1982
1980s: Gill Bradley The '80s weren't all po-faced and politicised: Gill Bradley's 'RCA Funkapolitan Party' poster from 1982, calls to 'paint your body down to the ground' and has an (ironic?) reference to Wimpy!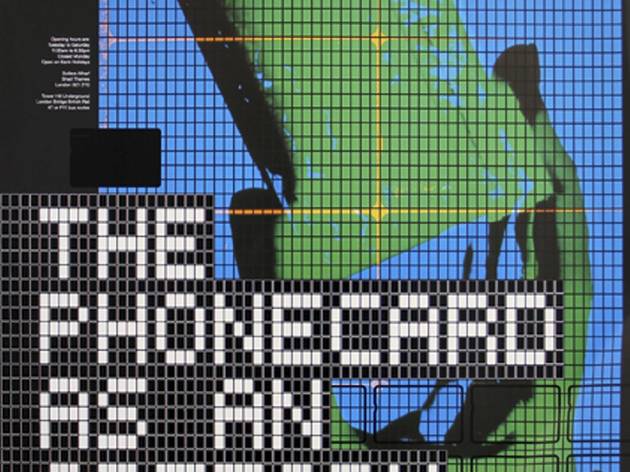 6/8
'The Phonecard as an Art Form', 1992
1990s: Malcolm Goldie Though hardly revolutionary, the pre-paid phonecard meant not having to fumble for change in pissy phoneboxes. And it gave rise to a whole new medium for art, as celebrated in 'The Phonecard as an Art Form' created by Malcolm Goldie for a Design Museum exhibition in 1992.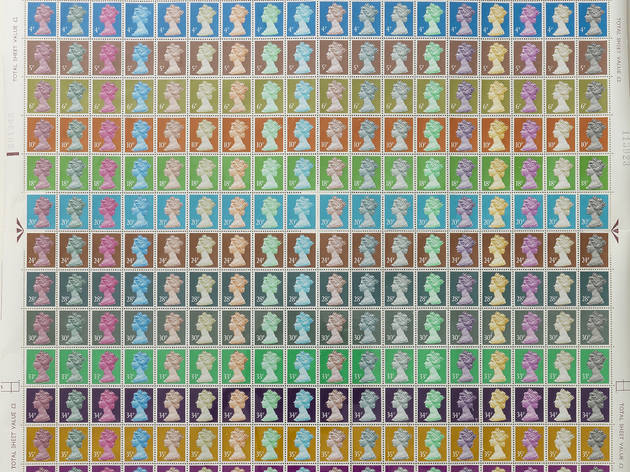 7/8
'Definitive Stamps Multiplication Table', 1992
1990s: Mark Bonner Mark Bonner, meanwhile, kept things traditional (though beautiful) with his 'Definitive Stamps Multiplication Table'.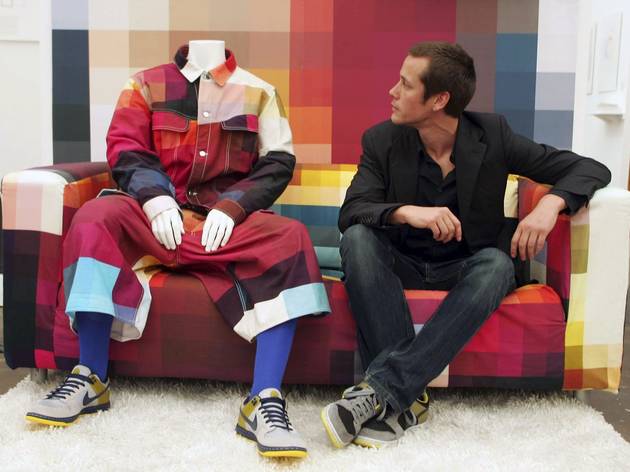 8/8
'Quadrat'
2000s: Zuzunaga/Maxwell Smith In our cross-disciplinary multimedia times, it's all about collaboration. For 'Quadrat', graphic designer Cristian Zuzunaga teamed up with fashion designer Peter Maxwell Smith to interpret a series of designs originally made by letterpress (a form of printing invented in the fifteenth century) as pixellated patterns for fabric – uniting ancient and contemporary forms of communication.
A guide to 'Graphics RCA: Fifty Years' at the Royal College of Art
Last autumn, the RCA opens its treasure trove of posters, prints and designs
The term 'graphic design' wasn't invented in London (we have American type designer William Addison Dwiggins to thank for that) but the Royal College of Art had a hand in making it cool. When the RCA started its Graphic Design course in 1948, out went the old world of the 'commercial artist' and 'poster artist', in came the professional graphic designer: a multi-skilled practitioner tackling everything from brand logos to tube stations. The likes of David Gentleman (Charing Cross Underground murals) and Alan Fletcher (V&A logo) cut their design teeth at the college in its early years. The course was such a success that, in 1963, a retrospective of its first 15 years was held, featuring an early film by Ridley Scott and the set for the BBC's 'Quatermass and the Pit'.