Adriano Costa: Touch me I am geometrically sensitive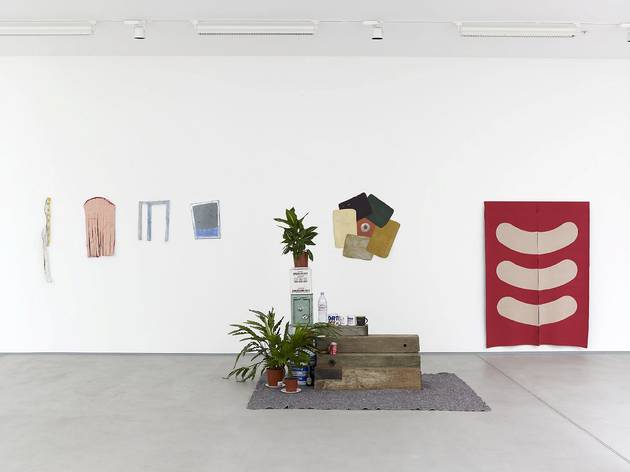 1/7
Installation view of 'Touch me I am geometrically sensitive' at Sadie Coles
Copyright the artist, courtesy Sadie Coles HQ, London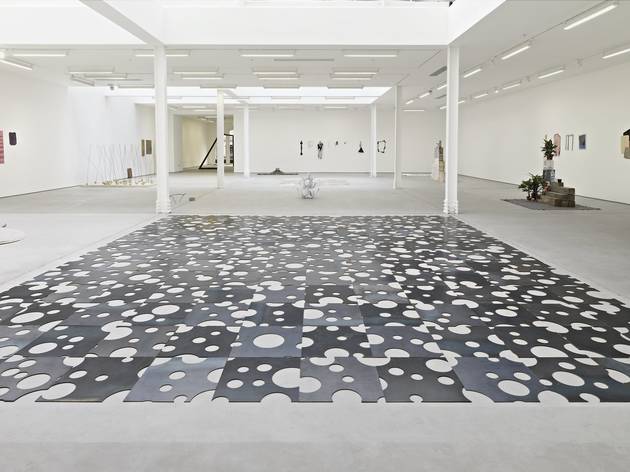 2/7
Installation view of 'Touch me I am geometrically sensitive' at Sadie Coles
Copyright the artist, courtesy Sadie Coles HQ, London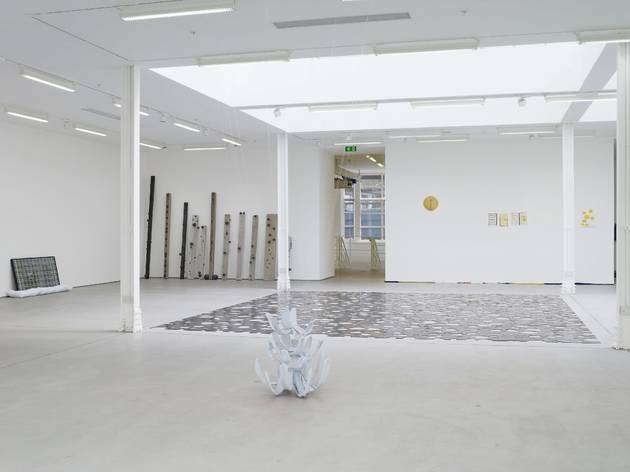 3/7
Installation view of 'Touch me I am geometrically sensitive' at Sadie Coles
Copyright the artist, courtesy Sadie Coles HQ, London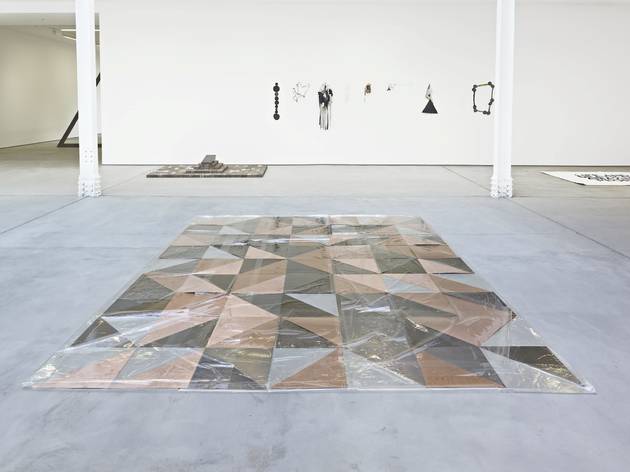 4/7
Installation view of 'Touch me I am geometrically sensitive' at Sadie Coles
Copyright the artist, courtesy Sadie Coles HQ, London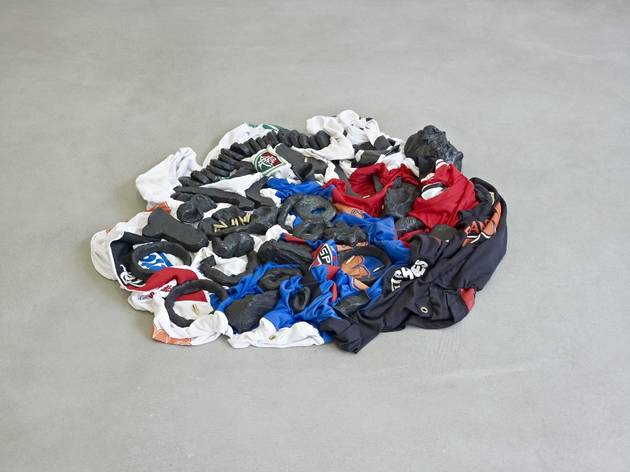 5/7
'Pic-nic', 2014
Copyright the artist, courtesy Sadie Coles HQ, London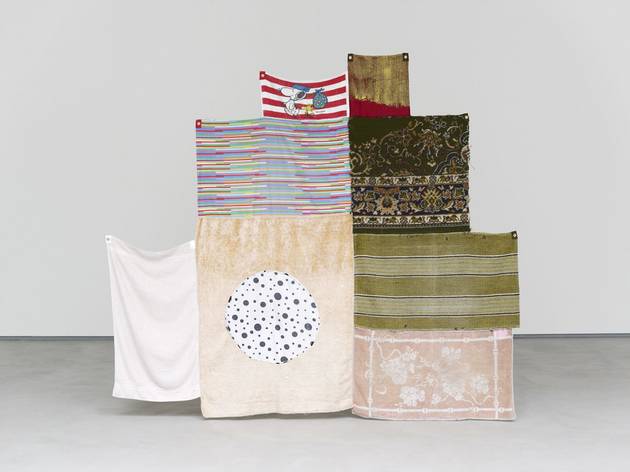 6/7
'Pagoda', 2014
Copyright the artist, courtesy Sadie Coles HQ, London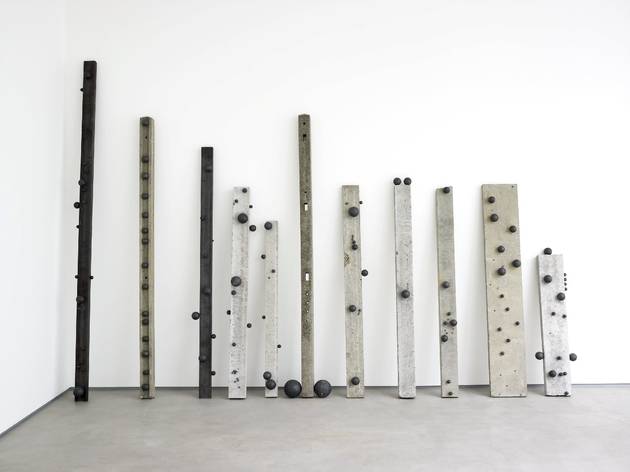 7/7
'International Herpes Society', 2014
Copyright the artist, courtesy Sadie Coles HQ, London
The Brazilian artist's first UK solo exhibition reveals the unpredictable and hidden beauty in everyday and readymade objects
What did you do with your summer? Pretend to work for a couple of months before spending half your salary on a fortnight in Tenerife? Drink cans of Red Stripe in the park? Watch loads of 'Game of Thrones'? Well, judging by the huge collection of work in his debut London show, Adriano Costa has been a little busier than you. The young Brazilian pitched up in London two months ago with no art to show and set about creating all the works for this exhibition from scratch, using the city and whatever was to hand for inspiration. The result is a hectic, ramshackle visual diary of the artist's summer, filled with stepladders, concrete blocks, sports socks ('Lotus', pictured) and newspaper clippings, all assembled into rough approximations of modernist sculptures.
The first things you spot in this massive, busy room are the reference points. You can see nods to the minimalists in the towering, formal constructions of ladders and concrete blocks; hints of Brazilian modernist Hélio Oiticica in the use of wood and plants and in Costa's tea-towel tapestries; the geometrical influence of the constructivists in the framed collages of outlandish recent headlines. Then there are the floor works – Carl Andre rip-offs with holes bored into them or wrapped in plastic. Costa has even made a version of Andre's famous pile of bricks ('Equivalent VIII', 1966) with a pair of Nike trainers and a tombstone on top. It's all massively stupid and hugely fun.
It's hard to pick a standout work because it's almost impossible to concentrate on a single sculpture without immediately being distracted by something across the room. This is multi-tab browsing made real – the messy, ridiculous product of right now, and it works brilliantly.
Eddy Frankel