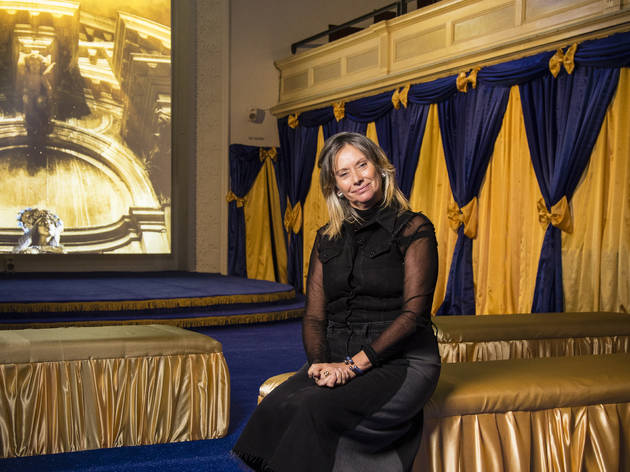 Behind the art scenes
Five art insiders give us a glimpse behind the scenes of the journey of an artwork
It takes a lot more than just an artist to get a work of art on a wall. Works are built by fabricators, transported by handlers and sold by auctioneers. Curators decide how they'll be displayed in exhibitions, and collectors snap them up for their own private museums. Here, the people who make the art world tick give us a glimpse into that very process (and also give us a chance to ask them if they've ever accidentally broken anything).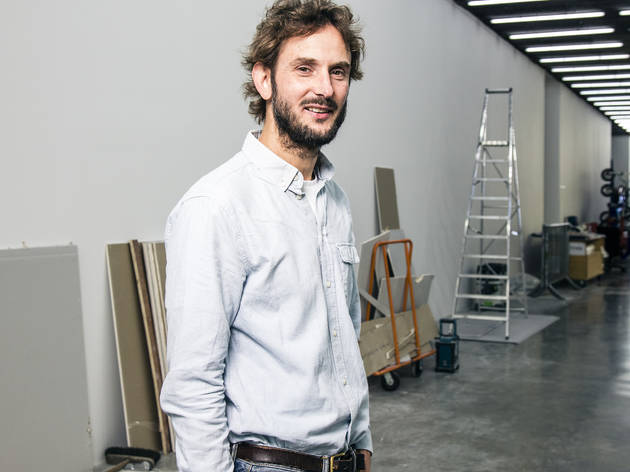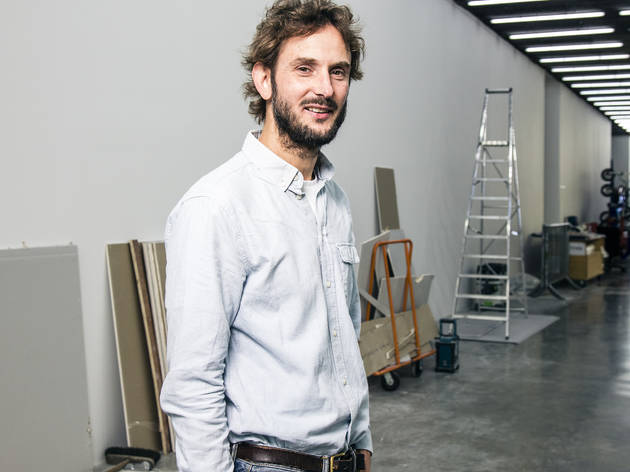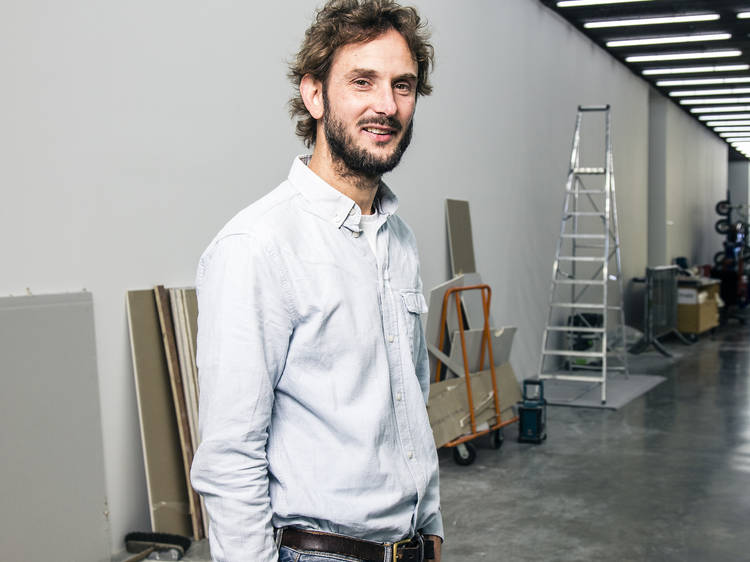 Andy Parsons
The fabricator: Scott Martin
Senior technical coordinator at White Cube
What does your job involve each day?
'Sometimes it's very simple: there'll be works we just bring in and place. But sometimes it involves an installation and it's much more complicated. Right now, we are in the midst of a complex installation. The artwork, "Palimpsest" by Colombian artist Doris Salcedo, is an installation of over 130 slabs, each just shy of a ton. The work will cover the entire main gallery floor with water flowing through these slabs via a hydraulic system; it writes names in water of refugees who died trying to reach Europe across the sea. For the installation team it's been a giant game of Tetris, firstly with delivery of this volume and then moving and plumbing the slabs.'
What is the most interesting piece you've worked on?
'For Christian Marclay's 2015 show we had to assemble a vinyl press in the gallery. I'd never pressed a record in my life. But the best projects are where I have no idea how I'm going to do it, then somehow find out.'
Do you ever feel like you deserve recognition for your part in creating the art?
'In the film world you can see from the credits all the people working on a project. But I do think you get recognition in the art world. Your name's not on a board above the show, but that's not a bad thing.'
Have you ever broken a piece of art?
'Not intentionally! Some works have arrived broken and we've had to reassemble them.'
If you ever put a piece of art together wrong, but the critics loved it, would you admit the mistake?
'I think if that happened it would be down to the artist to say. But… I probably wouldn't, no!'
What would be your dream art to work on?
'I like a space that's not a gallery. Perhaps something that would take me down by the sea?'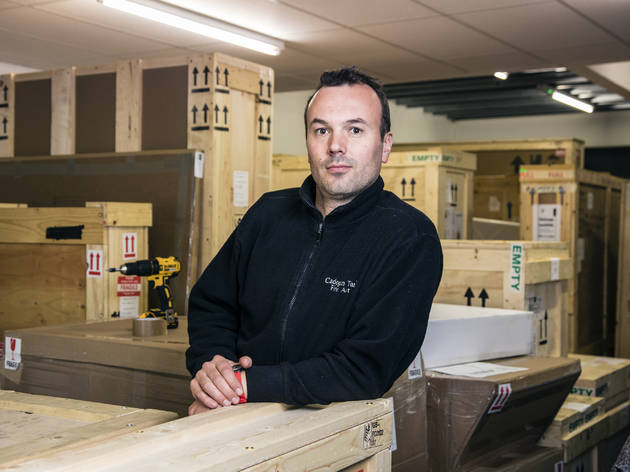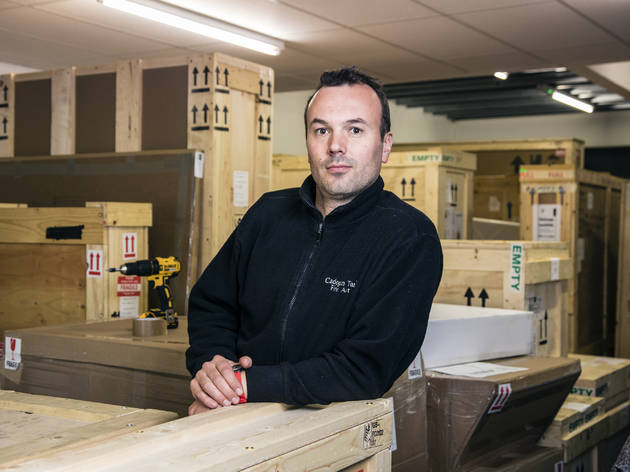 Andy Parsons
The art handler: Andy Harrison
Handler at Cadogan Tate
What does a handler do?
'I'm an art handler, a technician and I drive a seven-and-a-half-ton truck. You can have collections, deliveries and installations and it can vary from private collectors to auction houses.'
What's the most expensive thing you've ever moved?
'I installed an Alexander Calder sculpture which was worth £12 million a few years ago. We have a client who has artworks in his house ranging from £30 million to £65 million.'
Do you get to snoop around some swanky places when you're delivering art?
'You see some pretty exclusive houses because it's normally the wealthier types who have expensive art. I remember one house in Chelsea – the guy had a Rothko, a Damien Hirst, a Bridget Riley, a Piet Mondrian – it was like walking around the Tate.'
What's the heaviest piece you've moved?
'We installed a marble sculpture which weighed 750-800 kilos. You use mechanical means where possible. At the Tate, they avoid carrying anything – they'll use mechanical means to shift things if it's something daft like an A4-sized portfolio.'
What do you use to pack the artwork?
'It's really important to wrap it in tissue and polythene. If you go to Sotheby's to collect a Monet and you just walk out with it and someone's spills tea all over it, or a bird does a poo on it, you've got to cover your own back.'
Any memorable jobs?
'We worked on a billionaire's boat near Antibes a few years ago, packing up his artwork. His boat was too big to fit in the marina so they had to send a smaller boat to pick us up. I think it was the second largest private boat in the world.'
What can go wrong?
'Some people don't really consider the size of their front doors when they're buying something.'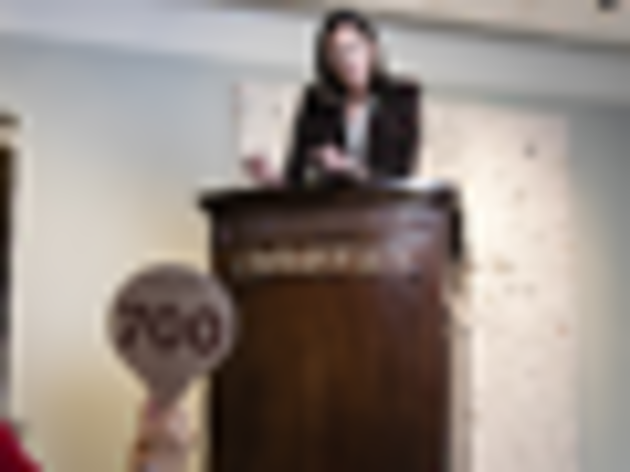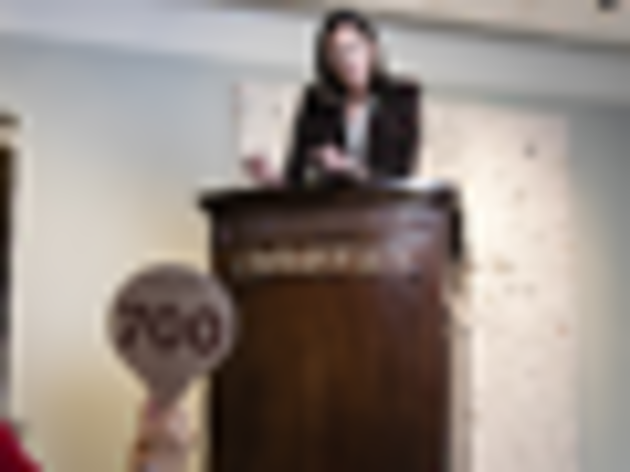 The auctioneer: Georgina Hilton
Auctioneer at Christie's
How did you become an auctioneer?
'Christie's runs an "X Factor"-like competition every two years where anyone can try out. You have to give your best performance selling the lots they give you. I very much got four "nos" on my first try. But then I was hooked. I'd be mumbling bidding increments to myself and bouncing potential bids off fellow commuters. I practised for a couple of years and got through.'
What's the most expensive thing you've sold?
'I recently broke my record with an old master painting (left). There were these two bidders who were unstoppable. It finally sold for £992,750 and everyone applauded – it was such an exciting moment. After sales I literally cannot sleep, I'm buzzing with adrenaline.'
Do you ever look at something you're selling and think it looks rubbish?
'Not really. I think if you were to get up there and think: I don't care about all of this crap, people could tell and you wouldn't have a successful sale. I always speak to the specialist who's categorised it. You can give so much more passion if you understand the works.'
What's the prep like ahead of an auction?
'We're allocated the sales that we're taking about one month before. On the sale day, I go down to the bids office to get the auctioneer's book, which you have in front of you when you're selling. I write notes to myself all over it. Half way through the sale I always do a big smily face reminding myself to look up, smile and breathe! Otherwise you can be churning through these lots and forget to engage with your audience.'
Do you ever get bored of bringing the hammer down?
'To be honest the novelty hasn't really worn off. When the hammer comes down and you close that deal, it's really satisfying. I always get a thrill from it.'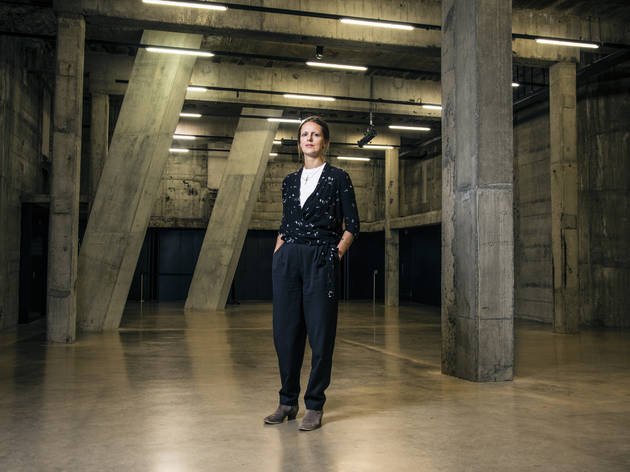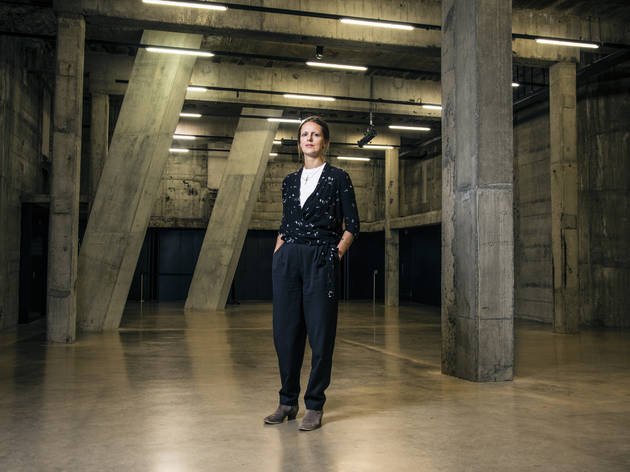 Andy Parsons
The curator: Catherine Wood
Senior curator at the Tate
What do curators actually do?
'I feed into different areas. I'm involved in conversations about proposing exhibitions or who's going to do the Turbine Hall commission. I worked on the big Robert Rauschenberg show last year. For a formal exhibition like that, I travel to see work, negotiate borrowing it and develop a plan of how it will work in the space.'
What would major institutions like the Tate look like with no curator?
'People think it's about choosing artworks but that's only a small part. There's so much planning and bringing together different departments that you do as a curator. Having said that, the Secession in Vienna is an amazing artist-run institution that doesn't have curators.'
What are you working on at the moment?
'We've been installing Tania Bruguera's work – she's doing the next Hyundai Turbine Hall commission. I think all artists daydream about what they would do and then when you actually ask them it's slightly terrifying.'
What can go wrong?
'When artists come to work at the Tate, with its unusual spaces like the Tanks or the Turbine Hall, they are going to change their minds and that is going to be stressful. I've learned to expect that something's always going to go "wrong", in inverted commas. It's almost a part of the creative process.'
Do you get nervous before shows open?
'I do. I have a specialism in performance art and, in the first few minutes of a show that I've organised, I have this terrible feeling. I have deep sympathy with how the artist is probably feeling. You don't know if it's going to go wrong and I find that terrifying. I don't want to be there at that moment. But as it gets going, that goes and it's great.'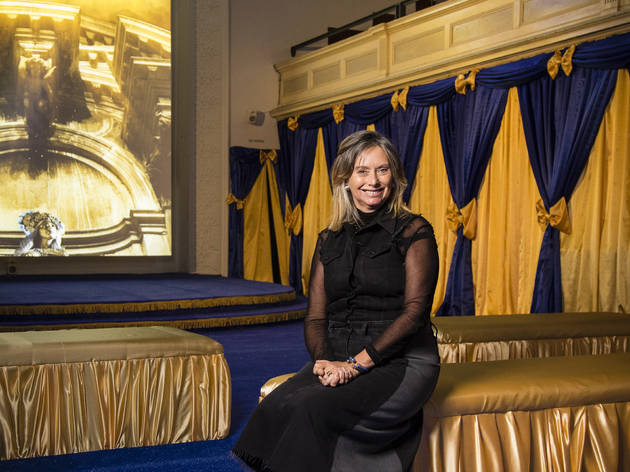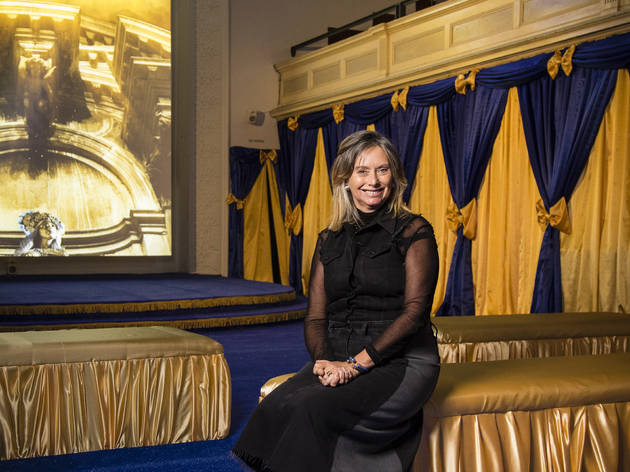 Andy Parsons
The collector: Anita Zabludowicz
Head of the Zabludowicz Collection
How did you first get into collecting art?
'When I started, I was just collecting for my walls, but my husband and I got really passionate and wanted to support younger artists. There came a point where the collection went beyond the walls of my home. And then there came storage…'
What is your favourite item in the collection?
'My personal favourites are my Anj Smith paintings, which are very small and delicate, almost like jewellery and like mini, mini sculptures. They're just beautiful!'
Is there anything you regret buying or investing in?
'I regret Damien Hirst. The Damien Hirsts from 1992 I regret.'
Have you ever had any major breakages or other catastrophes?
'When we did one of our first shows we had these amazing works from China. They were beautiful ceramics that looked like Coca-Cola cans. The cleaner came along one night and just threw them in the bin!'
Do you think you will ever get to the point of saying 'I've now bought enough' or, 'I'm bored, let's invest in something else'?
'I think it's already getting to the point where I have to collect less. We have a lot of unnecessary storage. But, despite that, I want to continue working with the artists I already do. I'm particularly interested in digital artists right now.'
If you could wake up each morning and see one artwork on your bedroom wall, what would it be?
'Erin Shirreff's "Roden Crater". It's a photographic work that's also an animation, and it's the most amazing piece I have ever seen in my life – it's just so wonderful! I would like to wake up every morning and see that.'
Support Time Out
We see you're using an ad-blocker. Ad revenue is Time Out's main source of income. The content you're reading is made by independent, expert local journalists.
Support Time Out directly today and help us champion the people and places which make the city tick. Cheers!
Donate now