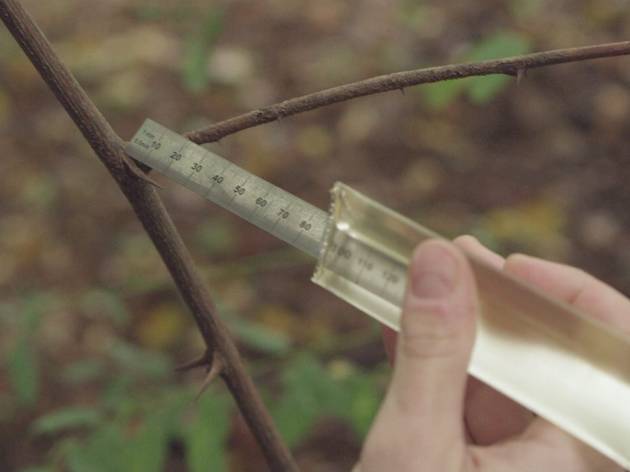 If you think life is a constant struggle to understand and contextualise our existence, you're probably a philosopher. If you think our efforts to analyse, measure and study that existence detract from the experience of living, congratulations, you're probably a French philosopher. Reward yourself with a successful academic career and a series of high-profile affairs.
If you're not that interested in existential malaise, however, it may be best to avoid Benoît Maire's attack on our constant attempts to understand our world. Michel Foucault argued that human sciences like psychoanalysis were dangerous threats to society. Maire's exhibition takes that idea to its furthest, illogical conclusions.
Consequently, the work is often staggeringly unapproachable. An assemblage of stones and quartz, a classical bust made of soap, and impressive vitrines of hovering fossils and crystals, are quiet, minimal things. There are nods towards Duchamp and surrealism here, and his photographs show a hefty debt to Man Ray, but the works are just too slight. They are theoretically dense, but frustratingly restrained. An understanding of post-structuralist philosophy shouldn't be a prerequisite for appreciating art.
As a result, the best moment comes when Maire frees up a little. The final video piece – showing a man making bombs out of iPhones – is engrossing and humorous. It's still conceptually difficult, but is accessible in its deconstruction of our need to measure and comprehend our lives. The literal transformation of tools into bombs is a powerful metaphor for our intellectual self-sabotage. If only everything in Maire's world was this clear.
Eddy Frankel