Devotion by Design: Italian Altarpieces before 1500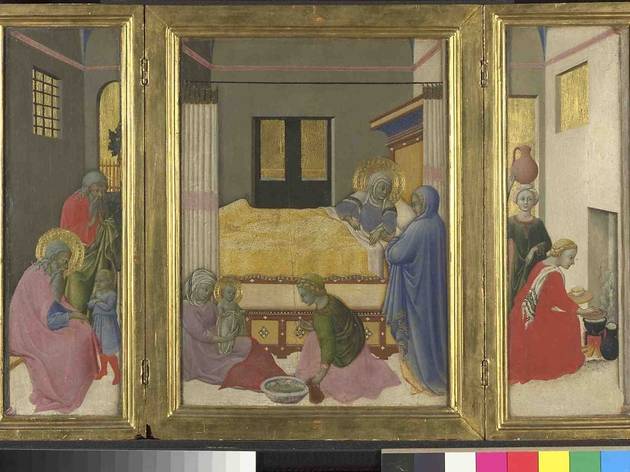 At the National Gallery we're asked to consider the power of painting at its most spiritually elevated – while being reminded of all that is robbed from ecclesiastical art (in terms of context) when it is shown in a gallery setting. The exhibition kicks off with a glossary of Christian worship and a plan of an Italian church c1500. It then leads us from early examples of complex, multi-panelled altarpieces to the pala of the high Renaissance. The show's centrepiece – Signorelli's 'The Circumcision' (c1490-91) – is displayed as a high altar complete with cross and candles set before it.
Aspects of liturgy are explained along with the art history. 'Devotion by Design' is also bolstered by details of detective work – in terms of how altarpieces were commissioned and the stipulations imposed on artists – and various revelations of the conservator's art. Carpentry steps into the limelight in a room that invites us to study the backs of two altarpieces – the sheer materiality on display providing a counterpoint to the transcendence aspired to elsewhere.
This is, in many ways, exemplary exhibition-making from the National Gallery. Installing Signorelli's painting high, so that its perspective can be read as intended, is revelatory. Piping monastic chants, however, seems an act of mood-setting too far.