Dorothy Bohm: Seeing and Feeling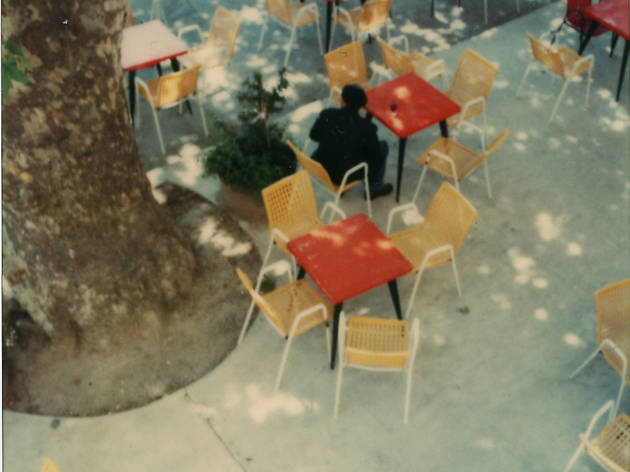 There is a certain kind of beauty that can be difficult to grasp, where you can remember blonde hair and blue eyes, for example, but not the composition of the face because there's no irregularity to snag the attention. It's the same feeling one can get from Dorothy Bohm's photographs. Perhaps this is because Bohm started as a studio portraitist, or, more fundamentally, because as a Lithuanian-born Jew who fled the Nazis in her teens and lost contact with her parents for 20 years, she'd seen enough irregularity to reject it out of hand.
Here, though, that feeling is also due to the selection of images. There are lots of Bohm's earlier black-and-white photographs: a wonderfully bangled and turbaned South African woman with wary eyes; a superbly shadowed shot of a woman, child and dog. But there are none of the more complex images from her 1960s trips to Russia, where she was finally reunited with her family, and very few of her later colour portraits.
Instead, we swap monochrome for less captivating still lifes and images of torn advertising posters. Still, there are some interesting oddities, particularly an eerie shot taken in Spain in the late 1940s, where a cross in the foreground is echoed by the streetlamps, as if they, too, were emblems of suffering: their bulbs looking like corpses in a gibbet.
Bohm (who is now 88) is a gifted portraitist, particularly of women, with her smiling subjects projecting a loneliness reminiscent of another refugee photographer, Andre Kertész – a good friend of Bohm's. But it's the array of her glowing Polaroids, annoyingly displayed flat here, which are the show's high point, in every sense except the physical.