Heads up! We're working hard to be accurate – but these are unusual times, so please always check before heading out.
'Fighting History' at Tate Britain: a preview
We take a look at four works in Tate Britain's new show and discuss the clashes they commemorate
Artists are lovers, not fighters. But, as the new Tate Britain show, 'Fighting History' proves, conflict and catastrophe are never far from their thoughts...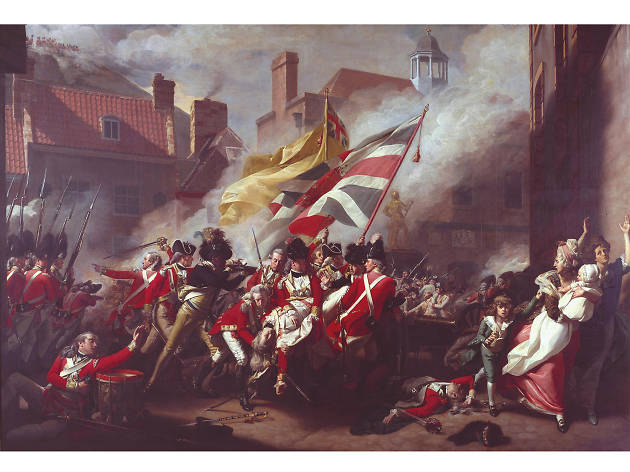 'The Death of Major Peirson' by John Singleton Copley. 6 January 1781-1783. Oil paint on canvas, 2515 x 3658 mm © Tate
Today we think of Jersey as an offshore cash dump for short-haul tax dodgers, but it's the island's disputed sovereignty that lies at the bloody heart of Copley's 12-footer. The scene celebrates our defeat of the French. Its focus is Francis Peirson, a young major who was slain by a French sniper. Defiantly red, white and blue, Copley's painting is in effect a Union Jack on a massive scale. Its symbolism wasn't lost on the thousands who queued to see it when it was first shown in public in 1784.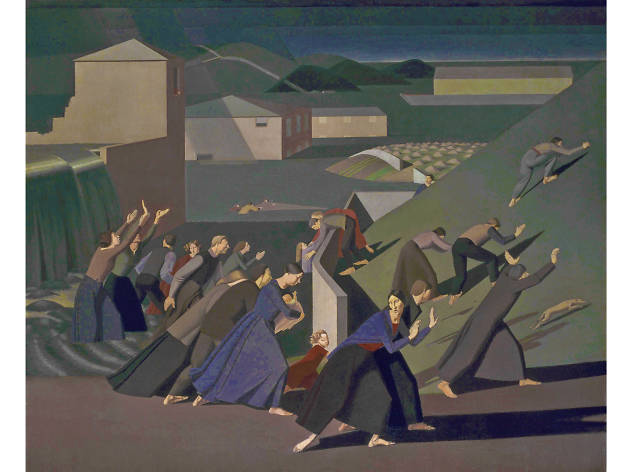 'The Deluge' by Winifred Knights, 1920. Oil paint on canvas, Tate © The estate of Winifred Knights
With scenes of watery chaos by Francis Danby and JMW Turner on display, the Tate show reveals how the Flood was a big theme in nineteenth-century art. Winifred Knights presents a rather uptight, Bloomsburyite version of the Biblical story yet her painting shows how the theme persisted into the twentieth century. That younger artists such as Dexter Dalwood have picked up on it in recent years tells us that, while few people believe in the Bible story like they did in Turner's time, the threat of climate catastrophe is once again at the forefront of our minds.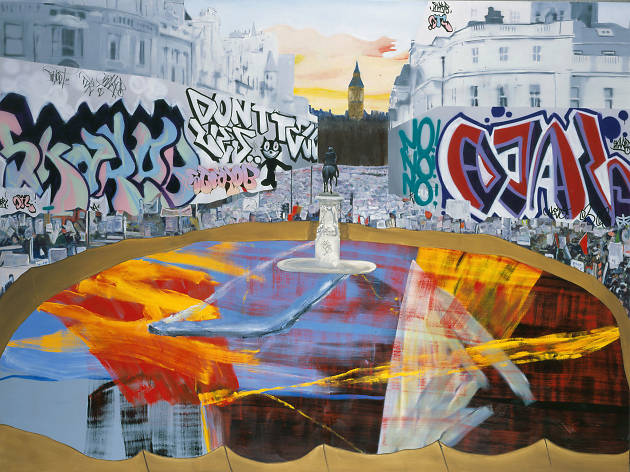 'The Poll Tax Riots' by Dexter Dalwood, 2005. Oil on canvas © Dexter Dalwood
Pretty much everyone v the poll tax
Dexter Dalwood was in Trafalgar Square in March 1990 to experience the most serious riot London had seen for a century, when thousands protested against the government's gobsmackingly unfair replacement for domestic rates. Fifteen years later, he made this painting about the event. But it's not a straightforward history painting, more an alternative reality, full of memories of the time as well as references from art history.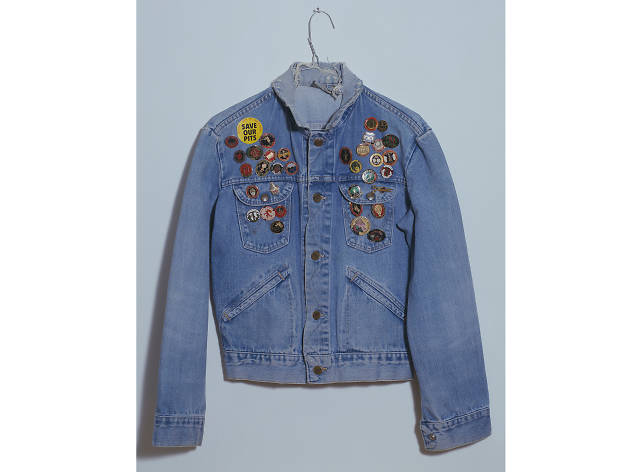 Comprising texts, videos and even clothing (jacket, pictured), Deller's installation is part artwork, part archive. A little confusingly, it commemorates both the Battle of Orgreave – the confrontation between striking miners and the police that occurred at the Orgreave Coking Plant in Yorkshire on 18 June 1984 – and Deller's own re-enactment, 'The Battle of Orgreave', filmed in 2000 and featuring some of the miners from the original clash. Their feelings about what took place are parcelled up in this profoundly moving work. It's a twentyfirst- century update of the idea of history painting that actively engages with how the past gets recorded and remembered.

'The Battle of Orgreave' by Jeremy Deller. Archive (An Injury to One is an Injury to All) Wall painting, paint on fibreboard, vinyl text, map, books, jacket, shield, printed papers, 2 videos and audio Tate © Jeremy Deller. Commissioned and produced by Artangel
The facts about 'Fighting History'
Though it takes in a vast sweep of history, this show's not really a whopper. Around 40 works are on display, ranging from epic eighteenth-century canvases by the likes of Joshua Reynolds to a photograph by artist/film director Steve McQueen.
How long will I need to see it?
An hour ought to be enough, unless you plan to watch Jeremy Deller's 'The Battle of Orgreave' all the way through, in which case you'll need at least two.
When's the best time to go?
Weekdays and weekend mornings are generally quietest.
There's no denying it: this is a show for boys. We reckon boyfriends, brothers and teenage nephews will be in their element poring over these passionate paintings. And, of course, dads. Book tickets for a Father's Day treat on June 21 and you'll have one very happy pater.