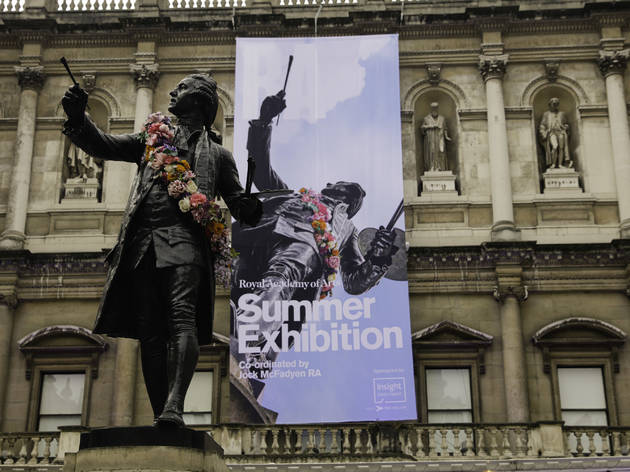 Five reasons to visit the Summer Exhibition 2019
Fancy a summer full of art? Then here's why you need to visit the Royal Academy
It's that time again at the Royal Academy: another summer, another Summer Exhibition. And with institutional pedigree alongside art that you can't help but eyeball, this show promises to be just as big, bold and celebratory as ever.
If you're planning on dropping by, then make sure you keep your whole day free – there's a lot to see. In fact, it's the world's largest open submission art show! Which means there's totally different work every year. And if you need any more persuasion, then have a peep at these five reasons to visit. It's going to be picture perfect.
The Royal Academy Summer Exhibition 2019 kicked off this year on June 10 and will run until August 12. To get there, head to Burlington House, Piccadilly, Mayfair, W1J 0BD. Adult tickets cost £18 (£16 without donation). Under 16s go free with a fee-paying adult. Find out more here.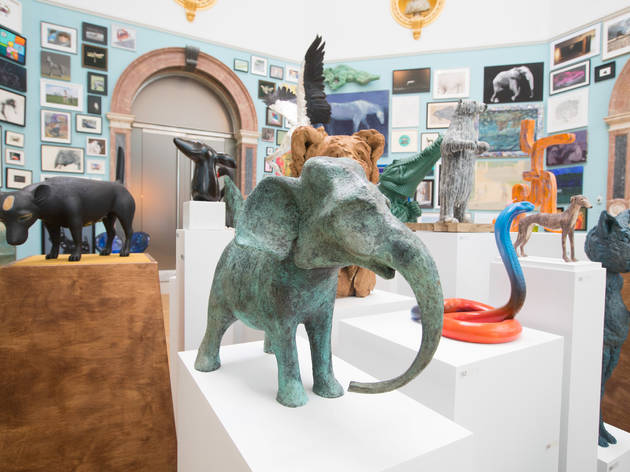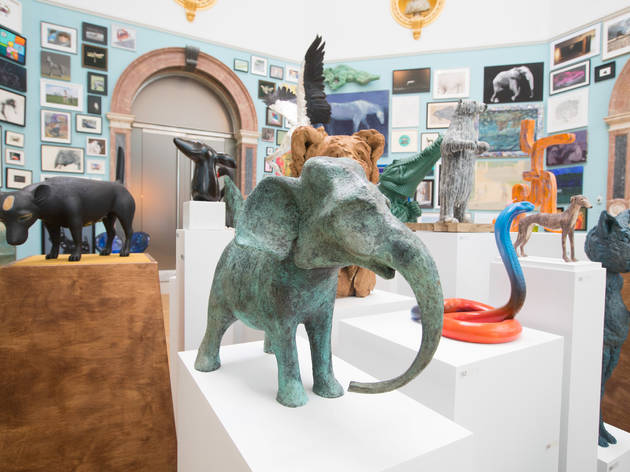 David Parry
You'll see a menagerie in the central hall
A curious curation of artist Jock McFadyen, this year's central hall will be packed to the rafters with animal art. A playful ode to the longstanding animal portraits submitted over the years, you'll find creatures great and small. Oh, and look out for Banksy's latest work and the less-than-subtle political message contained within. (Although, let's be honest, is it ever subtle?)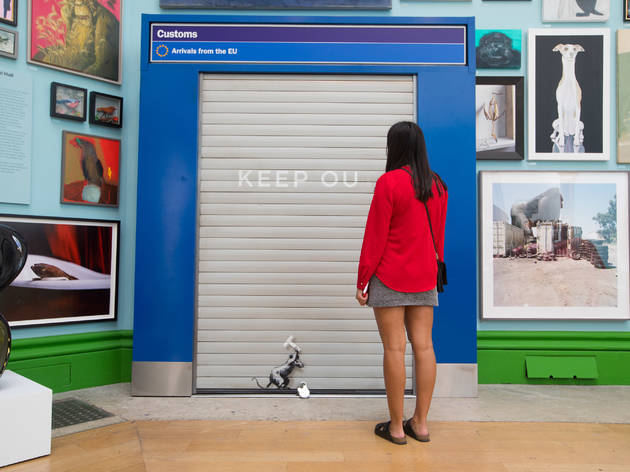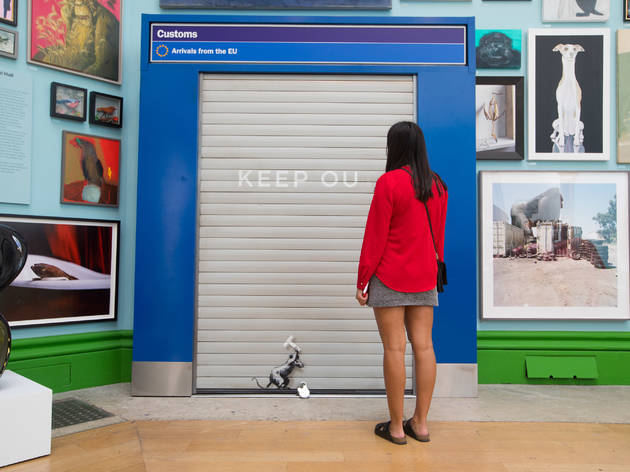 David Parry
Get up close and personal with some incredible pieces
With more than 1,500 works on display, from paintings to films to sculptures, this exhibition is no shrinking violet. We're talking works from the likes of Antony Gormley, Tracey Emin, Frank Bowling, Michael Craig-Martin, Marcus Harvey and more, spilling off every space in the gallery imaginable – and out, across the campus of the Royal Academy. And if you fancy buying any of them, here's the good news: you can! Most of the works on show are for sale. Just click here (but hurry, they sell fast).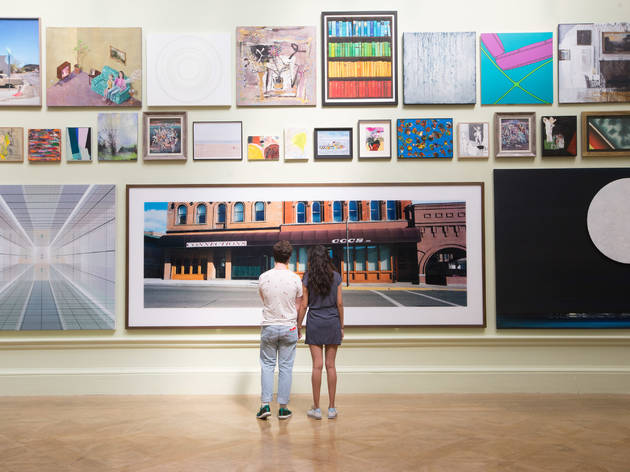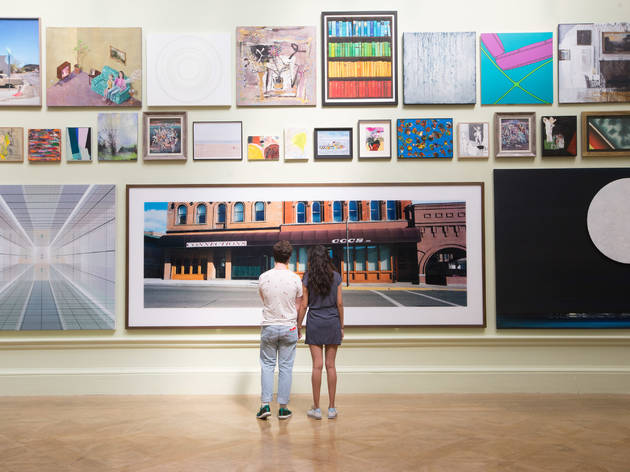 David Parry
Sure, it's not all about the winning, but since the RA hand out a load of prizes at each Summer Exhibition, you can hardly overlook the competition. In fact, more than £70,000 will be handed out in prizes, including £25,000 for the Charles Wollaston Award (for the most distinguished piece at the exhibition), £10,000 for the Jack Goldhill Award (sculpture) and £10,000 for the Jerwood London Original Print Fair Prize (a print in any medium). And you'll get to eye up the entrants. And judge them yourselves. If you wanted.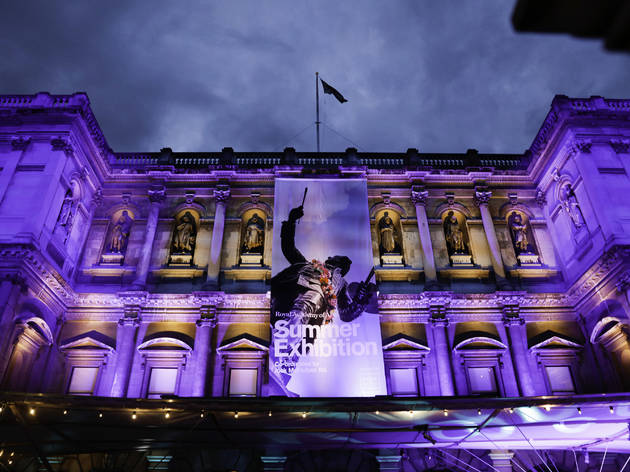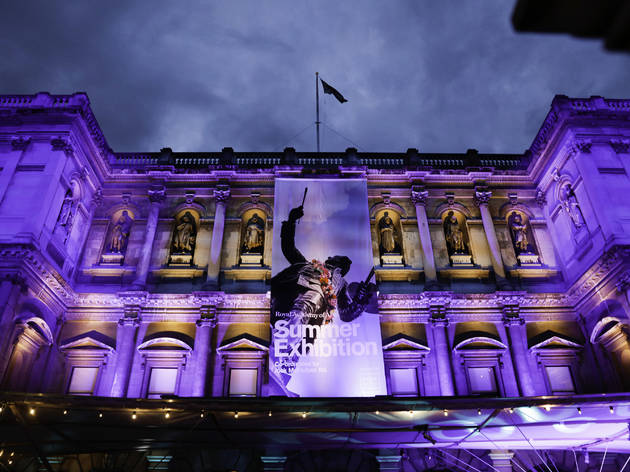 Thomas Alexander
This year marks the Academy's 251st exhibition – an impressive feat for almost any venue. And not only does that mean that the RA has been showing off art for more than a quarter of a millennium, but it's been supporting the creative community for that long, too. In fact, this year is the biggest Summer Exhibition of the last 20 years, so marvel in the sunshine in the Courtyard surrounded by culture whilst you contemplate that…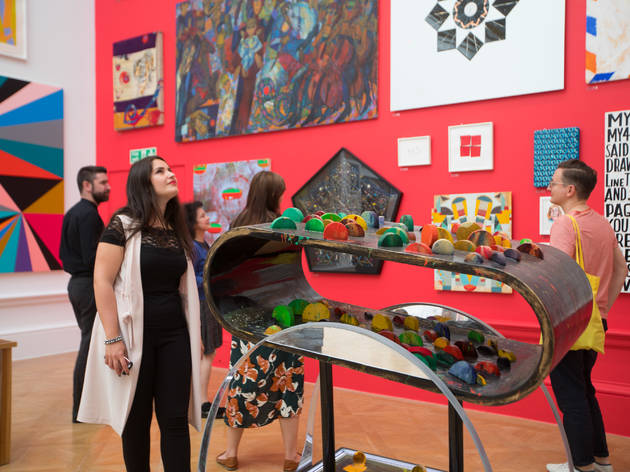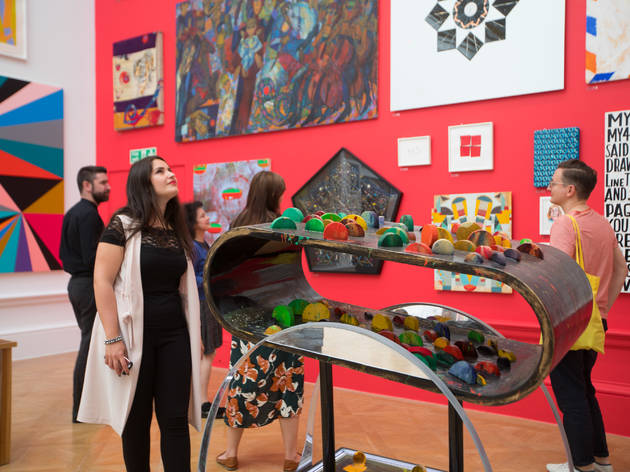 David Parry
It funds the future generation of artists
So you know you're going to see a load of art, but what's the point? What you might not know is that the RA Summer Exhibition is a giant fundraiser for the RA Schools, which means (as we mentioned before) most of the artworks are for sale. How does it work? The artist will get most of the funds, but the RA takes a small commission and donates it. And that's pretty important since the RA Schools provide some of the only free post-grad art education available in the city. So grab yourself one of the bespoke cocktails, head on in and raise a glass, safe in the knowledge that you're helping to support future generations of artists. Well done you.
Want to visit The Royal Academy Summer Exhibition 2019? To discover more, or to book, click here.