Return of the Rudeboy at Somerset House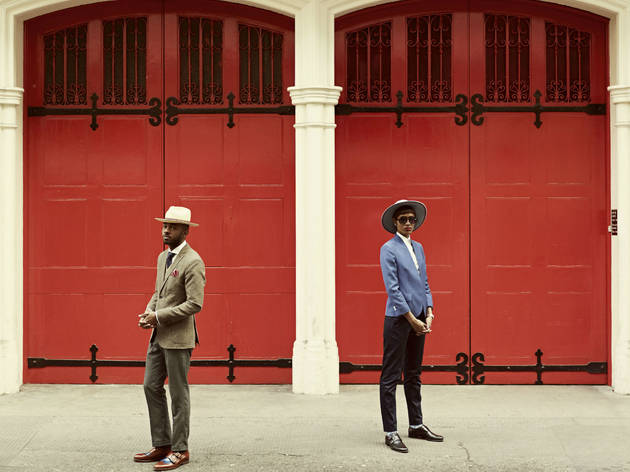 Don your best mohair suit and thin ties, boys, because Rudeboy culture is due a big comeback this summer, thanks to this major Somerset House exhibition. Created and curated by photographer and filmmaker Dean Chalkley and creative director Harris Elliot, the show will be featuring a series of portraits, installations and set pieces designed to capture the essence of what it means to be a Rudeboy (or Rudi) in the 21st century. Over the course of the past year the duo have photographed more than 60 sharply dressed individuals across the UK, documenting the life, style and attitude of the re-born and growing urban group. But far from being another street style project, multimedia installations and set pieces will be exposing the everyday details of the modern Rudeboy portrayed - from the music he listens to, and the briefcase he carries to his daily grooming routine. Speaking of which, if your own bounce needs a sharpen up, you'll be able to get a hair cut or beard trim from a top Rudeboy barber at the pop-up grooming station taking place within the space. Just book prior to attending.
Rating Breakdown
5 star:

1

4 star:

0

3 star:

1

2 star:

0

1 star:

0
I went to go see the Tattoo exhibit at Somerset house and enjoyed This soooo much more, inspiring portraits that made me want to clean out my wardrobe and think again, it was a Sartorial pleasure ! Rudeboy style is always a delight.
What is a rudeboy? Don't expect to find a definitive answer in this photography exhibition. Judging by the images on display, it's basically a smartly-dressed man with a hat. Now in its 'third wave' (the first being the 1960s and 1980s), the 'rudeboy' look is enjoying something of a revival. The inventive curation in this exhibition at Somerset House gives some great examples of well-dressed men (and the occasional woman) that fit the bill in the 21st century.
There isn't much more to it than that, but it's worth a look if you're in the area.
For more art in plain English, check out http://curatedlondon.co.uk