Juneau Projects: a beginner's guide
Everything you need to know about Birmingham's artful twosome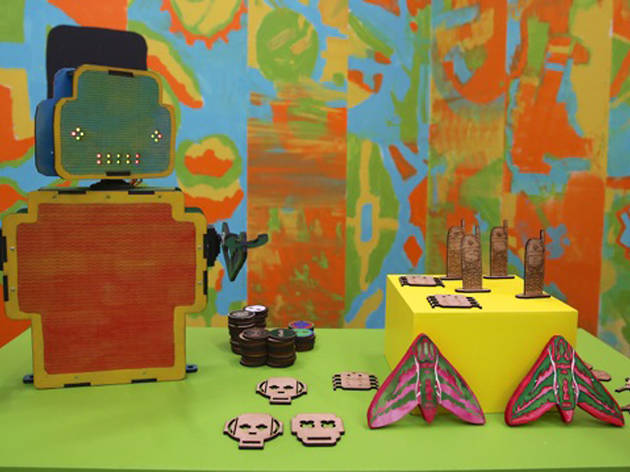 1/5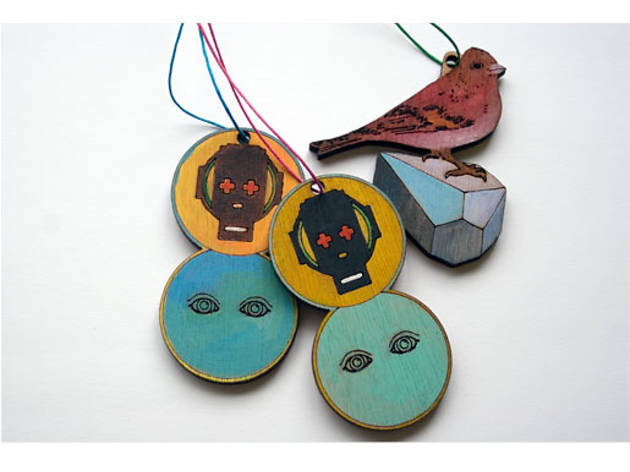 2/5
© Juneau Projects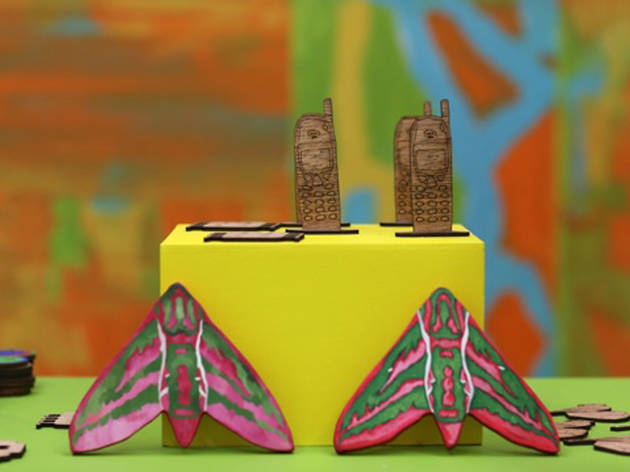 3/5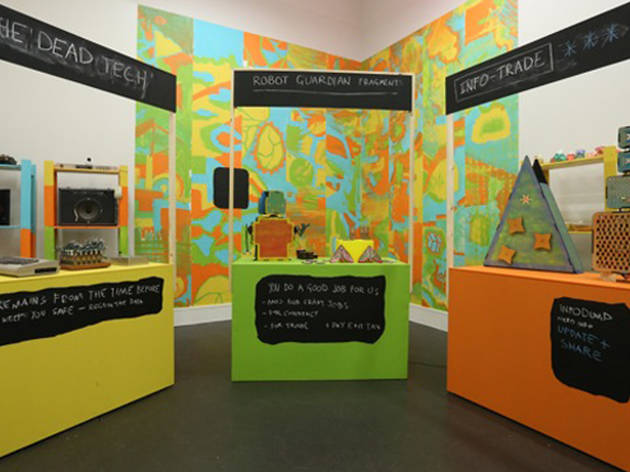 4/5
5/5
Juneau, like the city? Is the Alaskan art scene finally having a moment?
Alas not. Juneau Projects originates not in the chilly wilds of North America but in balmy Birmingham.

No way. Next you're going to tell me the 'Projects' is just some guy…
Actually, it's two guys, Ben Sadler (left) and Philip Duckworth (right). They've worked together since 2001, making projections, music, animations and installations that question the increasing speed of technological development and what that means for us humans. Their latest project is an immersive installation examining how a 'post-apocalyptic society' might work.

Immersive... Does that mean I'll have to do stuff, rather than knot my eyebrows from a distance?
Afraid so, grumpy guts. There will be things to make, things to trade. Essentially it's going to be a big marketplace – with lots of handpainted necklaces. Like Camden Market?
Not exactly. Robots will man the stalls. Their dialogue will be very basic so they can only answer the most simple questions.

More like a self-scan checkout?
Perhaps. But look out for 'Human Google', in which a 'revered member of the community' (played by a King's College professor) will answer questions in exchange for a necklace. The purpose of the project is to examine how information might be swapped in a post-internet age.

They're putting the art in barter, then.
Bravo! But they've also worked with King's College's departments of neuroscience, modern languages and midwifery, so you could come away with more than you bargained for.
Top art features
Our critics' pick of the must-see art exhibitions in town this season
Read more