Karen Knorr: BP Spotlight
1/7
'Belgravia', 1979-81
Tate. Presented by Tate Members 2013 and forming part of Eric and Louise Franck London Collection
2/7
'Belgravia', 1979-81
Tate. Presented by Tate Members 2013 and forming part of Eric and Louise Franck London Collection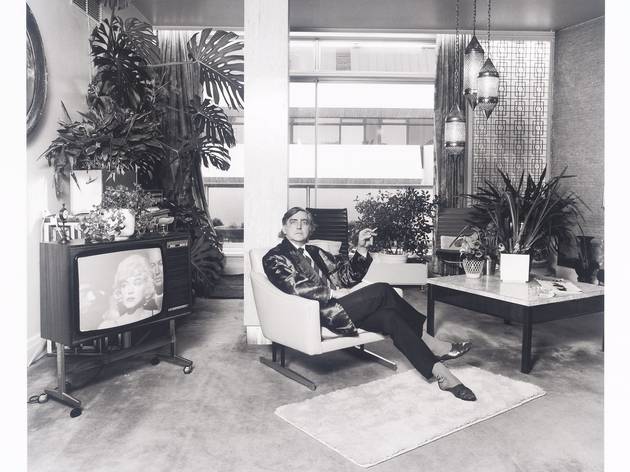 3/7
'Belgravia', 1979-81
Tate. Presented by Tate Members 2013 and forming part of Eric and Louise Franck London Collection
4/7
'Belgravia', 1979-81
Tate. Presented by Tate Members 2013 and forming part of Eric and Louise Franck London Collection
5/7
'Gentlemen', 1981-83
Tate. Presented by Tate Members 2013 and forming part of Eric and Louise Franck London Collection
6/7
'Gentlemen', 1981-83
Tate. Presented by Tate Members 2013 and forming part of Eric and Louise Franck London Collection
7/7
'Gentlemen', 1981-83
Tate. Presented by Tate Members 2013 and forming part of Eric and Louise Franck London Collection
Two photo series by Karen Knorr depict posh west Londoners in domestic settings and portraits of members at a gentlemen's club
The politics of representation was a hot topic in the 1970s and '80s. Culture wars were in full swing and identity (gender, race, class, you name it) was up for grabs. Photographer Karen Knorr must have thought just that when she set out to capture, in situ, London's upper classes at the height of the Thatcher era. The result is two photo series: 'Belgravia' (1979-81), domestic scenes depicting posh west Londoners, and 'Gentlemen' (1981-83), portraits of cocksure members gliding through gentlemen's clubs. Wilfully staged and lacking subtlety, Knorr's images summon up a latent vulgarity in what claims to be the height of good taste.
Accompanied by captions written by Knorr (composites of contemporary news, clubland literature and conversations with her subjects), each portrait is given further signification that sometimes feels like a one-note pisstake, though the texts are often humorous. In one shot a fur-swaddled woman huddles on an expensive-looking sofa: 'You couldn't get me to eat lentils even if you paid me £1 per lentil' reads the tagline. It's funny, and believable.
The then-emerging idea of lifestyle is explored, with social aspiration going both ways: a group of black-clad toffs stare intently out from a formal dining room: 'I am part of a group called the Dulcit Drones,' reads the caption. 'We are basically into Rebellion, into changing Youth today.'
Knorr intends for image and text to work together to create an undefined 'third meaning', but this is often too tightly steered, and further complicated by the fact that some of her subjects are her parents and their friends – raising the alarm of complicity: is it all an insider's joke?
A fourth meaning also emerges with this new display, seen through the haze of 30 years of political and social mobilisation – and the startling realisation that these characters still feel close to home.
Ananda Pellerin