Lee Miller: A Woman's War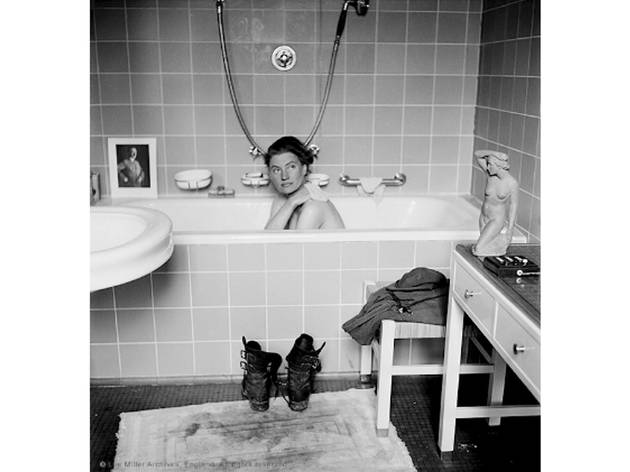 1/3
Lee Miller with David E. Scherman, 'Lee Miller in Hitler's bathtub, Hitler's apartment, Munich, Germany', 1945. © Lee Miller Archives, England 2015. All rights reserved.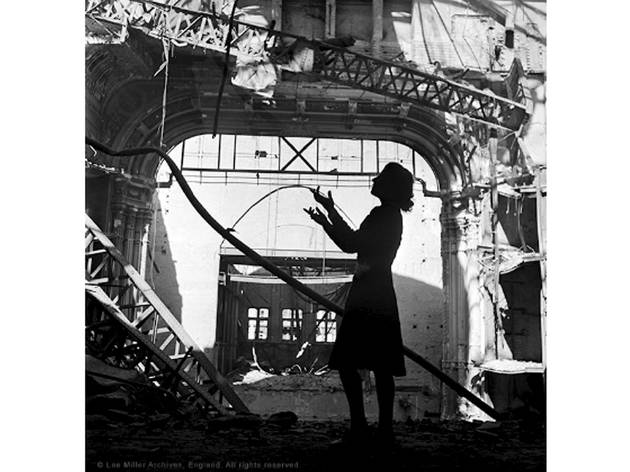 2/3
Lee Miller, 'Irmgard Seefried, Opera singer, singing an aria from 'Madame Butterfly', Vienna Opera House, Vienna, Austria', 1945. © Lee Miller Archives, England 2015. All rights reserved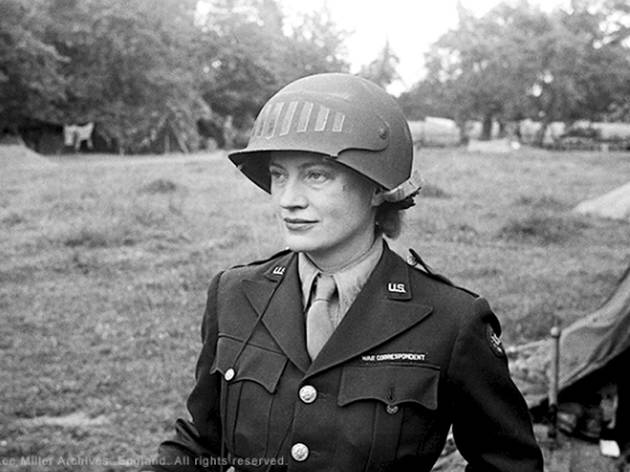 3/3
Unknown photographer, 'Lee Miller in steel helmet specially designed for using a camera, Normandy, France', 1944. © The Penrose Collection, England 2015. All rights reserved.
Time Out says
More than 150 images by the important photographer, taken before, during and immediately after WWII.
It wasn't until Lee Miller's death in 1977 that her son Anthony Penrose discovered the role his mother had played in documenting World War II. Forgotten in the attic was Miller's archive of negatives. A selection of her photographs exploring the role of women in the lead-up to, during and after World War II is exhibited in a remarkable display here. Don't expect a dry history lesson. Miller was quite the character and a wilful woman who is the perfect visual storyteller of the period.
Miller's rise to accomplished photojournalist begins with a very personal introduction. Intimate holiday snaps with a European art-world set including the surrealists Max Ernst and Leonora Carrington are hung next to vibrant portraits of Miller by Picasso and the British surrealist Roland Penrose (whom she later married). Miller's early career had been spent as a fashion model in New York, discovered by Condé Nast. You'll see fashion images from the era juxtaposed with her first experiments of the photographic techniques. In 1929 she travelled to Paris with the aim of becoming an apprentice to the photographer and painter Man Ray. She became his lover and muse, as well as collaborator. But it wasn't until the outbreak of World War II, when Miller was living with Penrose in Hampstead, that she could really put her talent to the test. British Vogue commissioned her to produce photo essays on the war effort like 'Fashion for Factories'. Although informed by the newly created Ministry of Information's propagandist agenda – yes it get rather Orwellian – she soon began to candidly capture the freedom and anxiety that came with women's new responsibility at home in Britain while men were off fighting.
The latter part of the show focuses on her time spent with the US army's 83rd Infantry Division, one of only four accredited female photographers. Here, away from the orchestrated setting of a studio, Miller comes into her own. The harsh realities of war resonate – from destroyed cityscapes to intense moments at makeshift hospitals. Liberation celebrations are contrasted with shots of displaced families of Germans and shamed collaborators whose heads have been shaved. One of the most striking images is of Miller in Hitler's bath staged by herself and Jewish photographer David Scherman, who had helped her get accreditation as an official US war correspondent. Taken on the same day as Hitler took his own life, it's a provocative dig at the Nazi führer as dirt from a liberated yet devastated Dachau concentration camp has been trampled into the bath mat. Eloquent, stunning and upsetting, these black-and-white photographs are frank and honest observations of the dramatic transformation of conflict.
This show is as much a biography of Miller as it is the women she commemorates and condemns. It addresses her surrealist creativity, her pursuit for equality, her contempt of Germans, her inner turmoil and the enduring impact of the war.
Details