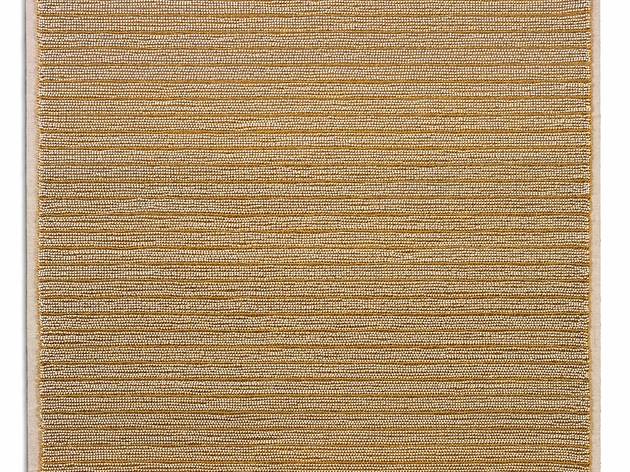 Since the mid-90s, everything about Liza Lou's work has fluxed around one unchangeable aspect: tiny beads, which cover her surfaces whether she's presenting a barbed wire-trimmed cage, a pack of Budweiser bottles, a full-scale kitchen or, as here, suave minimalist canvases. If it's tempting to compare this calculated diversifying to the workings of consumer capitalism, it's also hard to deny the undulating attractions of the New Yorker's newest work.
These 20 canvases are built on austere grids, rows of verticals and stacks of horizontals, primarily in off-whites and metal shades and mostly made from microscopic glass beads affixed to canvas. A wonky framework of densely packed golden globules recalls Alberto Burri's stitched burlap works but shimmers expensively; another work suggests compacted layers of white sediment streaked with blue.
A few exceptions to these wrap stretchers loosely in metallic mesh, like abstracted couture, but mostly we get different historical styles of unitary construction rendered in haberdashery, and Agnes Martin's ghost looms particularly large.
Meanwhile, an upstairs suite of five big, near-identical, honey-coloured abstractions rides on faint, quaveringly uneven verticals of stitched strips of beads, and harmonises delicacy, austerity, warmth – and time and chance, since Lou insisted on the preservation of those fine patinas of dirt that the micro-baubles accrued in being hand-stitched. Slow and lovely, recalling nobody, it's this particular glass bead game's clear winner.