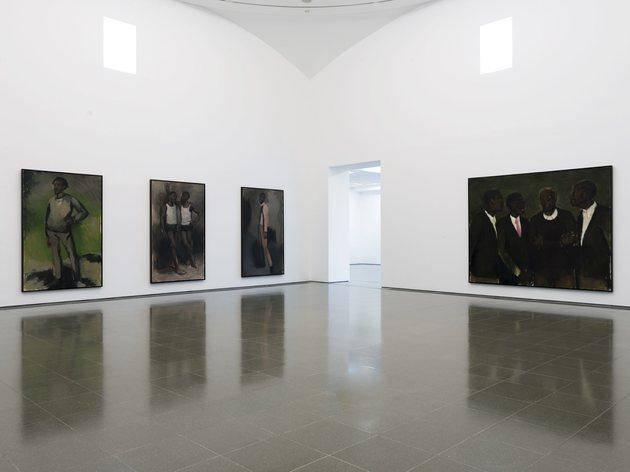 1/10
Lynette Yiadom-Boakye, installation view of Verses After Dusk at Serpentine Gallery. Photo:© readsreads.info 2015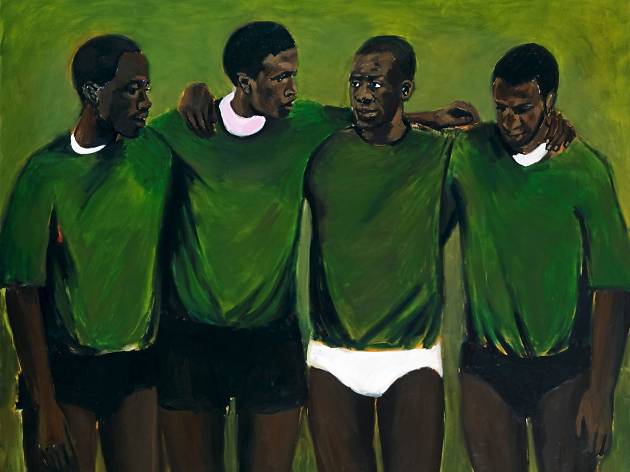 2/10
Lynette Yiadom-Boakye, 'Complication', 2013. Courtesy Corvi Mora and Jack Shainman Gallery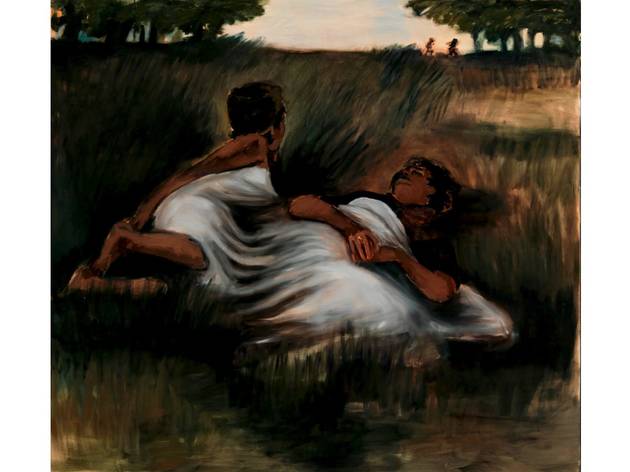 3/10
Lynette Yiadom-Boakye, 'Womanology 3', 2012. Courtesy of Corvi-Mora, London and Jack Shainman Gallery, New York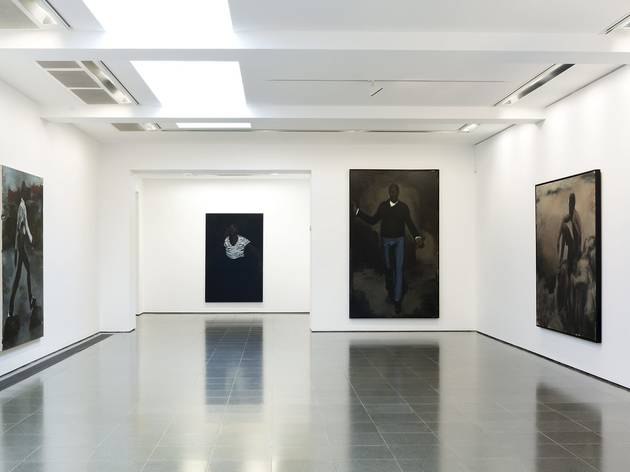 4/10
Lynette Yiadom-Boakye, installation view of Verses After Dusk at Serpentine Gallery. Photo:© readsreads.info 2015
5/10
Lynette Yiadom-Boakye, 'Curses', 2011. Courtesy of Corvi-Mora, London and Jack Shainman Gallery, New York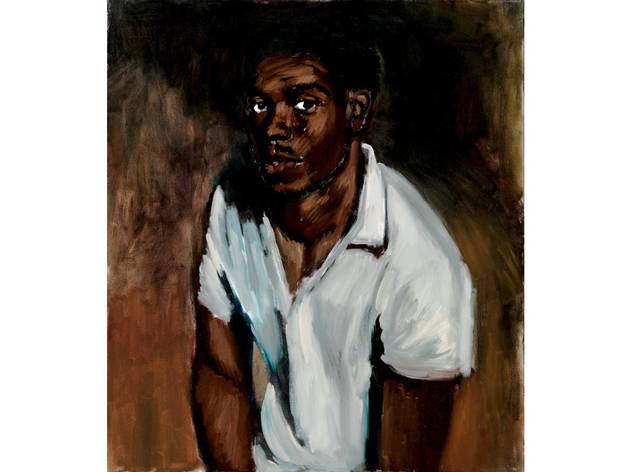 6/10
Lynette Yiadom-Boakye, 'No Pleasure From Machinery', 2013. Courtesy Corvi-Mora, London and Jack Shainman Gallery, New York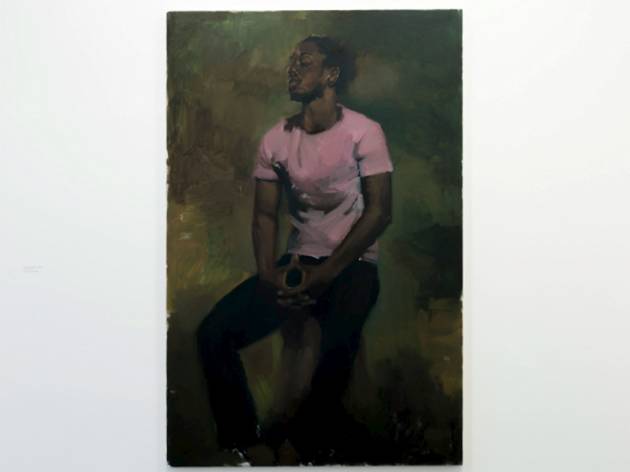 7/10
Lynette Yiadom-Boakye, 'Coterie of Questions', 2015. Courtesy of Corvi-Mora, London and Jack Shainman Gallery, New York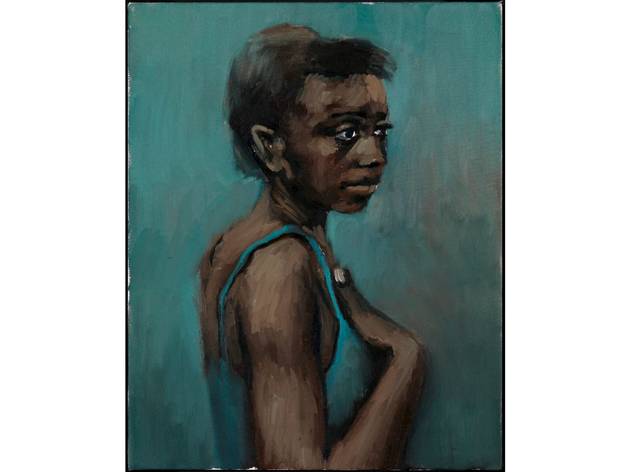 8/10
Lynette Yiadom-Boakye, 'No Place For Nature', 2011. Courtesy of Corvi-Mora, London and Jack Shainman Gallery, New York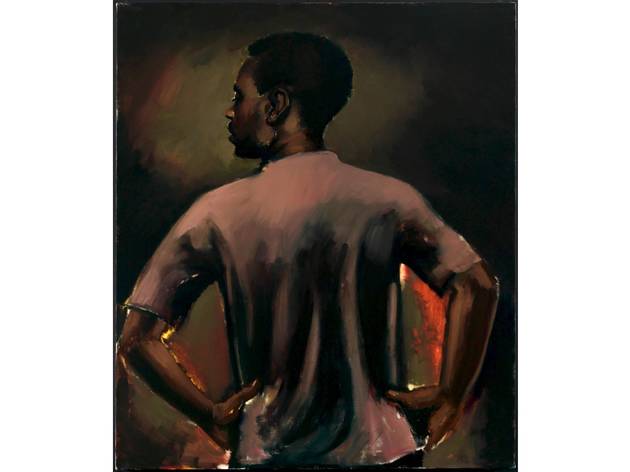 9/10
Lynette Yiadom-Boakye, 'Some Distance From Now', 2013. Courtesy of Corvi-Mora, London and Jack Shainman Gallery, New York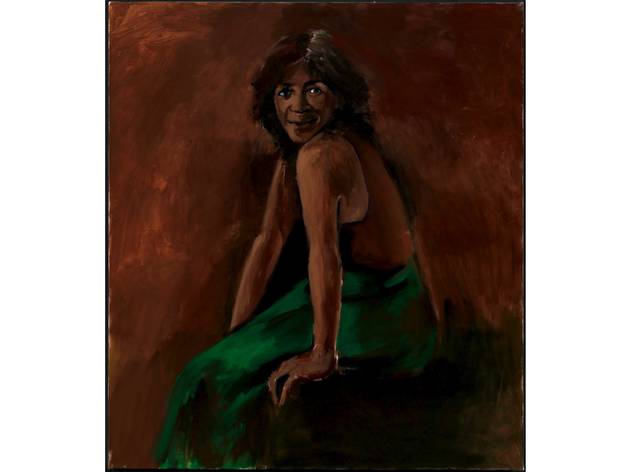 10/10
Lynette Yiadom-Boakye, 'Rose Nether Poetry', 2012. Courtesy of Corvi-Mora, London and Jack Shainman Gallery, New York
Lynette Yiadom-Boakye's paintings are perfectly pleasant, rather traditional things – portraits of men and women, alone or in groups, usually simply sitting or standing. This London painter's style is quick, loose, deftly sketchy. There are obvious nods to impressionism; and also perhaps to someone like Gainsborough, in the way her dark, mottled backgrounds are left undefined. Hints of surroundings are just enough to stage her figures – most of whom she either invents or derives from photographs. You get the sense of painting as a kind of fabricated, constructed space, of figures somehow drawn from history yet also abstracted from it – untethered and unidentifiable.
All of which, of course, is to ignore most obvious aspect of her work, the salient feature that's propelled her to the forefront of British painting (earning her a 2013 Turner Prize nomination along the way) – which is that everyone she depicts is black. As such, her work becomes a kind of comment on how black subjects have been marginalised and stereotyped within art history – presented either as curiosities or as personifications of their race. In Yiadom-Boakye's work, though, they're just everyday, normal people. The fact that all of them happen to be black is no more significant than when a white Old Master spent a career painting only caucasians.
That such colour-neutrality is, in reality, impossible, is what makes her work potentially tricky and interesting. Some pieces address how blackness gets viewed as a sort of display – portraits of people dancing, or a man holding an exotic parrot. Other paintings treat skin colour in more formal terms – receding into the background or contrasting against bright clothing. Yet too often it feels as if her work simply seeks to illustrate a point – indeed, the same point, over and over – especially in her more detailed, scene-like paintings and her smaller, most recent etchings, where the images are much less alluring and the black figures become merely part of her signature style.
Gabriel Coxhead