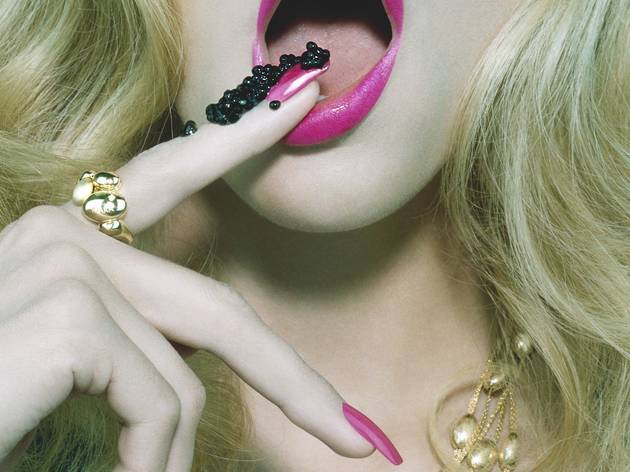 1/4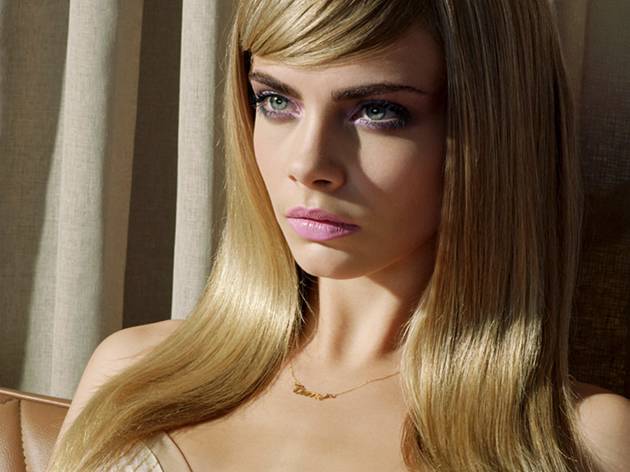 2/4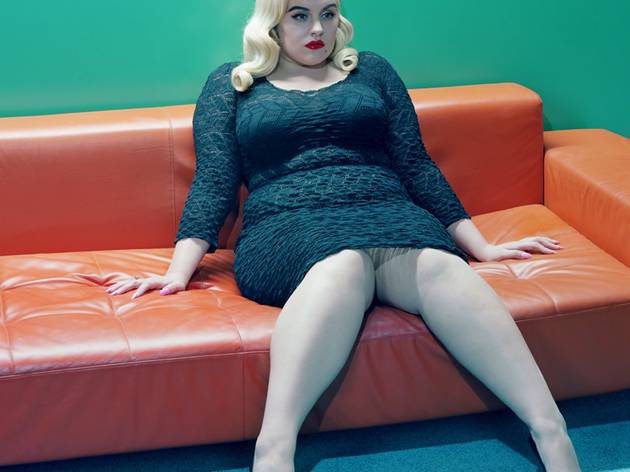 3/4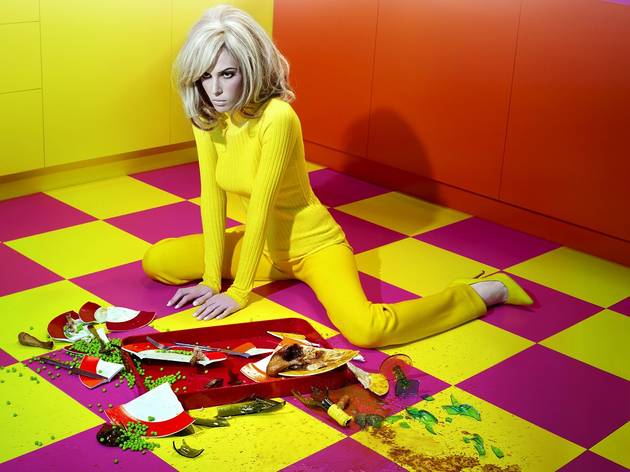 4/4
Lurid colour, cinematic compositions and absurdly over-airbrushed models give Miles Aldridges' photography an eerily glamorous feel. The London-born designer studied illustration at Central St Martins before turning to fashion photographer in the mid-90s. Now based in New York, Aldridge has had work published in top publications across the globe from Italian Vogue to American Vogue via Numéro. His influences include film director David Lynch, fashion photographer Richard Avedon and his father, Alan Aldridge, the illustrator famous for his psychedelic Beatles album covers. This is largest retrospective of Aldridge's work, to coincide with the publication of an eponymous book, published by Rizzoli. Expect retinal-piercing large-scale photographic prints including previously unpublished work alongside drawings, drawings, polaroids and magazines.
Book tickets now!
Also see Aldridge's solo show at Brancolini Grimaldi
Average User Rating
3.7 / 5
Rating Breakdown
5 star:

0

4 star:

2

3 star:

1

2 star:

0

1 star:

0
Miles's parents separated during her childhood, in a divorce troubled that marked their lives forever. Father, Miles took the bold represented in your photographs, through vibrant colors. The mother, the strength and the housework, which are portrayed as in your photos. Two women shopping, a mother with a baby in her arms, a fried egg, a bottle of ketchup starting at the feet of some black pumps, all in strong tones, transversal to all his work. Death is also very present in his work, as in editorials or Chromo Thriller King of Death. The woman is always marked by strong colors makeup, especially lipstick. Mostly extravagant and always impeccably dressed. Too bad the exposition is so small. We would definitely like to see more pictures.
In stark contrast to Blumenfeld Studio's fashion portraiture (also at Somerset House), this retrospective of Miles Aldridge's work shows how far the genre has progressed since its 1950s origins. The high-gloss, high-camp, high-drama imagery has the colour saturation, hue and contrast turned up to maximum. Remarkably, these dream-like images are more the product of dogmatic art direction and caked-on make-up than special effects in post-production; a display of Polaroids shows how faithful the finished prints are to the originals. Aldridge cites the domestic drudgery endured by his mother as a significant influence on his work. This manifests in the glassy-eyed introspection common to many of his models. The candy-coloured backdrops and glamorous sets heighten the sense that all is not right in the world of his subjects. The effect is at once striking, exciting and deeply chilling. For more from me, check out www.curatedlondon.co.uk | @CuratedLondon
great picture very strong colours i love it!!