Heads up! We're working hard to be accurate – but these are unusual times, so please always check before heading out.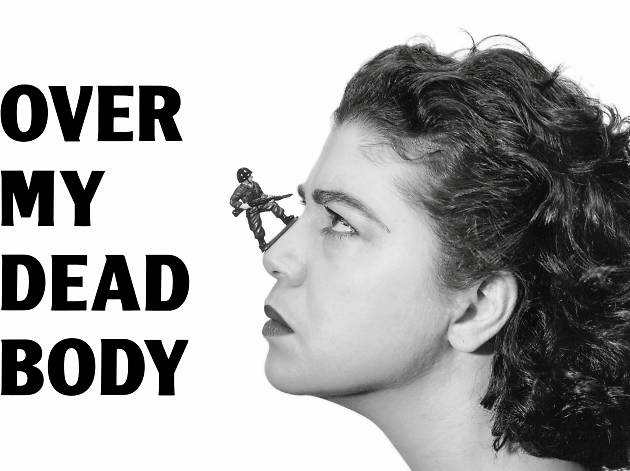 Mona Hatoum: 'The more people can relate to the stuff, the happier I am'
The artist discusses some of the stand-out works in her huge Tate Modern retrospective
In 1975, Mona Hatoum, born in Beirut to a Palestinian family, visited London as a 23-year-old tourist, only to become stranded here indefinitely when civil war broke out back home in Lebanon. A sense of rootlessness and the quest for a home familiar from myth, legend and the movies still courses through her work to this day.
That's not the only thing which courses through Hatoum's art. She's known for wiring metal furniture and objects – cots, chairs, colanders – up to the mains, so that things which ought to provide comfort become potentially lethal. Easy viewing her art isn't. Yet there's a dose of surrealism to what Hatoum does. Humour, too, as in the ballsy billboard self-portrait 'Over My Dead Body' (1988, pictured above) in which she eyeballs a toy paratrooper perched on her nose. 'The more people can relate to the stuff, the happier I am,' she says.
Here's what she had to say about some of the key works in her new Tate Modern retrospective.
Mona Hatoum: six must-see works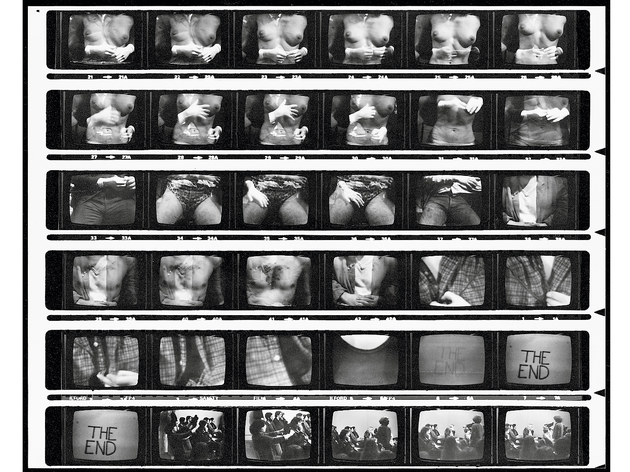 © Mona Hatoum
'Don't smile, you're on camera!', 1980
'For this performance, people were sitting in the audience and I would scan their bodies with a close-up video camera. I was then mixing their images with naked bodies, pretending that I could see through their clothes, like an x-ray vision. They would then see themselves on the monitor. People would sometimes say: "why are you doing this to me? Why are you invading my privacy?" It was daring. When I did it at the ICA a few people got up and left. It's very confrontational because they came to see a performance and then suddenly they are the performers.'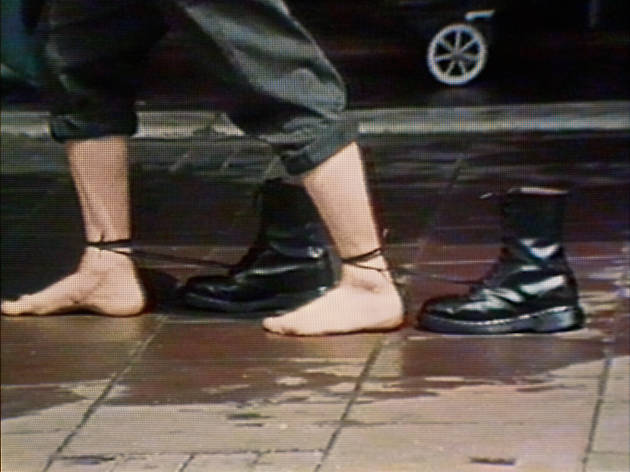 © Mona Hatoum
'This performance took place in Brixton. The boots were the boots of the state - a reference to the police but also to skinheads - and of course Brixton had had the riots, so I was referring to being followed by the police and of course the vulnerability of being barefoot and being followed by the big male boots. I was doing it all in a visual and symbolic way. Not shouting a message. It's always been a visual thing for me.'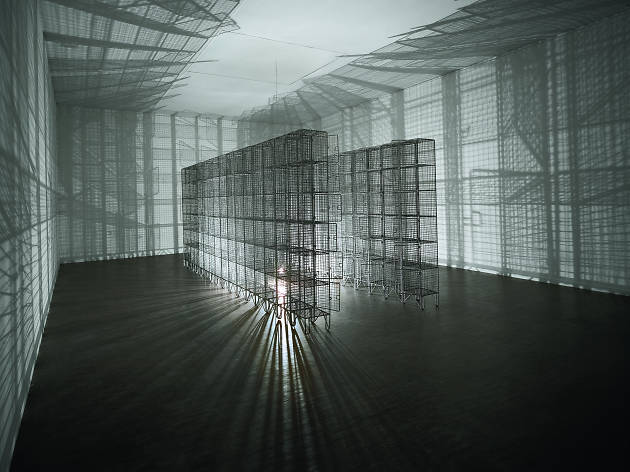 © Mona Hatoum
'These are standard lockers for schools or factories. Immediately they made me think of architecture but also animal cages. So I thought of creating this environment which looks like the kind of regimented and very functional architecture, made to house people en masse. The light itself is moving so it feels like a search light. These are rigid grids but the moving shadows make them very fluid. There's something quite beautiful and poetic about seeing the perspective changing. But for me the light is almost like a prison light, something that could permeate everything, and control it.'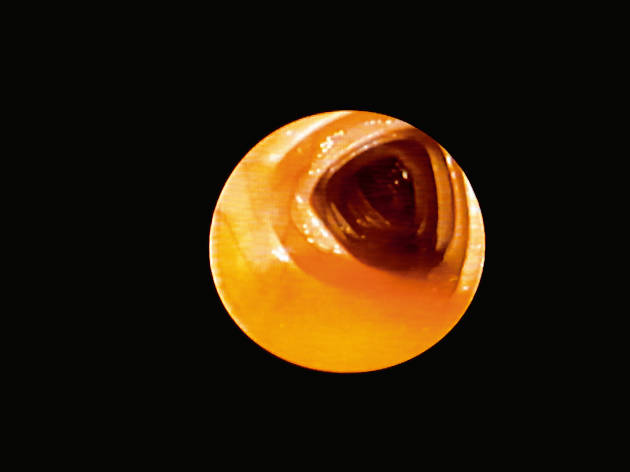 © Mona Hatoum
'One of the first things that struck me when I arrived in London in 1975 was how many surveillance cameras there were. It was like walking through some Orwellian place. "Corps étranger" [in which the artist's body is probed with medical imaging cameras] is a demonstration of an extreme of that. No part of the body remains unwatched.'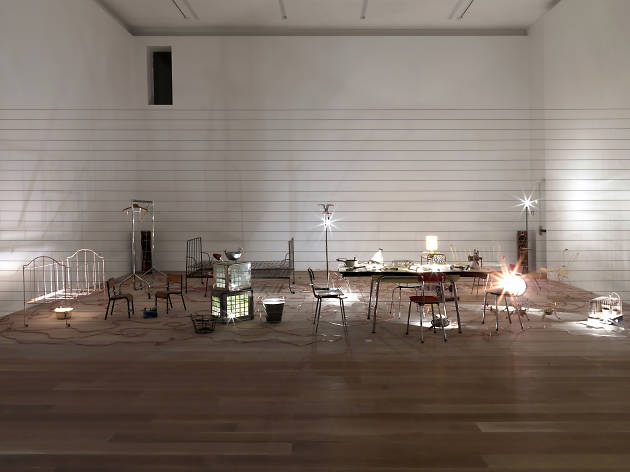 © Mona Hatoum
'Most of this furniture is from the 1950s, from when I was growing up. It had to be something that I related to. There's a fence of wires. What I like is that people are too nervous to even get to the fence because they think it's electrified as well. In the same instance you can have the positive and negative, the attractive, the repulsive, the scary, the seductive, all these things can happen in one moment.'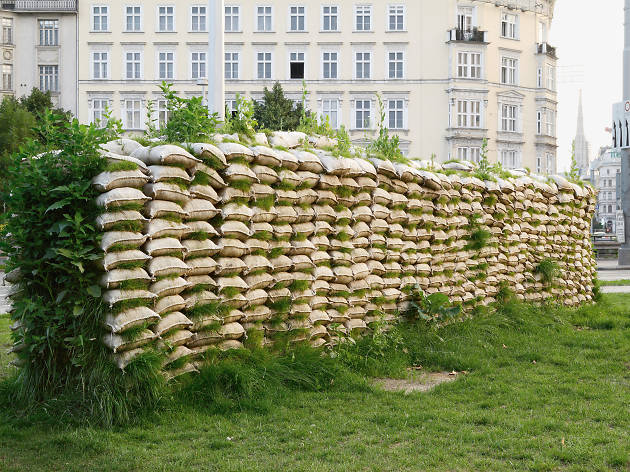 © Mona Hatoum. Photo: Stephan Wyckoff
'Jardin Suspendu', 2008-10
'This piece is called "Hanging garden". It's a structure of sandbags with grass growing out of them. It's a comment on the fact that these are supposed to temporary war structures. But they've stayed around so long, at least they do in the Middle East, that they become part of the landscape and life starts growing from them. So, it's kind of a hopeful, poetic piece with life sprouting out of this most inhospitable environment.'