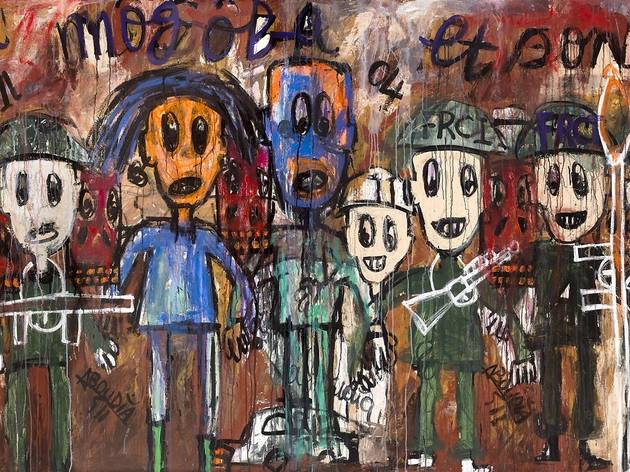 1/11
'Djoly du Mogoba' 2011
© the artist/Saatchi Gallery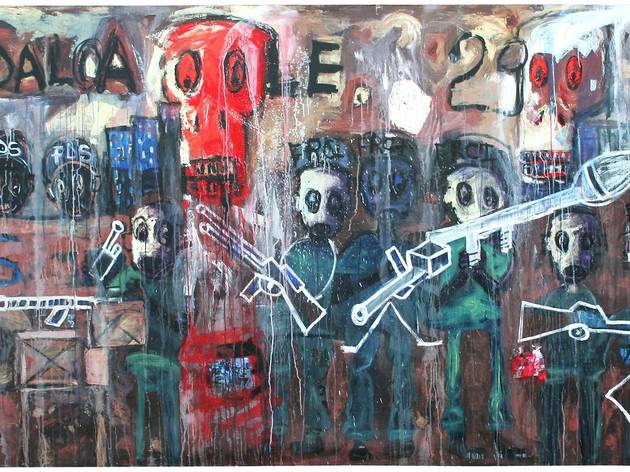 2/11
'Daloa 29', 2011
© the artist/Saatchi Gallery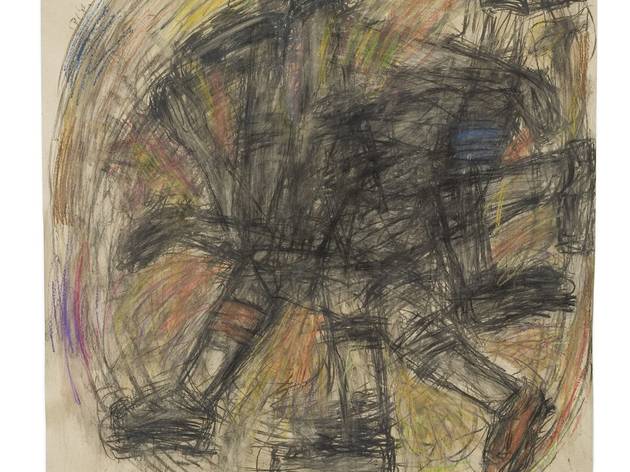 3/11
'Diskiology II', 2010
© the artist/Saatchi Gallery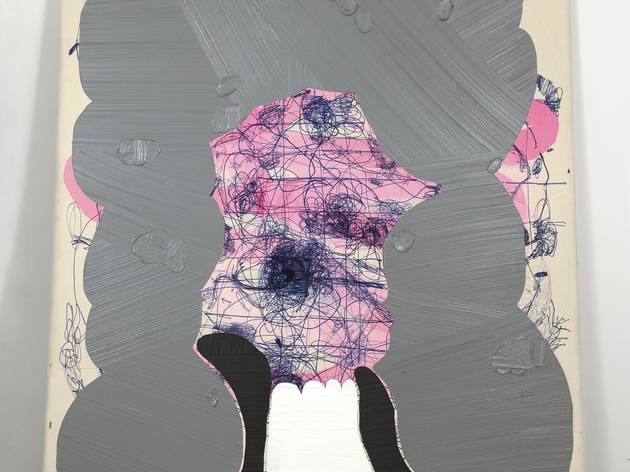 4/11
'Samuel Bernard', 2010
© the artist/Saatchi Gallery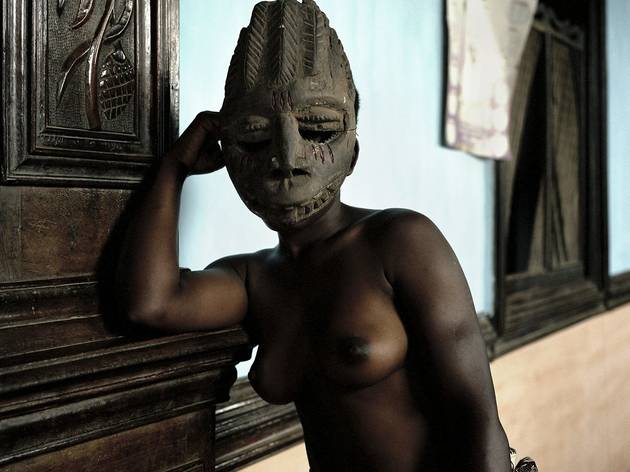 5/11
'Untitled (Demoiselles de Porto Novo series)' 2012
© the artist/Saatchi Gallery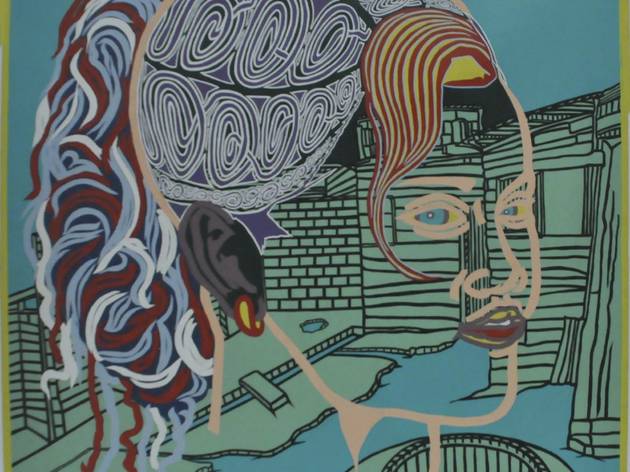 6/11
'Madame Trottoir', 2009
© the artist/Saatchi Gallery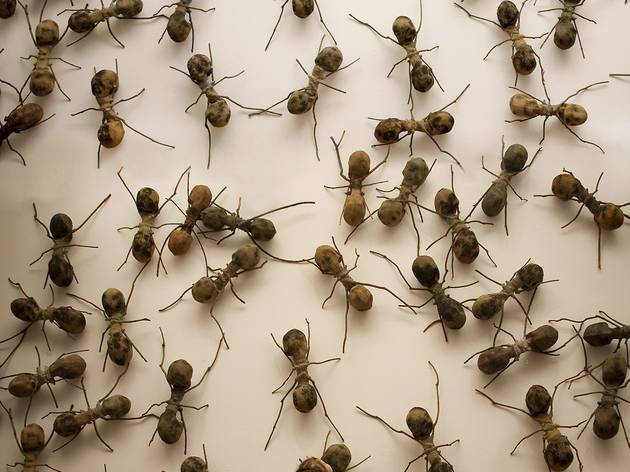 7/11
'Casa Tomada' 2013
© the artist/Saatchi Gallery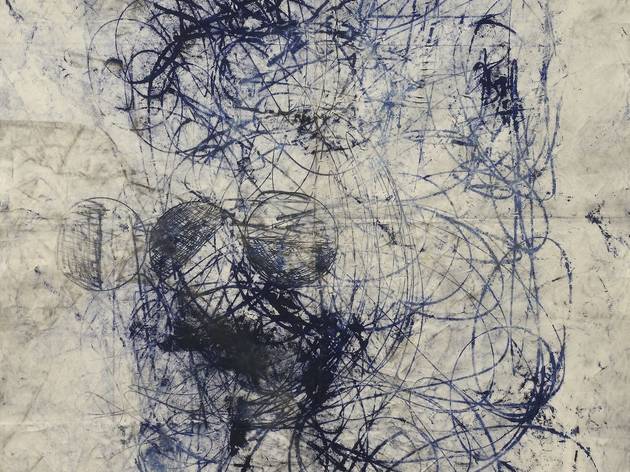 8/11
'Untitled' 2011
© the artist/Saatchi Gallery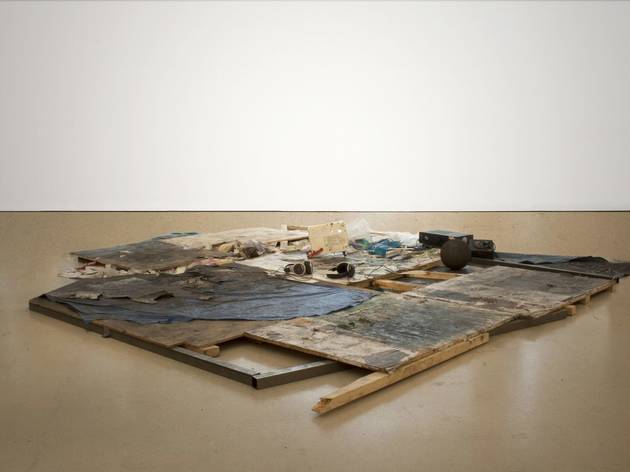 9/11
'I'd take you there but it doesn 't exist anymore' 2010-11
© the artist/Saatchi Gallery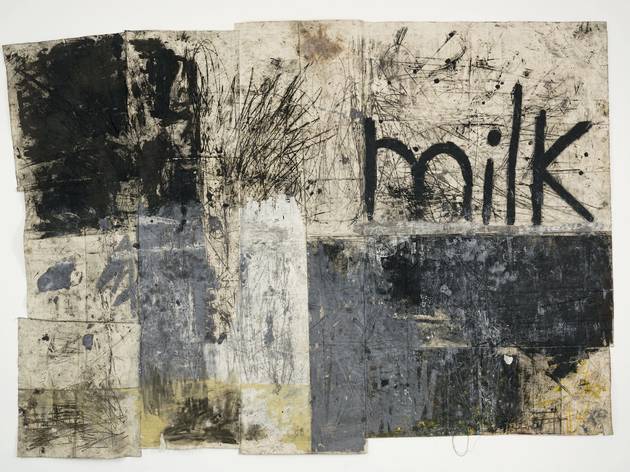 10/11
'Dark Americano', 2012
© the artist/Saatchi Gallery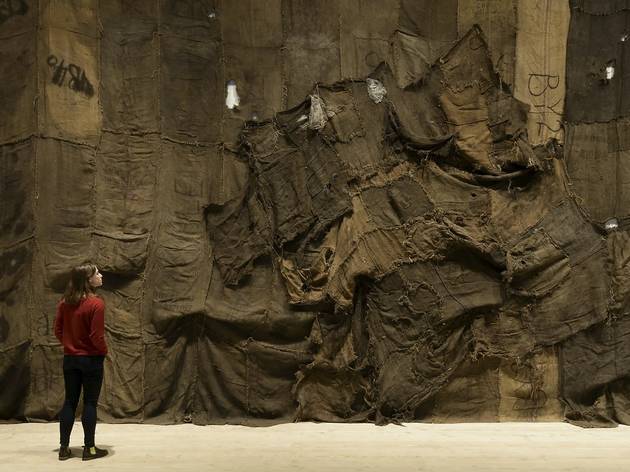 11/11
'Untitled', 2013
© the artist/Saatchi Gallery. Photo: © Sam Drake, 2014
Charles Saatchi - early patron of Damien Hirst and the YBA's - is at it again nurturing fresh talent. This time he's turned his sights towards Africa and Latin America, to find stunning colourful paintings by Boris Nzebo and creepy-crawly sculptures by Rafael Gómezbarros.
Rating Breakdown
5 star:

0

4 star:

3

3 star:

0

2 star:

0

1 star:

0
The first room at Pangaea is so blindingly fresh and exciting as to make it hard for the rest to compete. Rafael Gómezbarros' Casa Tomada ('house taken over') sees a colony of giant ants invading the gallery space, marching across the walls and ceiling. They're already a bit sinister before you read the guide and realise the artist has fashioned the bodies from casts of human skulls.
While nothing else quite compares, there are plenty of other excellent pieces in the show. Mário Macilau's powerful images of poverty and hardship are striking in their beauty and simplicity. Vincent Michea's stylised graphic paintings, drawing on Roy Lichtenstein for influence, show Dakar's glamorous past. And Boris Nzebo's multi-layered collages distill the colour and dynamism of West African urban life into pictorial form.
It's not all great. Oscar Murillo's collage of found objects probably looks very much as it did when he first found the component parts (a pile of rubbish). Similarly, Christian Rosa's mixed-media pieces are pretty tedious. But the good definitely outweighs the bad, and some of it is very good indeed.
For more art in plain English, check out http://www.curatedlondon.co.uk