Royal Academy Summer Exhibition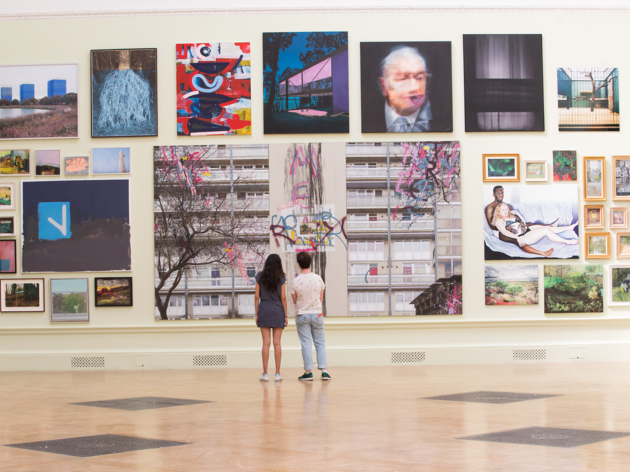 Time Out says
The world's largest open-submission exhibition.
The year is 1769: James Cook lands in Tahiti, Napoleon Bonaparte is born in France and, in London, the newly-founded Royal Academy of Arts invites 'artists of merit' to submit paintings to its first annual open exhibition. If you've seen Timothy Spall's 'Mr Turner' pimp his seascape to piss off John Constable in Mike Leigh's 2014 film, you'll have a sense of how lively this monster of a show has been over the centuries. These days you're unlikely to witness fisticuffs over the framed prints but a spirit of competition still wafts through the oldest open-submission show in the world, now in its 249th year.
Bit late for the Summer Exhibition, isn't it? Yes, but calling the Royal Academy's annual open-submission mega-show the 'Autumn Exhibition' just doesn't have the same ring to it. So it's the same thing we get every summer – floor-to-ceiling art by greats and unknowns alike, plus all those little stickers on the walls – only a few months later thanks to the year that is 2020. This year it's coordinated by artistic duo Jane and Louise Wilson RA and includes new works by Tracey Emin, Rebecca Horn, Anselm Kiefer, Julian Schnabel, Gillian Wearing and Ai Weiwei.
Details