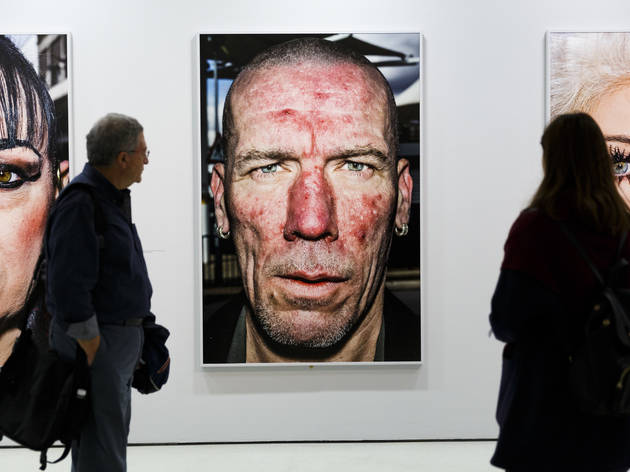 1/16
© Tristan Fewings/Getty Images
2/16
Henri Cartier-Bresson: 'Coronation of King George VI, Trafalgar Square, London, 12 May', 1937. © Henri Cartier-Bresson/Magnum Photos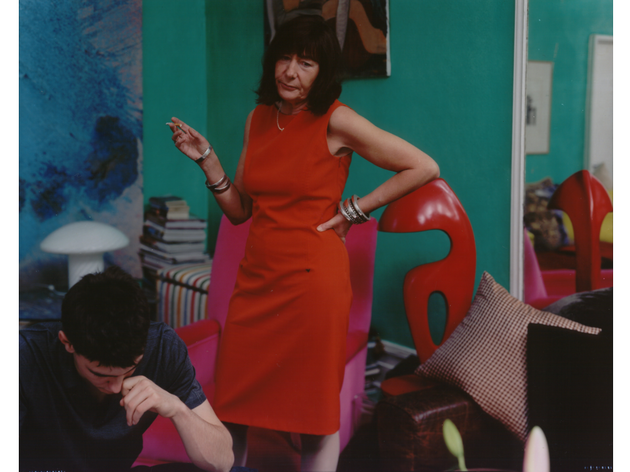 3/16
Tina Barney: 'The Red Sheath', 2001. © Tina Barney, Courtesy of Paul Kasmin Gallery
4/16
Candida Höfer: 'Liverpool IX', 1968. © Candida Höfer, Köln; VG Bild-Kunst, Bonn 2015
5/16
Akihiko Okamura: 'Northern Ireland', 1970s. © Akihiko Okamura / Courtesy of the Estate of Akihiko Okamura, Hakodate, Japan
6/16
Akihiko Okamura: 'Northern Ireland', 1970s. © Akihiko Okamura / Courtesy of the Estate of Akihiko Okamura, Hakodate, Japan
7/16
Edith Tudor-Hart: 'Gee Street, Finsbury, London, c1936. © Edith Tudor-Hart / National Galleries of Scotland
8/16
Edith Tudor-Hart: 'Kensal House, London', c1938. © Edith Tudor-Hart / National Galleries of Scotland
9/16
Cas Oorthuys: 'London', 1953. © Cas Oorthuys/Nederlands Fotomuseum
10/16
Hans van der Meer: 'Mytholmroyd, England', 2004. © Hans van der Meer/Courtesy of the Artist
11/16
Tristan Fewings
LONDON, ENGLAND - MARCH 15: Visitors attend the press view of Strange and Familiar: Britain as Revealed by International Photographers, curated by Martin Parr, 16 march - 19 June 2016 at Barbican Centre on March 15, 2016 in London, England. (Photo by Tristan Fewings/Getty Images for the Barbican Art Gallery)
12/16
© Tristan Fewings/ Getty Images
13/16
© Tristan Fewings/Getty Images
14/16
© Tristan Fewings/Getty Images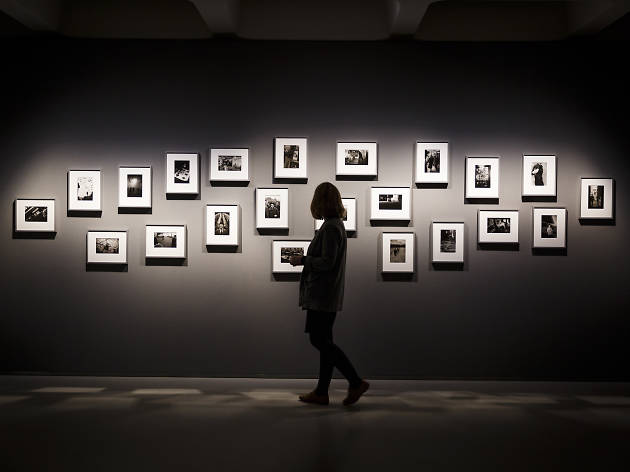 15/16
© Tristan Fewings/Getty Images
16/16
Sergio Larrain: 'London. Baker Street underground station' 1958-1959. © Sergio Larrain/Magnum Photos
This is an exhibition for anyone who has ever queued for a bus, stared longingly into a cake shop window, blown bubbles just for the fun of it, picknicked in the car in the rain, been in love, worn a hat, walked down a high street… If you don't recognise yourself in that list, or in the photographs in this show, then I'm calling you out, you droid. Selecting 23 photographers from overseas who have come to these shores armed with rampant curiosity and a killer eye for a great shot, ace photographer Martin Parr has put together one of the most involving and moving exhibitions of the year. It's chock full of photography legends – 'eye of the century' Henri Cartier-Bresson, the staggeringly compassionate Robert Frank – and charts the rise of the medium from the 1930s to now.
But, from the off, it's about the man and woman on the street, about us. It's remarkable how few famous, or even named, people appear. Cartier-Bresson first came to this country to photograph the coronation of George VI (our current queen's stuttering papa) in 1937 but, mindful of the communist leanings of the magazine he was working for at the time, turned his back on the pomp to photograph the throng. Throughout, the only clues as to these forgotten lives are in titles such as 'Headwaiter' (by Evelyn Hofer) or 'Homeless' (Gian Butturini). Filling in the blanks is part of this show's joy.
Parr's hands may be all over this selection, and you can immediately see what the master of revealing, offbeat moments enjoys about, say, the pore-deep scrutiny of Bruce Gilden's shockingly real street portraits. But Parr's curatorial grip is relaxed. He coaxes meanings and brings out surprising moments of pathos and poetry. Sure, there are clichés – bowler hatted City gents pacing the smoggy streets, Minis and mini skirts. But this is also a serious document about our changing culture. The images get bigger and more colourful as photography becomes an artform in its own right. But the show is best on a small scale, shot from the top deck of a speeding bus,from a mouse's perspective on an Underground platform, from the hip and from the heart.
Average User Rating
4.1 / 5
Rating Breakdown
5 star:

4

4 star:

17

3 star:

1

2 star:

0

1 star:

0
Loved the pizzette and then the fried fish or fritto misto. Good wine and great prices. Service was cordial and attentive and the atmosphere was great for a Monday night.
It is odd to experience how other see London and Londoners, through a lense. Familiar and strange at the same time, indeed. The quality of the photographs is excellent and the keen eye of Martin Parr allows to see a very specific interpretation of London. Probably not the London you and I have experienced, but real none the less.
Comprehensive photo survey. Takes around 2 hours to fully appreciate. Many well known name photographers plus a few lesser known. What was just photography back then, now classified as street photography now. Good overview for all students of photography.
I was lucky enough to go see this last night and thought it was incredible, especially Bruce Gilden's portraits which were both beautiful and shocking. I found this part of the exhibition the most interesting - you can paint your own picture of each person. Bruce Gilden also published a book called the 'Examination of Middlesex' giving the reader a peek into the mundane, beautiful and sad which is totally worth a look.

Allow plenty time to appreciate this major photography show. I especially loved the galleries upstairs, which are like a birds eye view of twentieth century street life, via archive photography from the likes of Henri Cartier-Bresson, and other eminent visitors with a camera.