'Tate Sensorium' at Tate Britain: an introduction
Forget just looking at pictures – 'Tate Sensorium' at Tate Britain wants you to touch, smell, hear, even taste the art. The team behind it, Flying Object, explain all
What might a painting by legendary Soho soak Francis Bacon taste of? Champagne? Fag ash? The gutter? According to creative agency Flying Object, the answer is chocolate. You'll be able to scoff some while enjoying Bacon's 'Figure in a Landscape' (1945) as part of 'Tate Sensorium', a month-long multisensory display at Tate Britain which opens this week.
Flying Object (beards, specs, based in Clerkenwell) won the IK Prize, an annual award for an idea that uses new technology to help visitors engage with British art in the collection. Over the past six months, they've worked with perfumiers, an audio engineer, a chocolatier and a team of scientists to build installations around four of the Tate's twentieth-century masterpieces.
The aim is to trigger responses while learning about how we understand the world. In addition to the taste of Bacon, you'll experience the sensation of sound bouncing off your skin while admiring a spray painting by John Latham, smell a trio of scents while looking at a wry Richard Hamilton collage and get an earful of percussion while taking in a cubism-inspired canvas by David Bomberg. And it doesn't end there. You'll also have the opportunity to track your responses by wearing a biometric wristband that monitors how much each experience makes you sweat, revealing how calm or excited you are. Tom Pursey, Peter Law and Tim Partridge from Flying Object talk us through their ideas for what has to be the most stimulating show in town.
'Tate Sensorium' is at Tate Britain from Wednesday August 26 - Sunday September 20 2015.
Flying Object explain 'Tate Sensorium'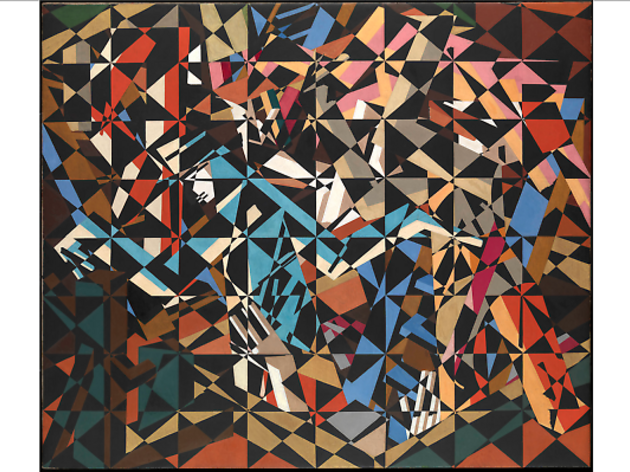 © Tate
'In the Hold', 1913-'14, by David Bomberg

'Audio specialist Nick Ryan has taken colour and shape as his starting points here. He built an instrument – the shapes of the painting turned into Perspex, played as percussion. It's this you hear when you first walk in. But once you're past that, you hear the sounds of a ship's hold: the subject matter of the painting. Just as Bomberg applied abstraction to a subject, visitors will walk through abstraction to reach the subject.'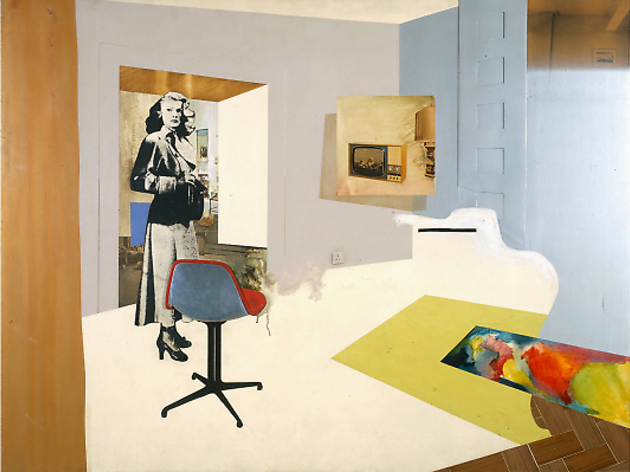 © Tate/The Estate of Richard Hamilton
'Interior II', 1964, by Richard Hamilton

'For this painting we worked with scent designer Odette Toilette. The character in the painting is from a 1949 film ['Shockproof', directed by Douglas Sirk], so Odette looked at recreating how she might smell – focusing on her hair and hairspray, which is referenced throughout the film. Hamilton was interested in brands, and a sense of the "home", so a second scent recreates furniture polish. The final scent is about the creative process – think glue, holding the collaged image together.'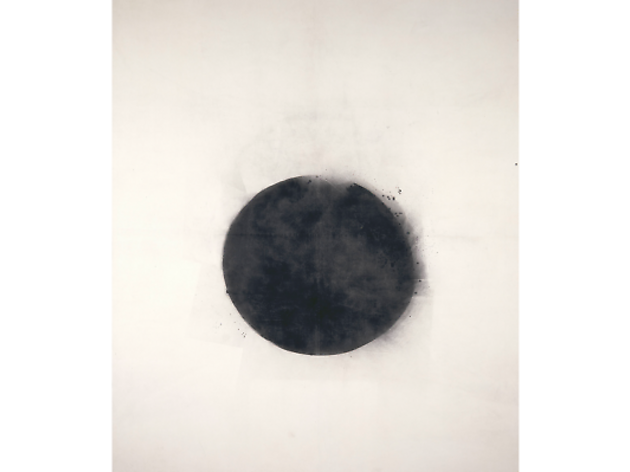 © Tate
'Full Stop', 1961, by John Latham

'The main sense for this painting is touch. We use an Ultrahaptics machine which creates touch sensations in mid-air through ultrasound. A team at the University of Sussex, led by Marianna Obrist and Damien Ablart, programmed the device to reflect the painting. The patterns give a sense of roundness, as well as scale - the painting is huge, but named after something very small. Then you feel a pattern inspired by Latham's use of spray paint: imagine touching droplets.'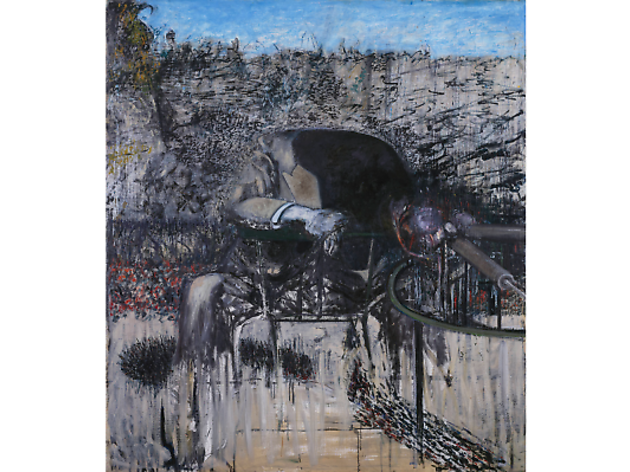 © Tate
'Figure in a Landscape', 1945, by Francis Bacon

'The Bacon experience is based on taste. Chocolatier Paul A Young's flavours are inspired by the artwork's dark and white tones and the Second World War-era of its creation; yet there's also a blue sky and the hint of flowers. Imagine charcoal, sea salt, smoky lapsang souchong tea– but also burnt orange and, of course, chocolate. The most unusual element is the texture: dry and almost like soil, it explodes in the mouth!'
Read more Time Out London art features
Swot up on London's hottest shows, read the latest artist interviews and discover the highlights from our favourite exhibitions in this awesome round-up of London art features.
Support Time Out
We see you're using an ad-blocker. Ad revenue is Time Out's main source of income. The content you're reading is made by independent, expert local journalists.
Support Time Out directly today and help us champion the people and places which make the city tick. Cheers!
Donate now