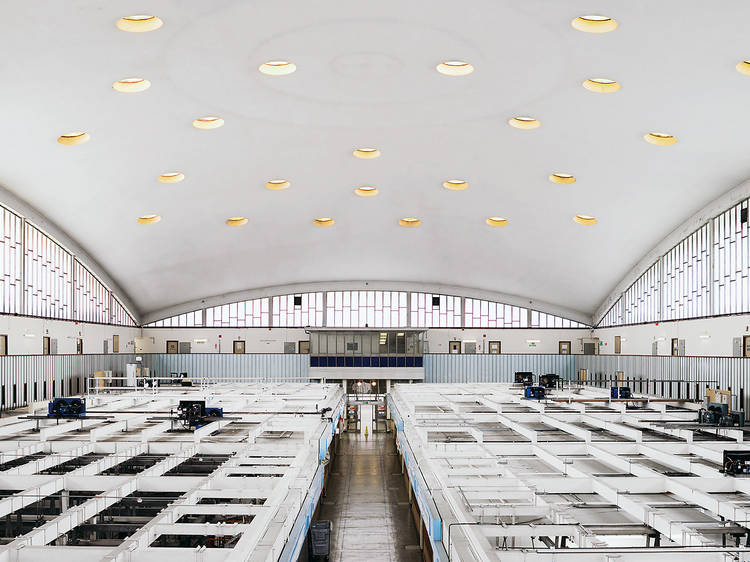 Smithfield Poultry Market, Smithfield
What goes on here, then?
It's the city's main designated space for the buying and selling of bird meat, so we're guessing a lot of weird shit to do with chickens. Oh, and drinking – there's a bar in the basement.
Why so pretty?
When they were commissioned to replace Smithfield's old poultry market (which burnt down) in 1961, architects TP Bennett and Son seized the opportunity to make the coolest darn poultry market the world had ever seen. The 70 metre-wide concrete shell roof was the biggest in Europe upon completion, and inspired the design of many more market spaces throughout the 1960s. It's not hard to see why.