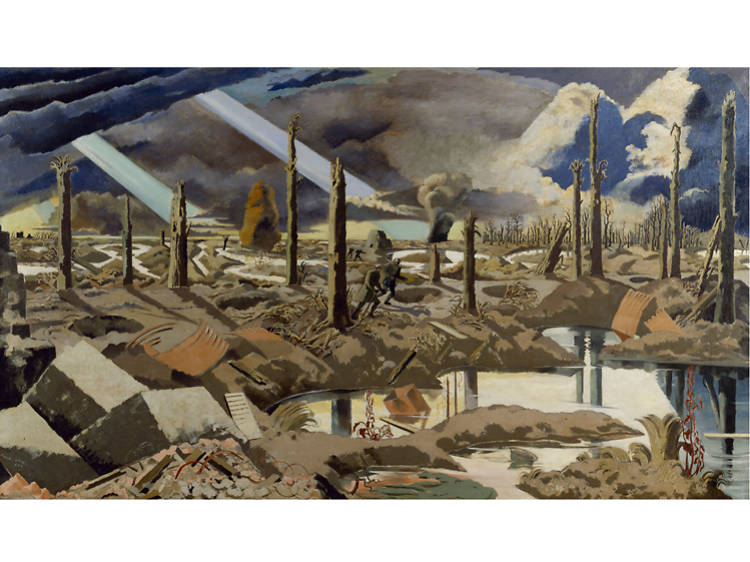 60.

'The Menin Road' - Paul Nash
WHEN? 1919
WHERE CAN I SEE IT? Imperial War Museum
I LIKE IT See also 'Gassed'

Searchlights, clouds, shattered concrete and mutilated, shard-like trees. Paul Nash has created a depthless, destroyed world. At its centre two soldiers try to pick their way across the mud, the road of the title long gone. Nash, invalided back to England in 1917 just before his division was virtually annihilated in battle, returned to the Western Front as an official war artist. As a painter the experience was the making of him. He used the blasted trunks and decimated landscapes to create surrealism-inflected compositions, sometimes dreamlike, but always tinged with tragedy.