The World of Charles and Ray Eames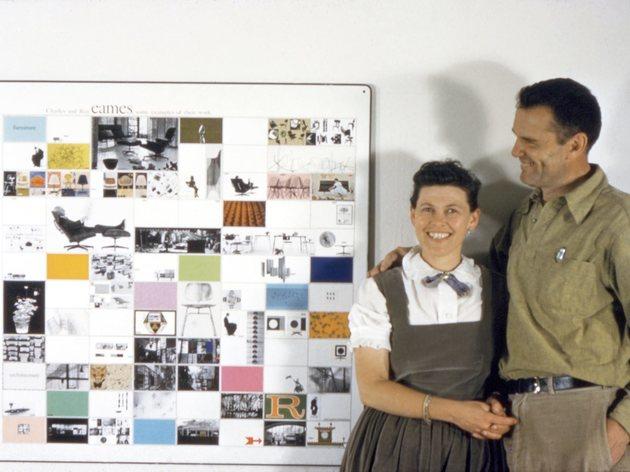 1/9
Charles and Ray Eames with a panel of Eames Office work made for the American Institute of Architects, 1957. © Eames Office LLC.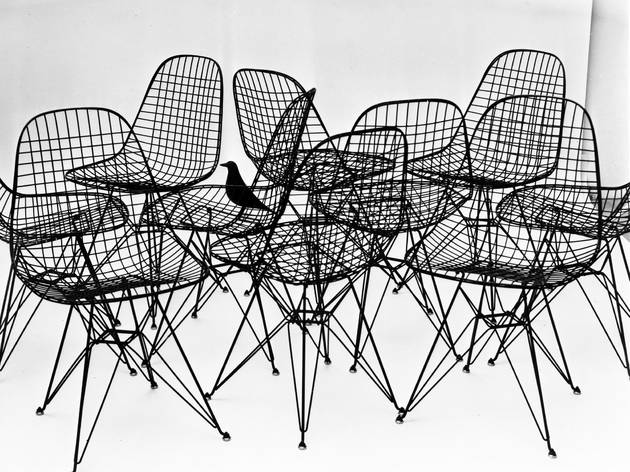 2/9
Wire Chairs with bird, 1953. Photograph Charles Eames. © Eames Office LLC.
3/9
Eames House Living Room. Photographer Antonia Mulas. © Eames Office LLC.
4/9
Charles Eames in the plywood Lounge and Ottoman. Photograph for an advertisement,1956 © Eames Office LLC.
5/9
Still of Think, I.B.M Pavilion, New York World's Fair, 1964. © Eames Office LLC.
6/9
Stacking Chairs, 1957. © Eames Office LLC.
7/9
Still of Glimpses of the U.S.A., Moscow, 1959 © Eames Office LLC.
8/9
Charles and Ray Eames selecting slides. © Eames Office LLC.
9/9
Still from Traveling Boy, 1950. © Eames Office LLC.
Major survey of the post-war modernist designers Charles and Ray Eames
You may well have sat in one of Charles and Ray Eames's iconic stack chairs, or at least a copy of one. The couple's pioneering designs are known the world over and have been a guiding light for new generations of designers, certainly a go to for any interior decorator. This major retrospective focuses on their extraordinary laboratory, the Eames Office that produced more than just furniture but sought to address the demands of modern living through new approaches to architecture and arts education. Bringing together their innovative projects, the show invites us to revisit their legacy while also getting some pretty good tips on how best to redecorate the living room.
Average User Rating
4.5 / 5
Rating Breakdown
5 star:

1

4 star:

1

3 star:

0

2 star:

0

1 star:

0