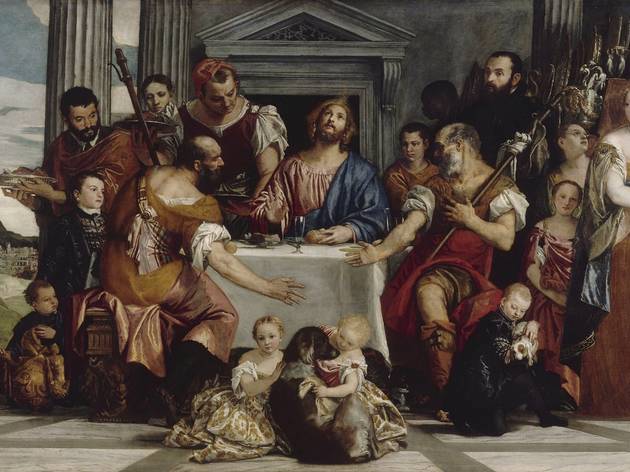 1/8
'The Supper at Emmaus', about 1555
© RMN (Musée du Louvre)/Gérard Blot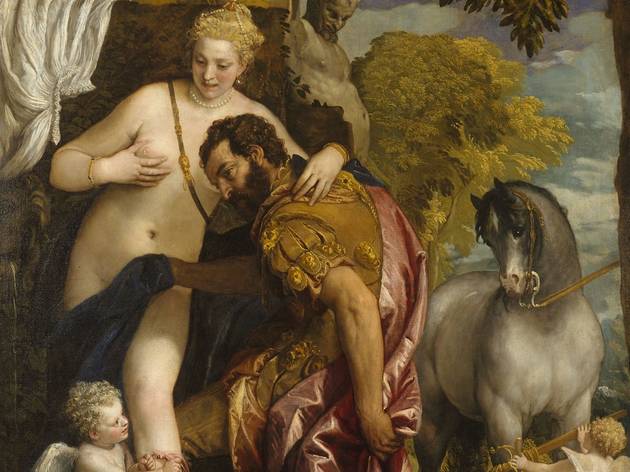 2/8
'Mars and Venus United by Love', about 1570-5
© The Metropolitan Museum of Art/Art Resource/Scala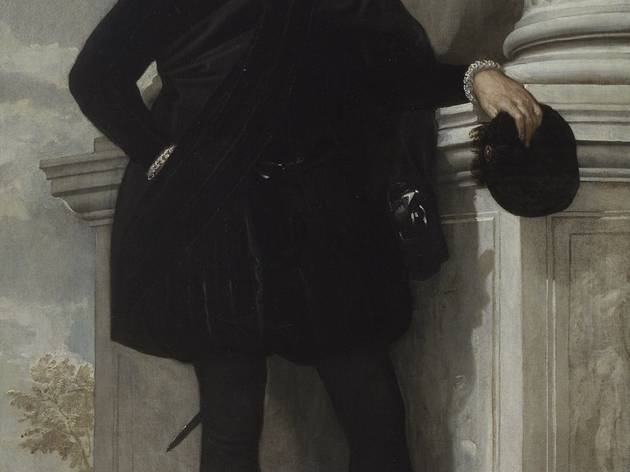 3/8
'Portrait of a Gentleman', about 1560-5
© The J. Paul Getty Museum, Los Angeles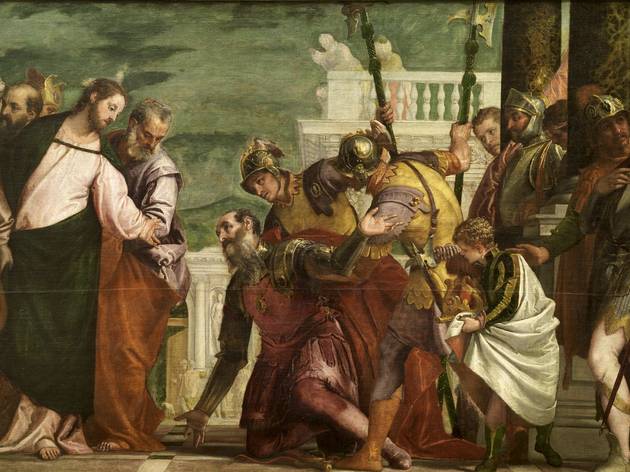 4/8
'Christ and the Centurion', about 1570
© Madrid, Museo Nacional del Prado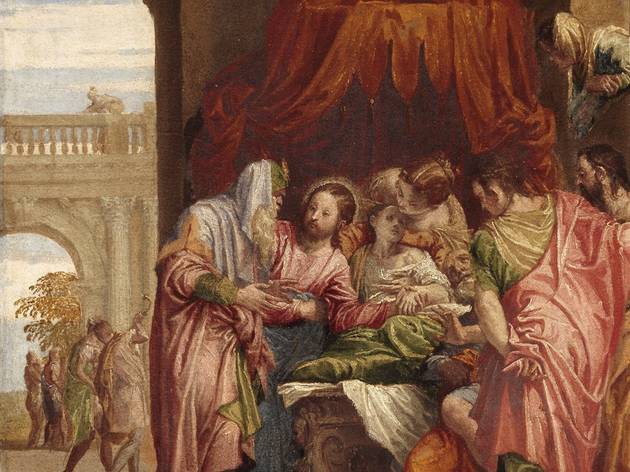 5/8
'The Raising of the Daughter of Jairus', about 1546
© RMN-Grand Palais (Musée du Louvre) / Jean-Gilles Berizzi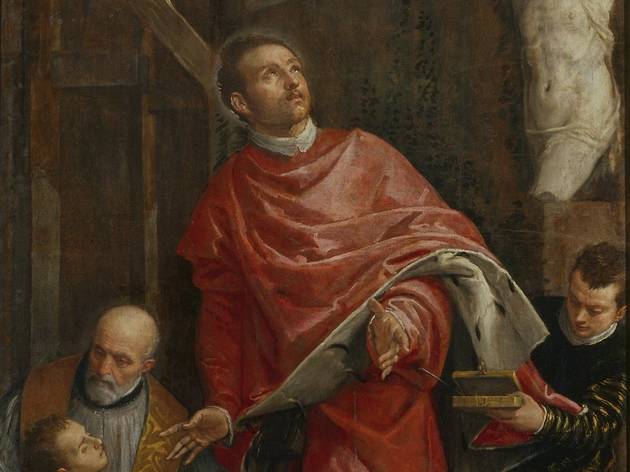 6/8
'The Conversion of Saint Pantalon', 1587
Diocesi Patriarcato di Venezia, Chiesa di San Pantalon. © Photo Scala, Florence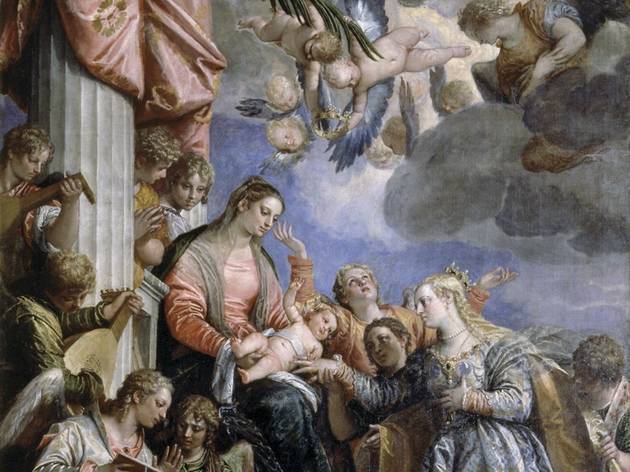 7/8
'The Mystic Marriage of Saint Catherine', about 1565-70
© Courtesy of the Ministero dei Beni e delle attività culturali e del turismo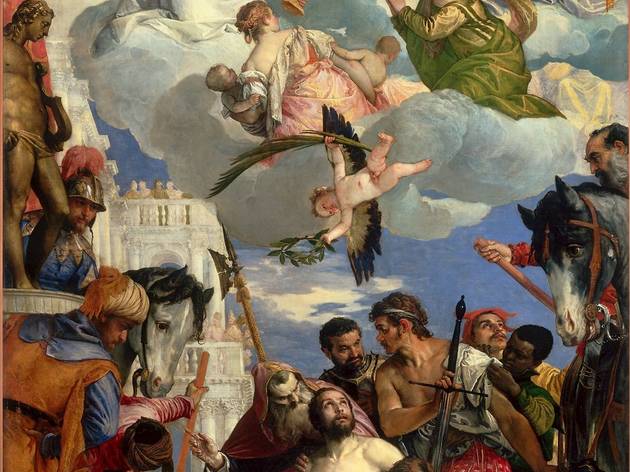 8/8
'Martyrdom of Saint George', about 1565
Chiesa di San Giorgio in Braida, Verona. © Photo Scala, Florence
As one of the leading lights of the Venetian renaissance, Paolo Veronese crafted subtle, beautiful works that dealt with a wide breadth of topics and shined a light on the opulence of Venetian life in the sixteenth century. This will be the first show dedicated entirely to the artist in this country with loans coming in from the Louvre and the Prado, giving us a rare and all-encompassing glimpse into the monumental works of a master.
Rating Breakdown
5 star:

0

4 star:

2

3 star:

0

2 star:

0

1 star:

0
Staging an exhibition of work by Paolo Veronese must be a bit like having a child that takes up the double bass: while it's terribly exciting and rewarding, there comes a point where you wish they'd picked something more manageable. So it is that the National Gallery has had to have a major reshuffle just to squeeze in the Italian master's colossal canvasses - but what a good job they did.
Fifty works of incredible quality make up this exhibition, including ten from the National Gallery's own collection. Together, they illustrate an artist of great merit, but one who is often overlooked in favour of his contemporaries - notably Titian, a selection of whose work lurks at the exit, as if nipping at the heels the competition.
Veronese's prodigious talent surfaced at an early age, as shown by many of the pieces in the first room. He painted The Conversion of Mary Magdalene when he was barely 20 years old, but it could easily be the work of a far more experienced artist.
There are two things that set Veronese apart: his vivid colour palette and his remarkable ability to portray fabric. Acid greens, deep blues, rose pinks, crimson reds, mustard yellows and dark ochres all sit happily alongside one another in compositions that could easily jar. He had a bold, exuberant approach to colour that makes his work dazzle, even 400 years after it was first produced.
Painting swathes of fabric is one of the hallmarks of the renaissance painter (they were just showing off, really) but Veronese takes this to a new level entirely. In The Vision of Saint Helena, the artist reproduces the complex pattern on the subject's dress with photo-realistic clarity. Similar touches on other works suggest a deep connection to the world of textile production and an affinity for couture as well as painting.
There is a generous amount of space between each piece; with canvasses up to 20 feet high, this is much needed. This is a terrific exhibition with clear, insightful interpretation. Veronese's rich colours and imaginative range of subjects afford him a very broad appeal. It's time to get to know him better.
For more art in plain English, check out http://www.curatedlondon.co.uk
Poor Veronese, he gets a bad press: "unintellectual", "dull", "not as good as Titian", "glorified decorator". I'm not sure who these critics get to paint their houses, but I'd like their number.
If Veronese led, as some have pointed out, a dull life, this isn't reflected in his paintings. This is theatre freeze-framed at the most dramatic of moments, high fashion sixteenth century style, and Technicolour at its best. And if the gallery spent five long years putting the show on, they were not tempted into curatorial excess inside, where there is little to distract your eye but the art: no blurb on the walls, no lengthy captions and, praise be, no gimmicky filler-rooms. Just a whole lot of Veronese.