1/7
Photo: Janne Tuunanen, courtesy of Luxembourg and Dayan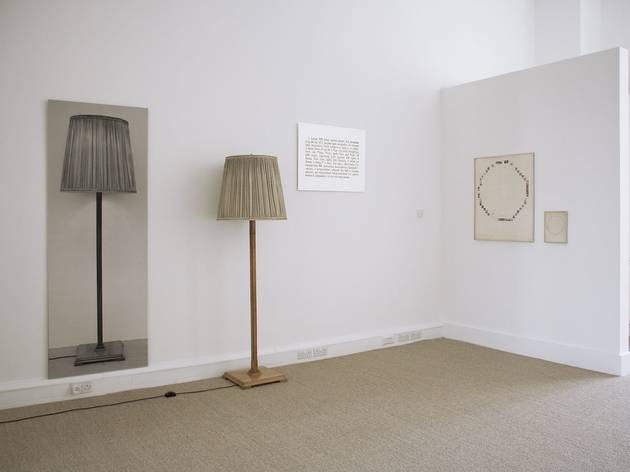 2/7
Photo: Janne Tuunanen, courtesy of Luxembourg and Dayan
3/7
Photo: Janne Tuunanen, courtesy of Luxembourg and Dayan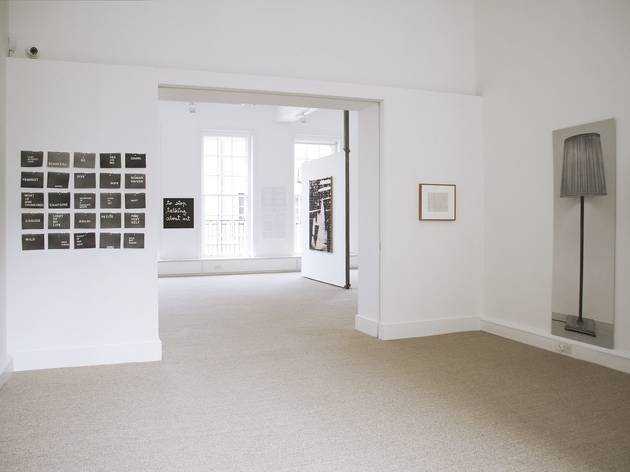 4/7
Photo: Janne Tuunanen, courtesy of Luxembourg and Dayan
5/7
Barbara Kruger, 'Sex Lure', 1979. Courtesy Luxembourg & Dayan
6/7
Alighiero Boetti, 'Anno 1986', 1986. Courtesy Luxembourg and Dayan
7/7
Carl Andre, 'SUN FEB 5 67 MAH JONG TAKE NO FULL PAGE AD', 1967. Courtesy Luxembourg and Dayan
You don't have to be a bookworm to enjoy this exhibition of works from the 1960s to today, which all incorporate text in one form or another. On the scale of a mini museum survey but without the summer blockbuster queues, the show enables you to view – or rather, read – the works in relative silence. Or even say them out loud, if you so wish.
For centuries, visual imagery did the job of describing a narrative to the illiterate masses. This ambitious show, curated by Francesco Bonami, presents a concise overview of how, from the middle of the twentieth century, artists began to supplant traditional forms of representation by using language. Here, letters become abstracted forms. Words are translated into ciphers. Sentences morph into landscapes. And statements replace the need for the physical presence of an artwork.
The big names of text-art are present and correct, including conceptual wordsmith Lawrence Weiner, whose seminal 1969 vinyl wall piece proclaims 'A translation from one language to another'. Or Joseph Kosuth who, in 'One and Three Lamps'(1965), presents a standard lamp, a photograph of it and a dictionary definition of the word 'lamp'. Which is the most accurate, Kosuth appears to ask: object, image or words?
Other artists manipulate the meanings of words visually, like thirty-something New Yorker Will Boone. In his painting 'Load' (2015), each letter of the title is overlaid – literally covered with black paint – so that, while the word 'load' becomes obscured, its connotation is amplified. The show reveals how text is an eminently malleable medium. This is art with stacks of character and plenty to say.
Freire Barnes