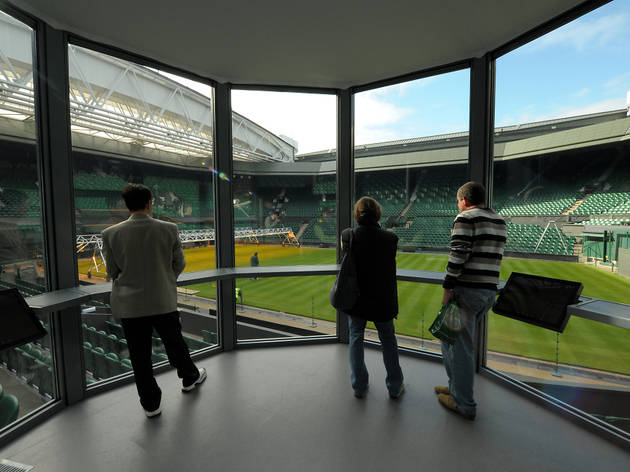 For a sporting venue known for its strict adherence to tradition, the Wimbledon Lawn Tennis Museum is impressively futuristic, with its 3D cinema explaining the science of the game and a holographic John McEnroe (yes, seriously) roaming the dressing room. Interviews with players are broadcast on TV screens and an interactive area allows visitors to handle racquets, test their reaction skills in simulation games and have their picture taken with the singles trophies.
Tracing the history of lawn tennis, there is memorabilia dating as far back as 1555, while new additions to the collection include outfits worn in the 2011 Championships by winners Novak Djokovic and Petra Kvitova and an exhibition dedicated to Fred Perry. At the centre of the show are the famous Championship trophies, as held aloft by the game's greatest players. There is also a display dedicated to a proud Wimbledon tradition, the queue. You can go on behind-the-scenes tours of the grounds and facilities and get a 360° view of the arena from a special viewing platform.
Viewpoint, a 3D film introduced to the museum in October 2012, offers a triple perspective of the game from the points of view of the players, the groundsmen and the ball boys and girls trainer. Shot during the 2012 Championship, the narratives are juxtaposed with footage from the men's singles final between Andy Murray and Roger Federer to give an absorbing insight into the inner workings of the club.