Heads up! We're working hard to be accurate – but these are unusual times, so please always check before heading out.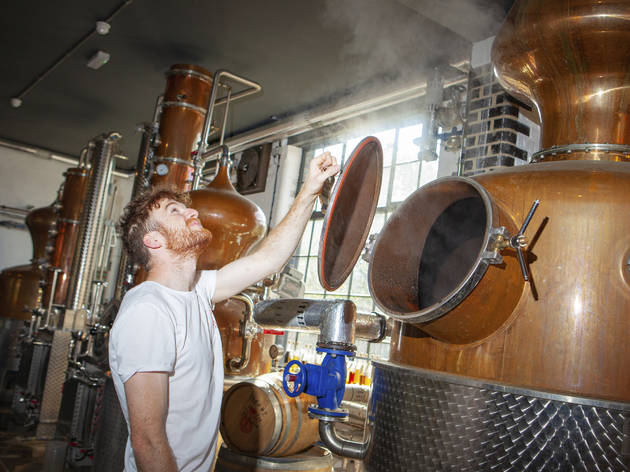 Distillers have been racing to make London's first whisky in 100 years – now you can taste it
While Londoners have been buzzing about gin, the city's micro-distilleries have been cooking up a quiet whisky revolution
I'm in a railway arch along Bermondsey's Beer Mile trying some of the brown stuff fresh from the barrel. It's amber-hued, smells of toffee and tastes almost like banana bread. It's also 54 per cent ABV and it's definitely not beer.
London's been experiencing a small-batch-gin boom over the past few years, but behind the scenes, distillers have been cooking up something deeper and darker: whisky. And it's been happening right under our noses (perhaps too filled with juniper aromas to notice).
While scotch whisky accounts for a fifth of all food and drink exported from the UK, poor old England has never gained a rep for producing the water of life. Back in the eighteenth century, there were whisky distilleries in Liverpool, Bristol and London, then one by one they shut down. Since then, a few have popped up in rural areas, but no whiskies were distilled in London from when the Lea Valley Distillery in Stratford closed in the 1900s until 2013. Now that raw spirit has had a chance to age, the drink I'm sipping is our city's first whisky in more than a hundred years. It's monumental – and delicious.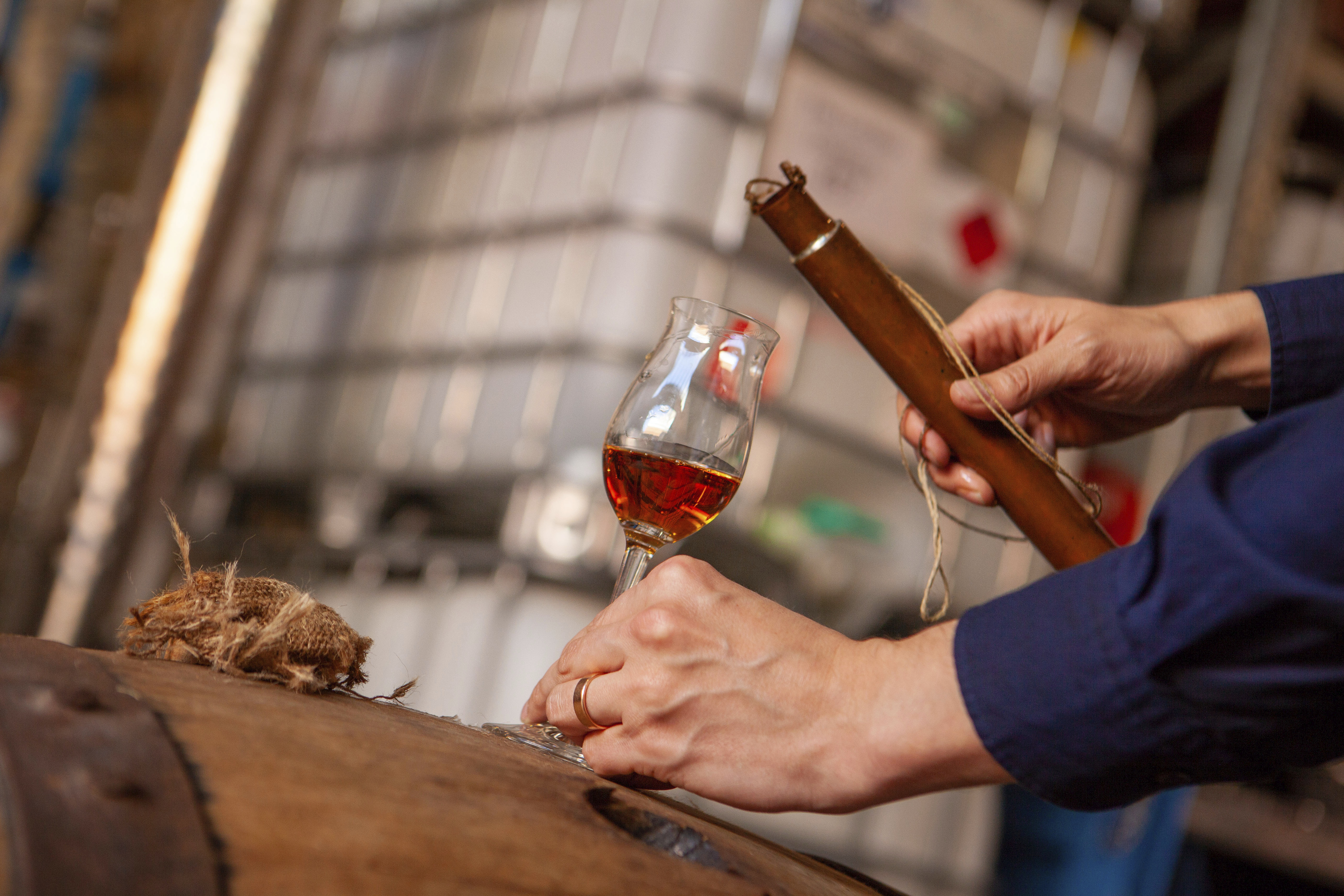 This liquor (labelled 'rye whiskey') is being drawn from the barrel for me at The London Distillery Company, which was established in 2011 in Battersea and has since moved its copper stills (Christina and Matilda) to this rough-around-the-edges site in south London. TLDC has spent the past few years making its name in gin, yet head of distilling and operations Matt McGivern says that mother's ruin was never the end goal. 'The distillery was born of the idea to bring whiskey to London,' he says.
The London Distillery Company isn't the only big-name gin producer also working on whisky. In a car park near Victoria Park, East London Liquor Company is also poised to launch one. Until now, ELLC has been known for gin – usually found flowing from negroni taps in some of London's hippest bars. Yet ELLC has also always intended to produce whisky, and has boldly trademarked its November release as London Rye.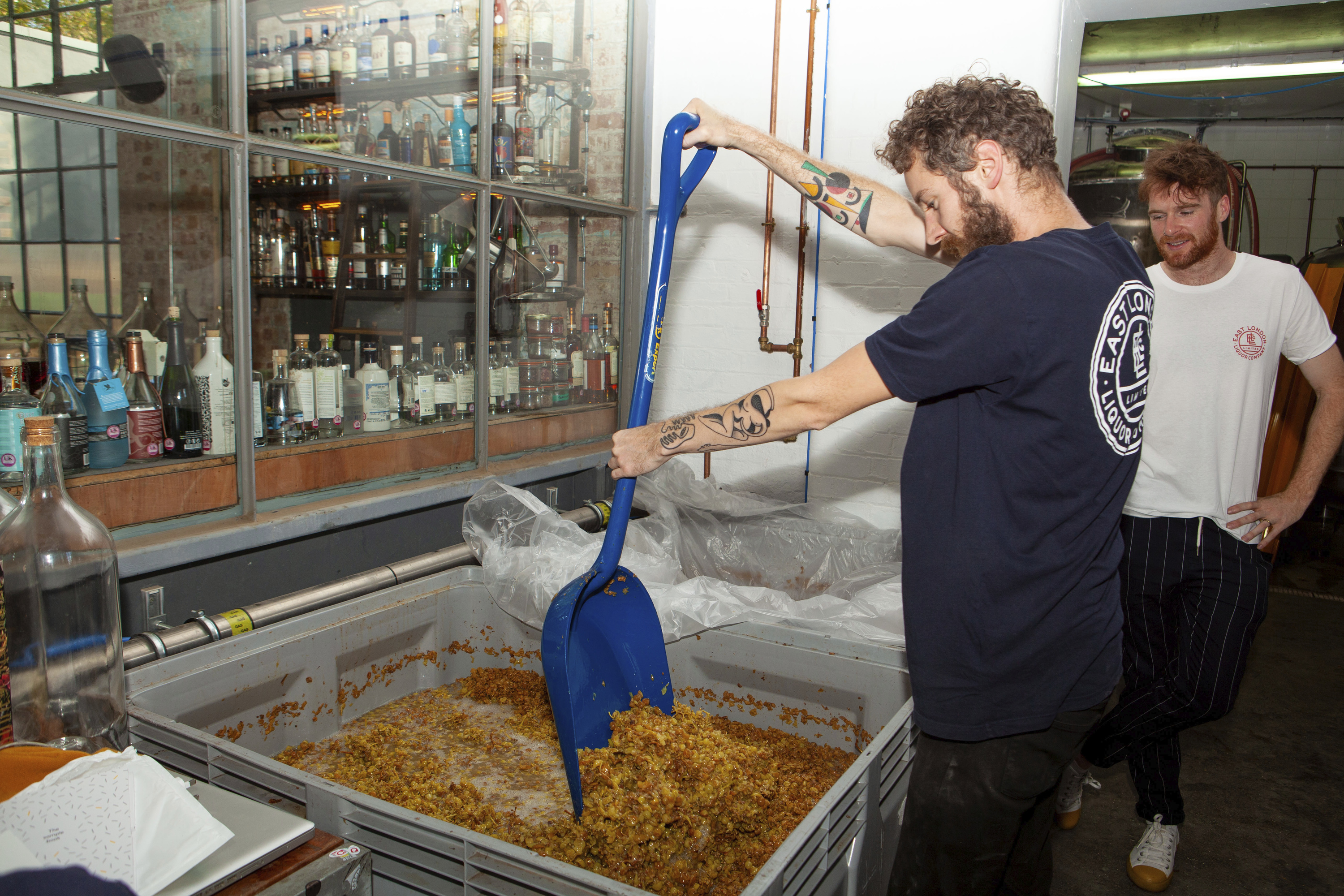 It might seem surprising that it's taken a hundred years for London to produce whisky at all again, let alone get a namesake spirit. The reason probably lies in government legislation that restricted the small-batch distilling of spirits up until the noughties. As those laws relaxed, micro-distilleries making all kinds of spirits started to pop up across the city. But while gin can be bottled straight after distillation, whisky takes time. A lot of time.
The one rule that applies across the board – from scotch to bourbon to English whisky – is that it has to age in the barrel for a minimum of three years and a day. That's what gives it its dark colour and complex flavour.
Obviously, spending three years or so waiting around isn't great for cash flow, so it made sense for micro-distilleries to join in with the gin boom while their whisky was maturing. It has led some to describe gin-making as the stopgap rather than the superstar at these distilleries.
But why make whisky in London and not somewhere with easier access to natural resources? Scotch manufacturers capitalise on narratives about the water in their whiskies coming from natural springs and pristine lochs. Well, inner-city production allows these new distillers to collaborate with other local craft producers to create flavours so unique that even the distillers don't know what they are yet.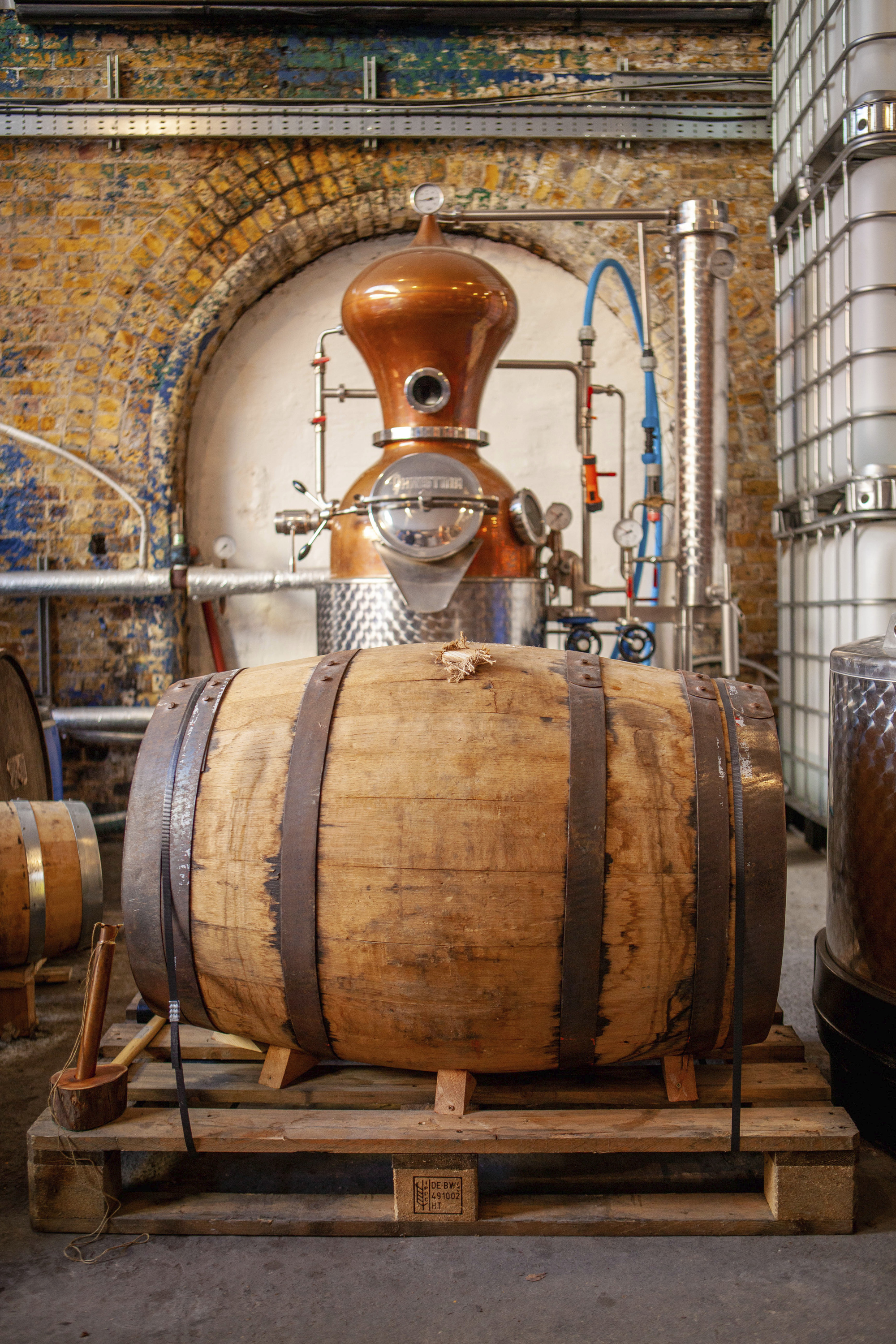 'We'll see a drastic change in the flavour of our whisky in the first two years, as we get to see what people like,' says ELLC's whisky distiller Andy Mooney. 'We can refine our formula and help give London a signature style.' TLDC's Matt McGivern guesses that if a style does develop in the capital, it will be akin to Irish single malts or American bourbons.
Without the rules and regulations that apply to whisky production in defined regions like Scotland (where, for example, whisky has to be aged in oak barrels), English distilleries have more freedom to play around with formulas. This sees ELLC experimenting with the type of wood it uses to age its spirit – from chestnut, mulberry and ash to ex-red wine, cider and sherry barrels (some loaned to them by Renegade winery in Bethnal Green). The distillers are also collaborating with local cider- and beer-makers, such as Crate and 40ft Brewery, when developing their formula for the mash of grains that is the basis of the booze. The result? Extraordinary flavours – and aromas. While I chat to Mooney at the ELLC distillery, he swings open the whisky still's door, filling the room with the scent of stewed apples and chocolate. It's heavenly.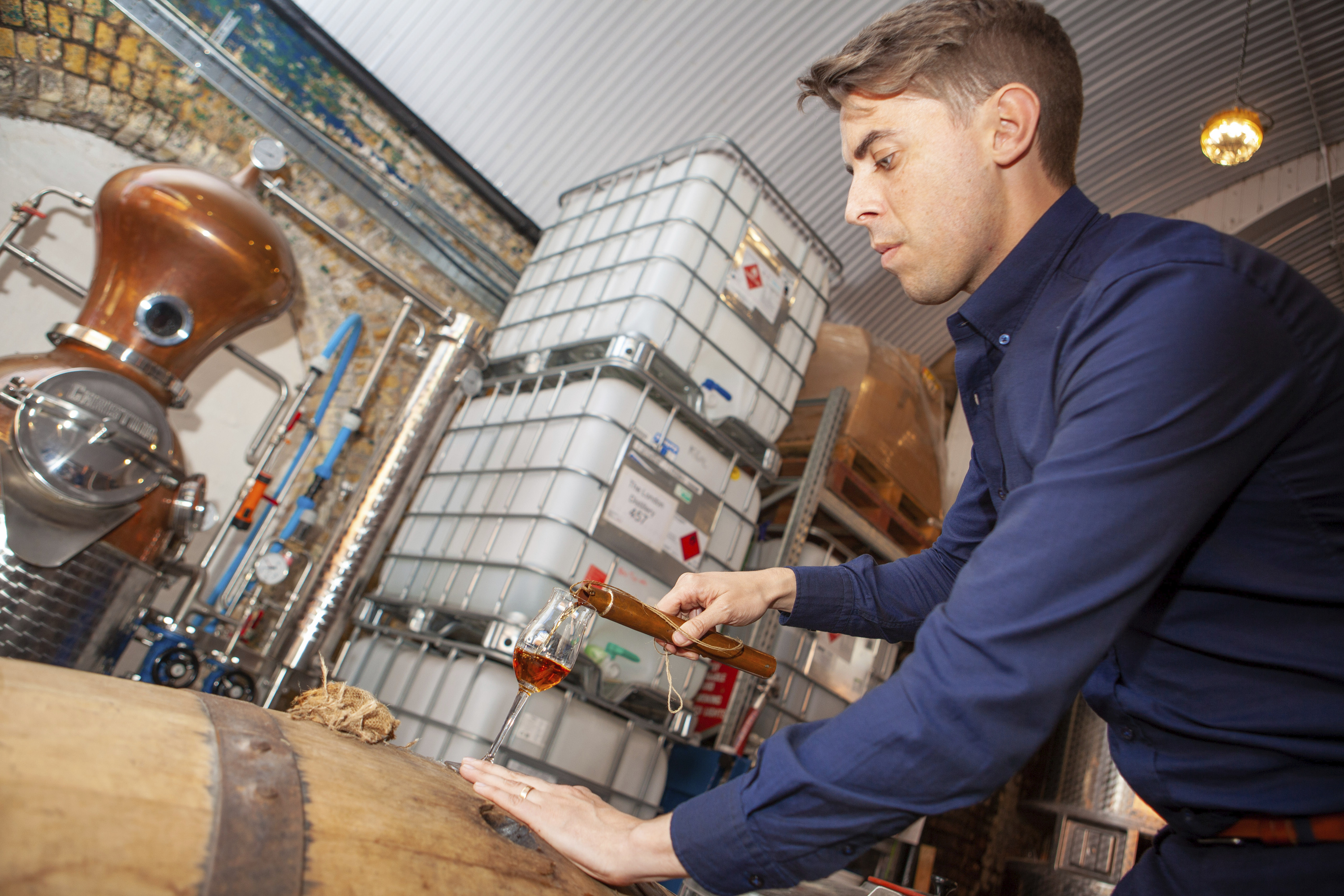 While London's whisky producers can't compete with Scottish distillers in terms of volume, they aim – say Mooney and McGivern – to compete on flavour. They predict we're going to have to wait a few years for the whisky boom in London but reckon that the demand is here. When ELLC took to crowdfunding to ramp up its efforts in the world of dark spirits, it got £850,000 of investment within the first 24 hours. Next year, Bimber Distillery in Acton will join the London whisky gang when it releases its first water of life. And, yes: it too initially made its name with gin.
At a time when craft and provenance are king and trying new things is at the top of Londoners' agendas, how could an exciting London whisky movement not be in the offing? Scotland might not need to worry just yet, but it may soon be time to put down your balloon glass and step away from that G&T.
Pictures: Jack Latimer