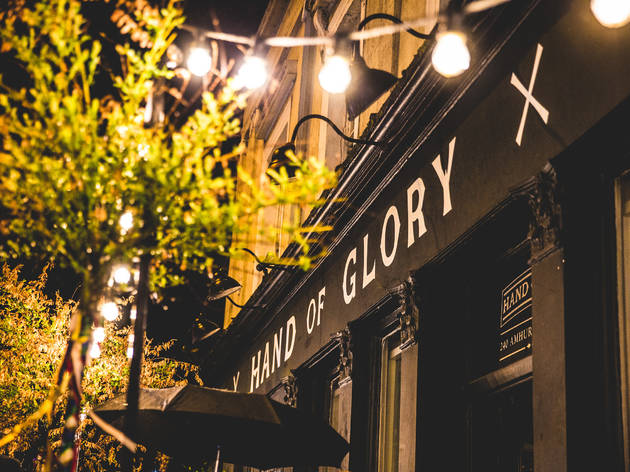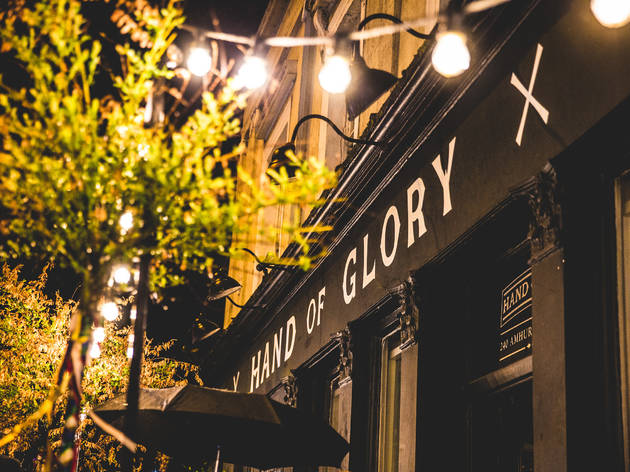 1/13
Nici Eberl
2/13
Nici Eberl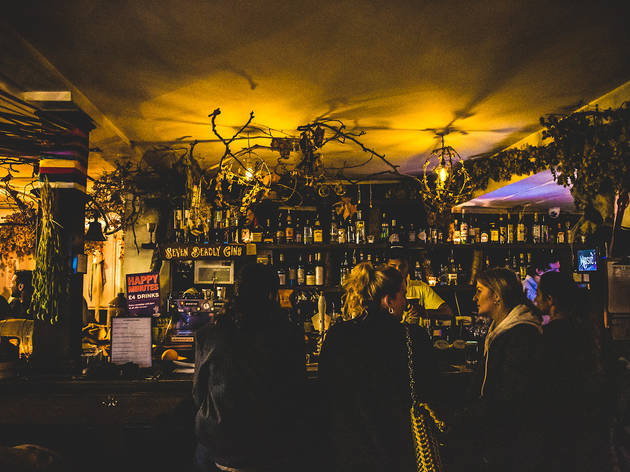 3/13
Nici Eberl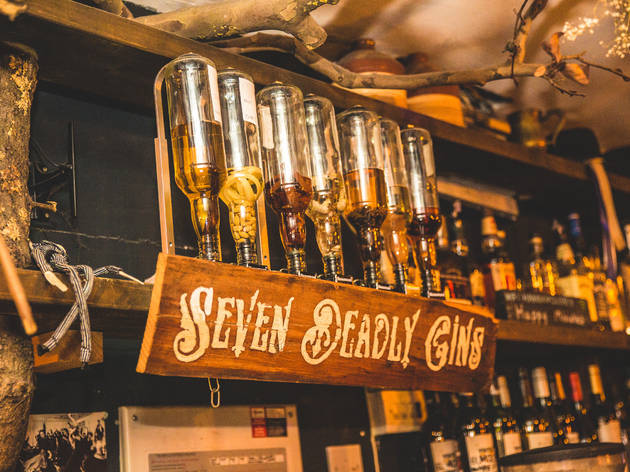 4/13
Nici Eberl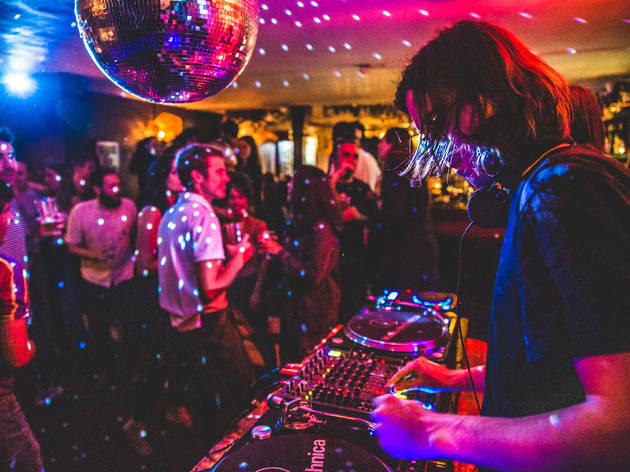 5/13
Nici Eberl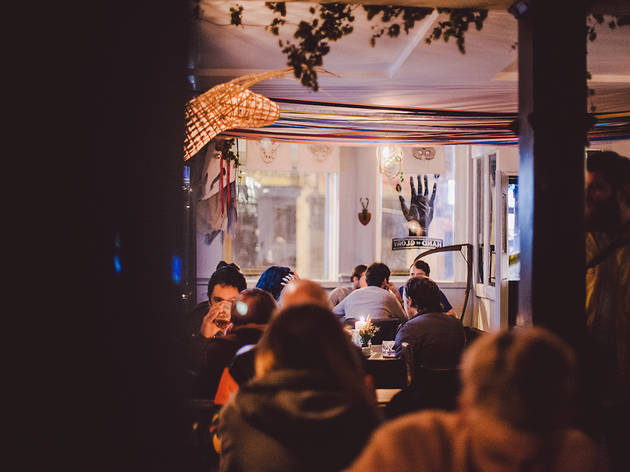 6/13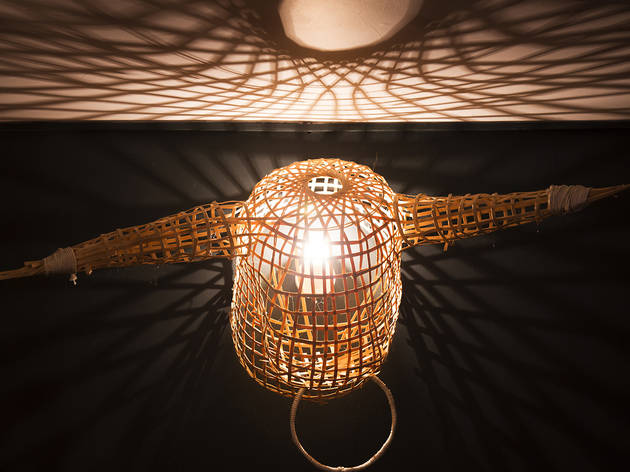 7/13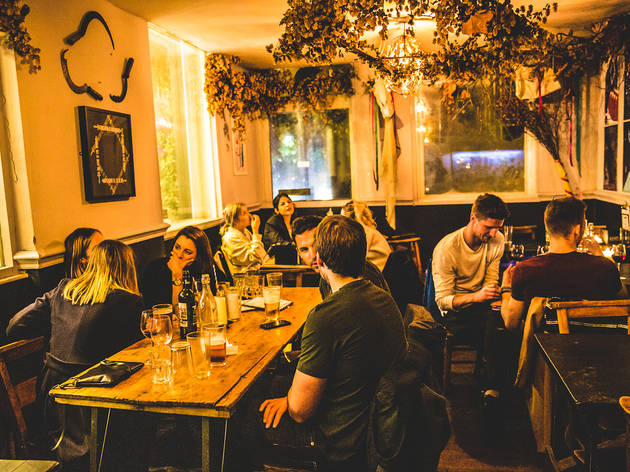 8/13
Nici Eberl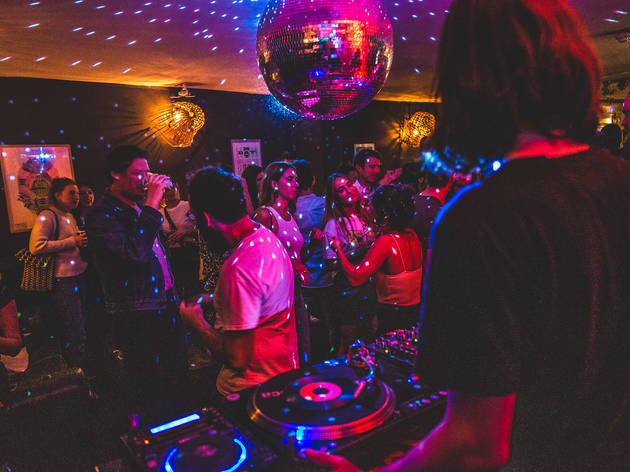 9/13
Nici Eberl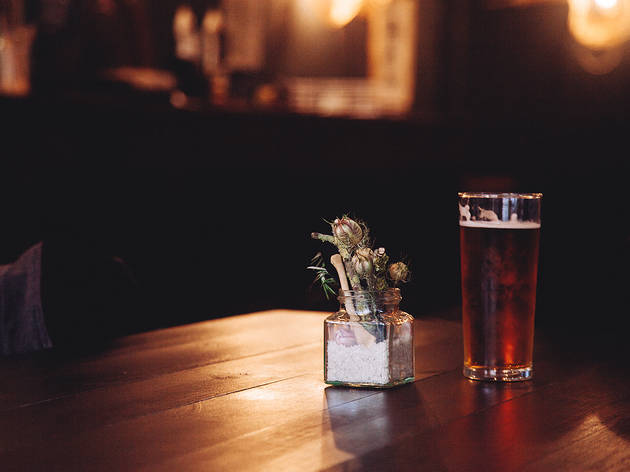 10/13
Gui Seiz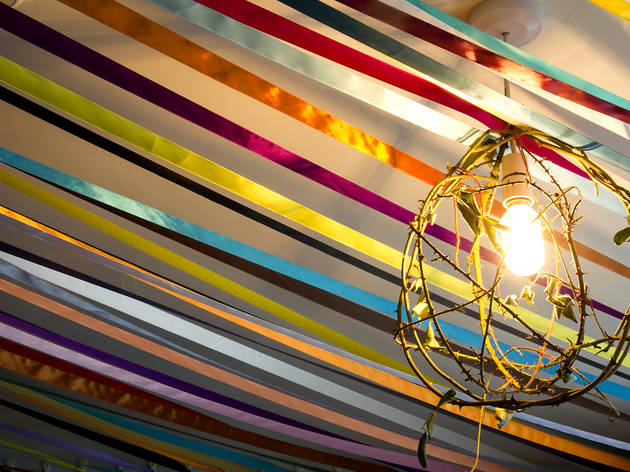 11/13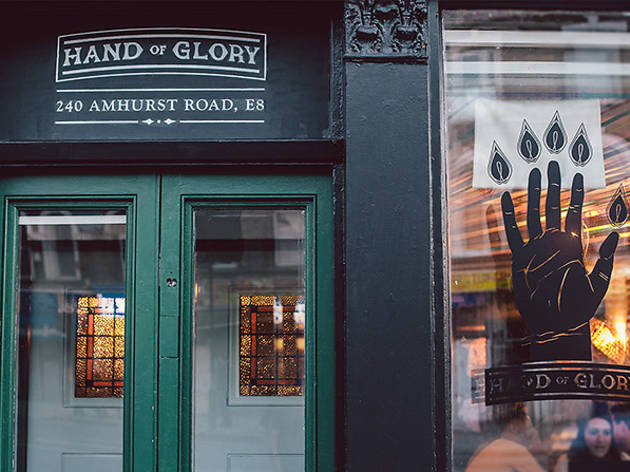 12/13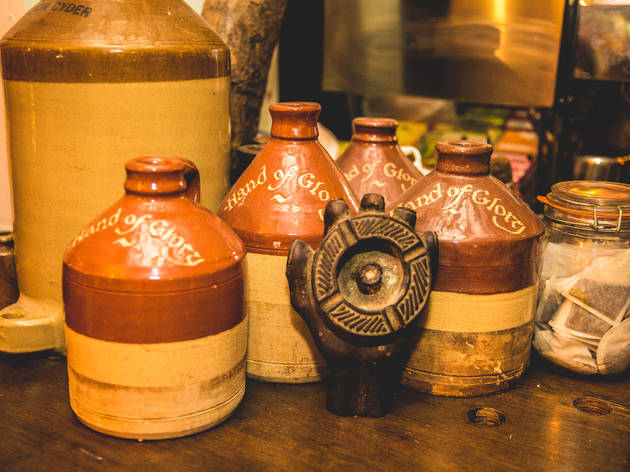 13/13
Nici Eberl
Time Out says
Friendly warning! We're working hard to be accurate. But these are unusual times, so please check that venues remain open.
It sounds like a specialist room in a Vauxhall club involving holes in walls and a lot of trust, but this is the best name for a new pub I've heard in years. A hand of glory, according to medieval folklore, is the pickled appendage of a hanged man, which when grasping a lit candle made from the rendered fat of the same condemned takes on dark magical powers. Beats the Dog & Duck.
So what does this mean for an incongruously located boozer on a traffic-busy road in E8? It means: wicker animal heads on the walls, maypole ribbons on the ceiling, bone offerings, votives, hop flowers (bacchanalian symbols), dried/dead branches, wyrd icons and flagons and flagons of cider (with names like Farmer Jim). But beneath the superstition and mythology is a friendly and thoughtfully stocked pub in an area not stuffed with them. As well as the ciders, almost all beers are from Hackney (Five Points, Crate etc); food is uncommonly good for a pub too – in a model increasingly adopted across London, it's provided by a kitchen 'residency', this time from Fleisch Mob, an Austro-British street food team. Here they focus on the domestic side with a meat-dominated menu which includes the likes of aged steak, chicken and mushroom pie and British charcuterie.
And this celebration of merrie Albion isn't filled, of course, with hale draymen and rosy-cheeked milkmaids, but with their less sturdy modern counterparts, the sort of young locals who are pleased to have something like this open in their hood. It's unlikely to provoke a flurry of morris dancing or cheese rolling in the bucolic downs of Hackney, but at least it serves a nice pint.
Hand of Glory says
'Hand of Glory' is a cosy and beautiful pub from JaguarShoes Collective… Like 'The Wickerman' sacrificing 'Bill Oddie' to the gods of Countryfile, its theme celebrates pagan festivals, traditional iconography and folkloric customs from across the history of the British Isles.

The pub is sited at the original 'Amhurst' pub and holds a liquor license dating back to the 1800's when the surrounding area was primarily fields and farmland.

Inside giant maypoles, wicker masks, brass icons and a ghostly mare add to the cosy interior which unites a collective of objects and artworks in a disquieting, but colourful display of British folk culture.

Both the historical and the contemporary inform the space, objects form the villages that keep ancient pagan rituals alive to date sit alongside works by showcased JSC artists who have taken inspiration from the culture.

Hand of Glory is a seductive experience that re-explores the rich foundations of original open and welcoming "Cool Britannia".

Focusing a roster of ales and beers and countryside ciders from some of the UK's best independent brewers. Hand of Glory pub was an early pioneer in the new wave or craft brewing and features a range of constantly rotating ales and a menu of potent, small batch 'Deadly Ciders'. Alongside this there's rustic Bloody Mary's, cocktails and a menu of infused 'Seven Deadly Gins.'

So, journey to try this mulled, and dangerously home-brewed offering.
Details