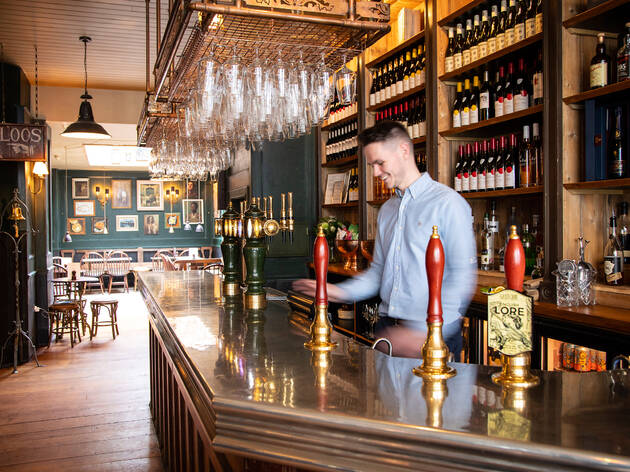 1/6
Andy Parsons
2/6
Andy Parsons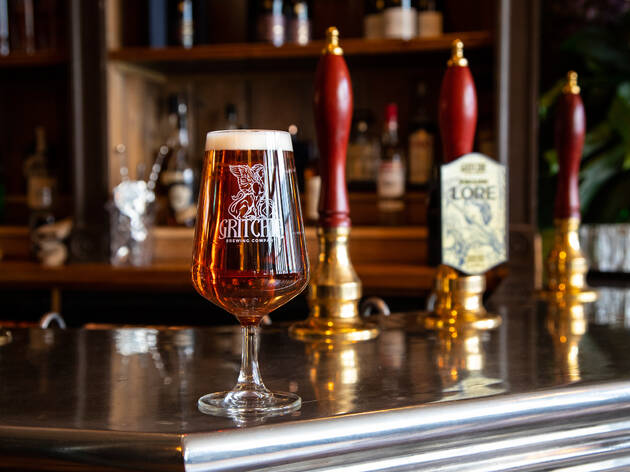 3/6
Andy Parsons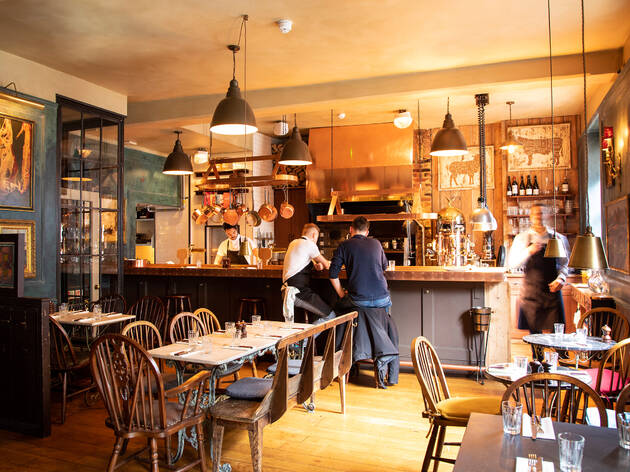 4/6
Andy Parsons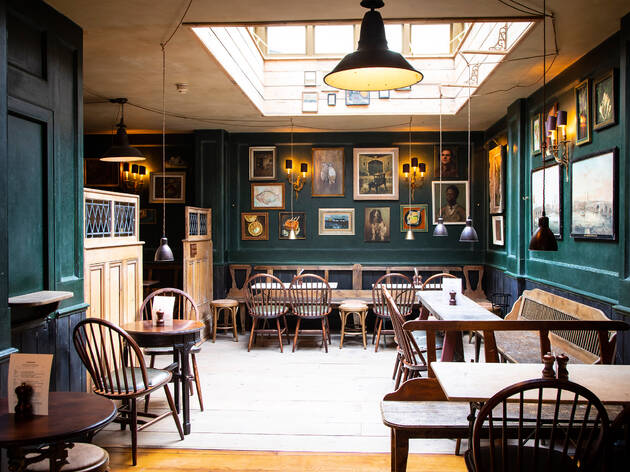 5/6
Andy Parsons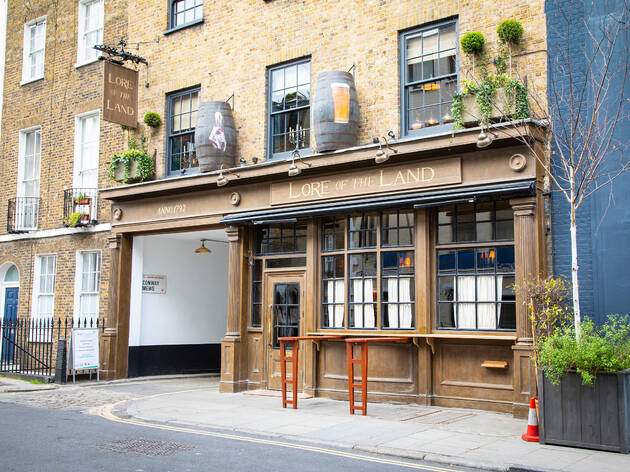 6/6
Andy Parsons
Time Out says
A Fitzrovia pub directed by Guy Ritchie.
The first thing you should know about this Fitzrovia pub is that it's Guy Ritchie's new gaff. The second is that it's pouring beer from his Wiltshire farm. 'Gritchie' is emblazoned on glassware; a name for the brewery that sounds like a Victorian disease but fits with the pub's faux-creaking aesthetic. I'm worried I may have come down with a bad case of it, since I left feeling quite fond of the place, really.
It definitely looks like it's been decorated by somebody with more money than taste, but that sort of plays into a lord-of-the-manor vibe. I mean, there's nonsensical, expensive-looking art on every spare surface in a charmingly Victorian-looking, wood-lined room complete with snob screens. The pub was packed with a mature clientele, and punters were kept well watered by slightly formal staff wearing waistcoats.
The beer range is semi-Continental, with output from German-influenced Lost and Grounded and rarities like Delirium Tremens from Belgium on tap (at a price, mind). Those Gritchie ales would have been reasonable at £4.50 a pint, but none of them was available on cask as advertised when we visited. Instead, we sampled draught options from the brewery, including a session IPA and Angel's Lore, a fairly nondescript lager.
Upstairs is quite haughty by comparison: a farm-to-fork restaurant with the smallest of small plates, including meat dishes charred to the point of acridity then dribbled with jus. The 'bread and butter' and the 'carrots' were the best things we tried – the former a sort of sweet rarebit of Marmite and treacle, the latter a crunchy jumble of heritage carrots with ricotta.
Sadly I can't comment on whether Ritchie's barrels are smoking, but I'd happily return for that country-manor feel in Fitzrovia.
Details
Best selling Time Out Offers