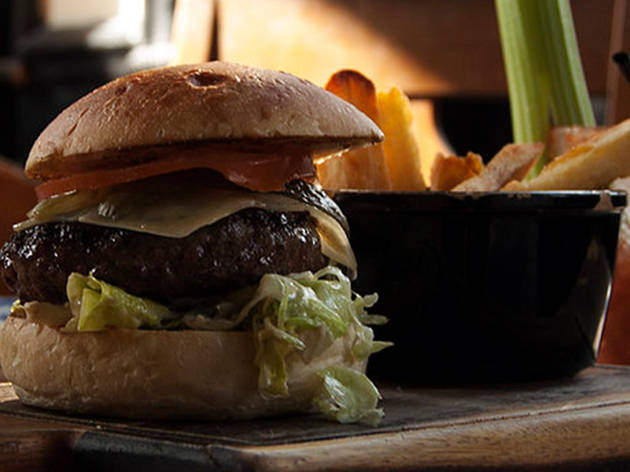 1/8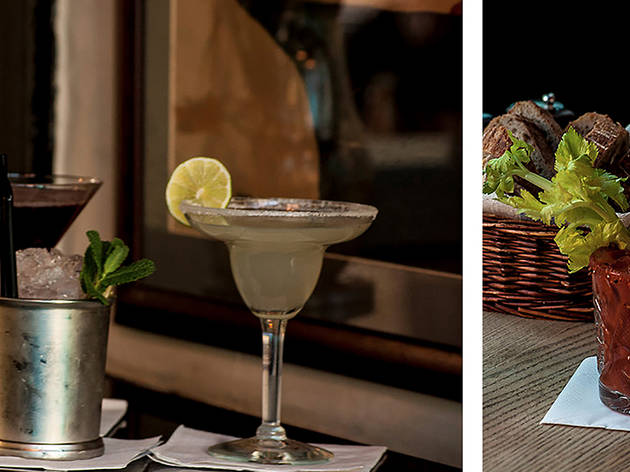 2/8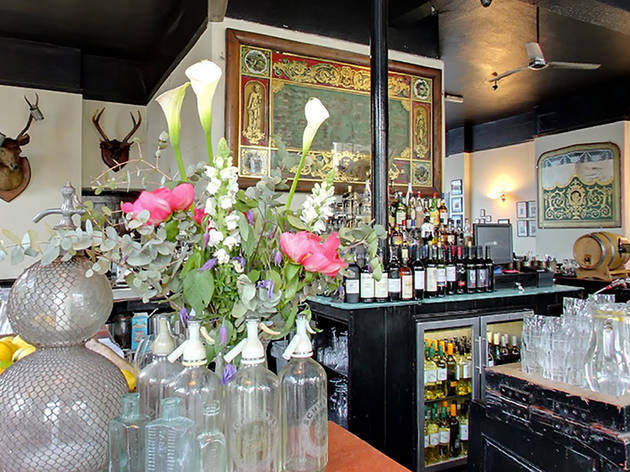 3/8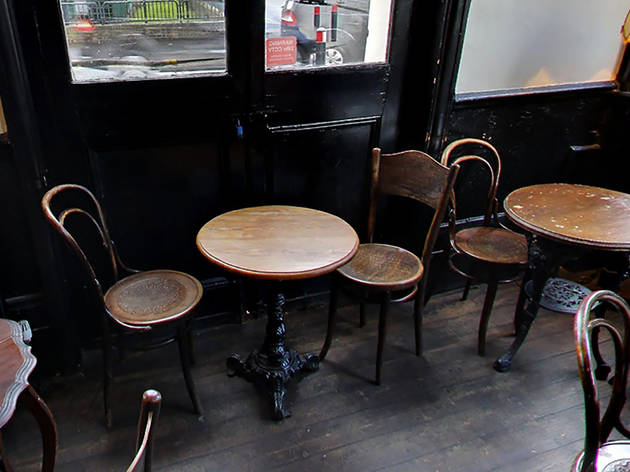 4/8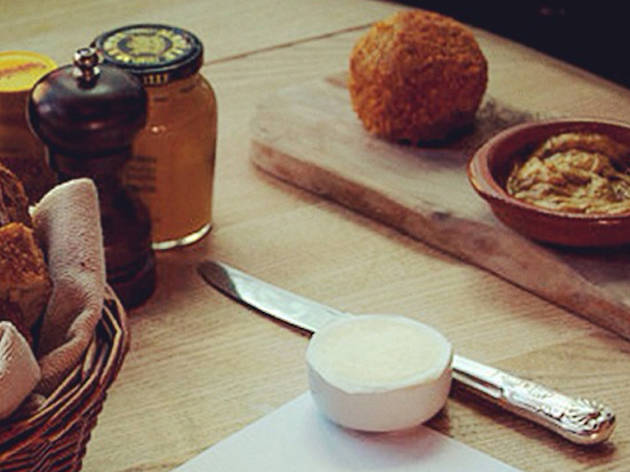 5/8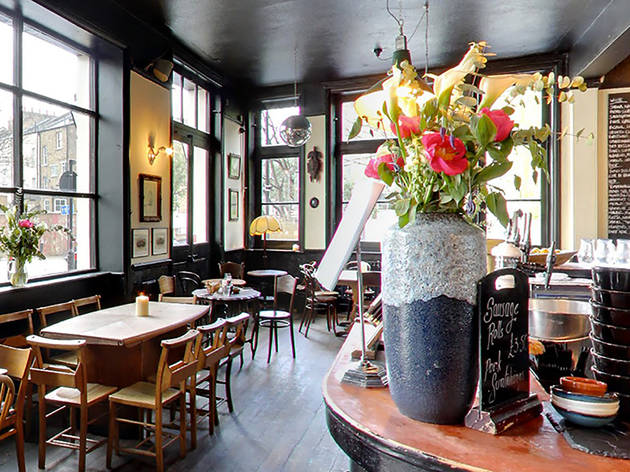 6/8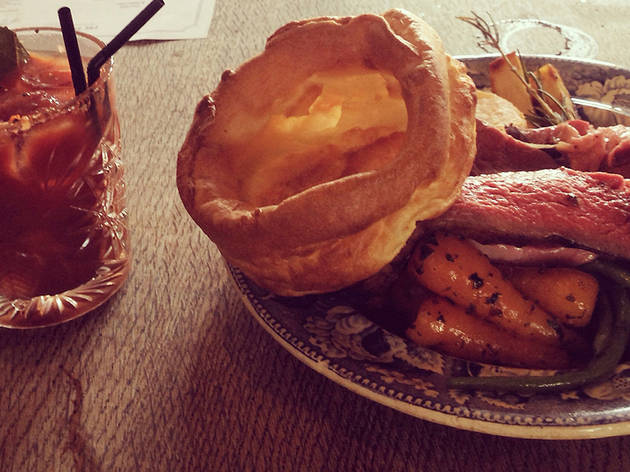 7/8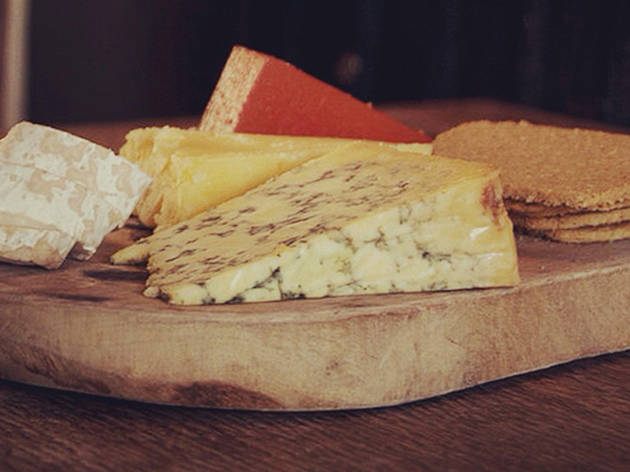 8/8
One of the more mature pubs in the Hackney canon, the Spurstowe Arms works a sophisticated stripped-back charm, never trying too hard to impress – which of course just wouldn't wash in this trendy part of town. The nondescript exterior would have you believe the Spurstowe was a football pub or stop-off for a desperate quick half, but inside features fresh-cut flowers, polished brass and a grand horseshoe bar. You'll still spot the odd reassuring cobweb up on high though, and, oddly enough, a bathtub in the beer garden.
The crowd are mostly large groups of friends in their thirties enjoying a slick indie soundtrack, although you'll also find young families in for a Sunday roast, given the gastropub bias. These crowd-pleasing plates do a mean trade (despite the £15 price tag), especially alongside a headily spiced but smooth Bloody Mary. For the rest of the week, there are four ales on tap.
Venue name:
Spurstowe Arms
Contact:
Address:
68 Greenwood Rd
London
E8 1AB

Transport:
Tube: Hackney Central, Dalston Junction tube
Do you own this business?
You may be interested in:
Average User Rating
3.2 / 5
Rating Breakdown
5 star:

4

4 star:

2

3 star:

2

2 star:

3

1 star:

2
Awful place because of the staff such a shame . Rude and average wait for over 1 hour for a burger. I'm local.. Eat out 4-7 night a week but after 3 chances remaining cool, but having a rude response to 'would you mind checking if our order has been forgotten' the staff were rude in response.
Even if the bar and food were free I would not return... So many better places in the area.
I visited the Spurstowe Arms after a particularly hard day at work, with a light shower during my journey only compounding my already considerable thirst and appetite. Upon arrival with an acquaintance we proceeded to divulge in one of the many alcoholic beverages on offer and sit amongst the interesting decor and lively atmosphere purveyed by the existing patrons. If only the rest of the evening could have transpired so smoothly. The enjoyable setting enhanced my mundane company but the nachos we ordered literally and metaphorically turned this to dry ashes in my mouth. I am no nacho expert but I have had a few in my time and this offering was arguably one of the worst. Served in a ample terracotta bowl I couldn't complain about portion size but the necessary layering and ratio of chips to cheese and condiments was woefully inept. The chips accounted for approximately 90% of the dish leaving only a few chips touched by the meager sprinkling of cheese and spoonful of sour cream. Luckily the rest of my night at the Spurstowe Arms was without complaint in anyway and I would happily return, especially if they tightened up their nacho game.
Had our Xmas bash here and was absolutely delighted with the food and service. Great burgers, delicious curry and a sumptuous apple crumble and custard - great pub grub, in a nice setting - perfect.
My partner and I visited The Spurstowe at the weekend to meet friends for sunday lunch. We were very impressed, both by my traditional sunday lunch and my partners beautifully presented vegetarian dish. It's so often the case that the vegetarian option is seemingly an afterthought on many menus - this couldn't be any further from the truth here. Our food was absolutely delicious, on complimenting the person serving us (who turned out to be the owner) we were informed there is a new head chef in the kitchen. The wine was also delicious as was the interesting beer I ordered. We will certainly be putting this one firmly on the map....
5 stars!!!
I like the space, indoor and out. I'm not going to bang on about overbearing hipsters, fashion is fashion and trend driven so, whatever. But I find the staff to be a bit full of themselves at times which is a shame. Food's about 3 star, not any better. We ordered the same Longhorn burger each, and received them only to find each containing different sauces. One was only just warm the other freshly grilled. So as someone else pointed out, don't prepare burgers like this, ahead of time, it's cheap, and that is not reflected in price. I'm surprised it's the sister-act to the Royal Oak, their kitchen is much better. And finally, fix the damn toilet doors please. If it breaks again, fix it again, this pub's maintenance is ruled by a lax attitude, you can do better.
I really couldn't disagree more with the previous comments, I have always found the staff to be very friendly and attentive, this is a very busy pub but you will never wait more than five minutes to get served, the food on offer is always interesting and of a very high standard, offering a lot more than your usual gastro pub fodder. The Spurstowe Arms is a refreshing change in a plethora of sterile generic gastro pubs that are abound in the East End of London these days.
Style over substance - nice interior and beautiful people, but scratch under the surface and you'll find a badly managed bar, arrogant staff and a clientele of vacant fashionistas. If you're more concerned about the people you're seen with rather than the quality of the service then this is the place for you.
Nice pub and could be better if they paid attention to the food!! the menu looks good but offerings such as a longhorn burger should not be precooked or over cooked and the 2 i had were both that. The chips were oily and pre cooked-to be soggy.If you are making those burgers you shouldn't blitz the mix too long. All this makes you over priced. I woulnt go back to dine nor risk looking at anything else on the menu.
This a decent pub with a good selection of beer and wine. The food, however, is hit and miss. On one occasion I had a truly fantastic burger. The other occasions though were completely average. Overcooked and unseasoned. The kitchen even refused to make it again. A shame since we quite like coming here. I guess we'll just eat somewhere else.
Nice looking pub, good food, very decent drinks list (£25 for a bottle of Prosecco is a rip though), fun identikit-hipster crowd with little sense of their own ridiculousness... but that goes with the territory. Daft bar staff (they need to move one of the mirrors on the wall by the door, the poor loves can't stop staring at themselves). But… the Spurstowe gets one star for the toilets. If you're the kind of pub with a good steak tartare on the menu and a very capable Galician octopus, you should assume your customers aren't the kind of people who are going to nod off on heroin in the bogs so PUT A BLOODY LOCK ON THE TOILET IN THE GENTS.
went here for dinner and drinks a few nights ago with some friends for the first time after being told about this uber chic pub. I must say it very much stood true to the reviews! Good reviews that is! The food was the best we have had in east london in ages and it cleverly chimes with changing appetites and budgets. Staff were easy on the eye and it seems as though long hair and beards are a requirement. No complaints from this young lady! The crowd may seem a bit pretentious but most london pubs have been infiltrated with this type. Will definitely be going back! KUDOS chef you have just scored a group of devotees to your outstanding cuisine! Looking forward to going back.