In the '60s and '70s, young TV audiences were hooked on dozy old cats, Welsh steam engines and pink mice from outer space; all of which were lovingly crafted by Oliver Postgate and Peter Firmin's 'Smallfilms' company. Fast forward to 2016 and nostalgia aficionados now have the opportunity to catch a rare peek of the original sets and puppets used in these affectionately remembered animations thanks to the V&A Museum of Childhood's 'Clangers, Bagpuss and Co'. To mark this special exhibition, here's a look-back at 12 vintage kids shows that were set in London.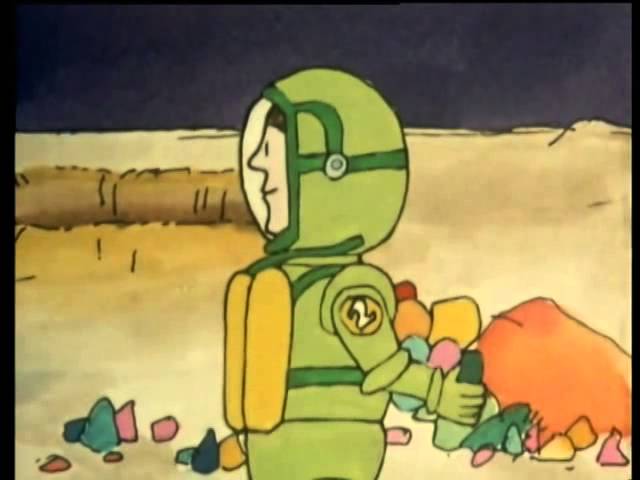 Mr Benn
He may have looked like a bowler-hatted square but Mr Benn was the original cosplayer, with each episode seeing him embark upon a new adventure courtesy of an outfit from a magical fancy dress boutique. Mr Benn was a resident of 52 Festive Road which is closely based upon Festing Road, Putney – the street where the series creator David McKee lived at the time. An engraved paving slab commemorating Festing Road's connection to this childhood classic was unveiled in 2009.
The Wombles
The idea for these early eco-warriors first came to author Elizabeth Beresford on Boxing Day 1968 when she took her children for a stroll on Wimbledon Common – cutely mispronounced 'Wombledon' by her young daughter. Years later, the furry characters inspired the #riotwombles hashtag, encouraging communities to come together for a clean-up in the wake of the 2011 riots.
The Adventures of Paddington
Named after the station where he was discovered, darkest Peru's most celebrated bear was noted for his blue duffle coat, hard stares and love of marmalade sandwiches. Paddington's foster family the Browns lived at Windsor Gardens which in reality is a dull little dead end in W9.
Grange Hill
When it first hit screens in 1978, this gritty school soap was pure Mary Whitehouse fodder. Many controversial issues were covered in its time; the most notable involving drug abuse which led to a hit record ('Just Say No') and a date with Nancy Reagan. Grange Hill was set in the fictitious London borough of 'Northam' and a number of schools were used over the years for filming. The first one was Kingsbury High School (which features a certain George Michael amongst its alumni). Willesden High School (now the Capital City Academy) and Holborn College (now Fulham Preparatory) were also used before production moved to Borehamwood. In 2003 'Grange Hill' left London altogether and upped sticks to Liverpool.
Danger Mouse
Voiced by 'Only Fools and Horses' star David Jason, this sassy secret-agent resided on Baker Street in a covert base disguised as a red pillar-box. The cartoon was a huge hit in its day, with its distinctive British humour drawing in a record 21.5 million viewers. The series was recently rebooted with Alexander Armstrong taking on vocal duties.
Roland Rat
A cultural phenomena throughout the 1980s, Roland Rat was a rodent with attitude renowned for his snappy dress sense and sharp wit. The show was created by Anne Wood (who would later devise the Teletubbies) to initially boost ratings for ailing breakfast show 'TVam'. Roland lived deep beneath King's Cross station in a crib dubbed the 'Rat Cave' and proved so popular he went on to star in his own shows. He still pops up today from time to time.
Dodger, Bonzo and the Rest
An early (and somewhat more realistic) 'Tracy Beaker' for the 1980s, 'Dodger, Bonzo and the Rest' followed the ups and downs of a group of youngsters living in a London foster home. The theme tune was a cover of Madness' 'Our House' and, like 'Grange Hill' the series dealt with emotive issues including alcoholism, teenage pregnancy and abusive relationships.
The Broom Cupboard
Tucked away deep inside the former BBC Television Centre on Wood Lane, the Broom Cupboard was the cosy but chaotic space where CBBC broadcast to the nation for much of the 1980s and '90s. Many budding young presenters cut their teeth here including Phillip Schofield, Andi Peters and Zoe Ball, but were often upstaged by various puppet co-hosts such as Gordon the Gopher and Ed the Duck.
Wake Up London!
Squarely aimed at the yoof market, 'Wake Up London!' was a brash, in-yer-face magazine-style show. Hosted by the 'Vicious Boys', it went out on Sunday mornings so was perhaps best avoided if you were nursing a hangover.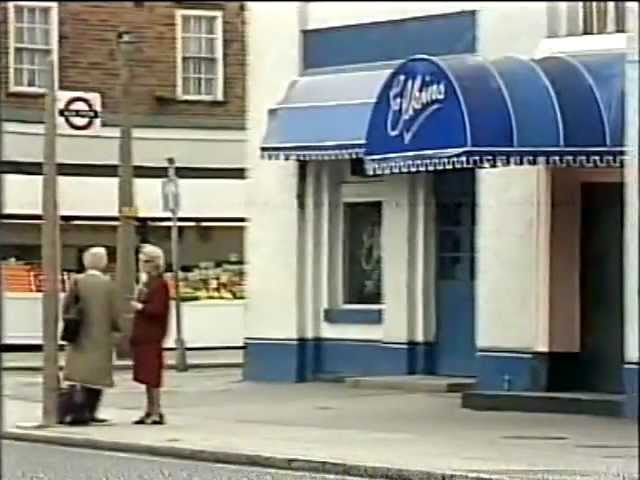 Running Scared
Written by former headmaster Bernard Ashley and filmed on location around the East End, 'Running Scared' was an uncompromising six-part programme that told the story of Paula Prescott. She was a teenager from Forest Gate who falls foul of local gangster Charlie (played by Christopher Ellison – aka DCI Burnside from 'The Bill' for those old enough to remember). 'Running Scared' had perhaps the classiest theme tune in the history of kid's television: 'Running Up That Hill' by the legendary Kate Bush.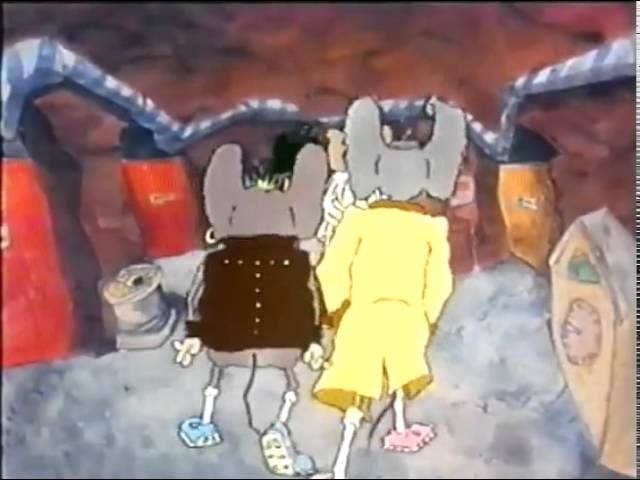 Tube Mice
Another rodent based offering from the 1980s. The Tube Mice were savvy critters who inhabited Oxford Circus station and nipped around town in small cubby holes incorporated into tube carriages. Daftest of the gang was Toaster – a mouse in punk getup who was voiced by none other than Dennis Waterman of 'Minder' and 'New Tricks' fame. Sadly he didn't get to sing the theme tune on this one.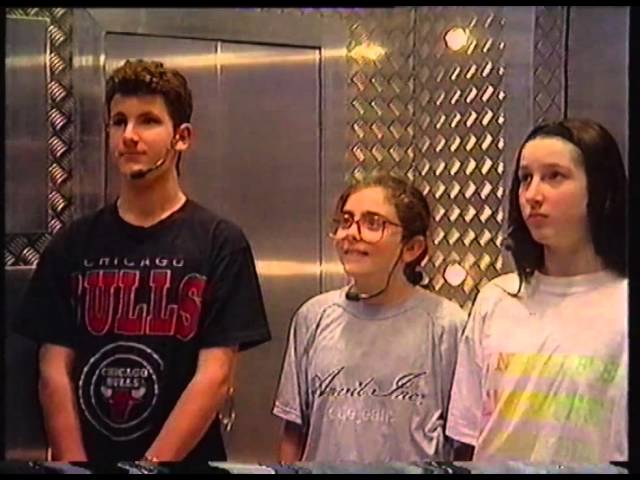 Incredible Games
A sort of 'Crystal Maze' for kids, 'Incredible Games' was set in a monolithic tower where every floor presented a fiendish challenge for teams to grapple with – most notably the chess-like face off with the petrifying 'Dark Knight' (whose garb owed more than a little to Darth Vader). The skyscraper featured in the opening credits was in fact the iconic Trellick Tower on Golborne Road. Look out for a young David Walliams who featured as the 'Max Headroom'-esque host.