Good enough for Henry VIII? Then it's good enough for hipsters too
Why go there?
Known as 'Hackney Village' in Tudor times, Hackney Central was once a popular place for the upper crust to live, thanks to its rolling meadows and fertile hunting grounds. Even Henry VIII had a palace in the area, located near what is now the Lea Bridge roundabout. The neighbourhood's been through a few incarnations since then, from thriving Victorian industrial zone to deprivation blackspot in the '80s and '90s. While gentrification has crept in, the area retains a rough-edged charm that neighbours like London Fields and Victoria Park Village have largely lost.
Where's a good place to eat?
The recently opened Lobster Bar (Richmond Road) is the talk of the town, with its lobster benedict proving a particular breakfast favourite. A few doors down is Raw Duck, offering an eclectic and inventive menu that takes inspiration from nearly every corner of the globe. Asian food fans are well catered for with no-frills Banh Mi Hoi-An (Graham Road) laying on tasty Vietnamese baguettes, while Tonkotsu (Mare Street) does steaming bowls of delicious ramen. If you want a slice of local history, head to Hackney institution Percy Ingle (Mare Street) – which opened in the area in 1954 – for a corned beef roll and a custard doughnut.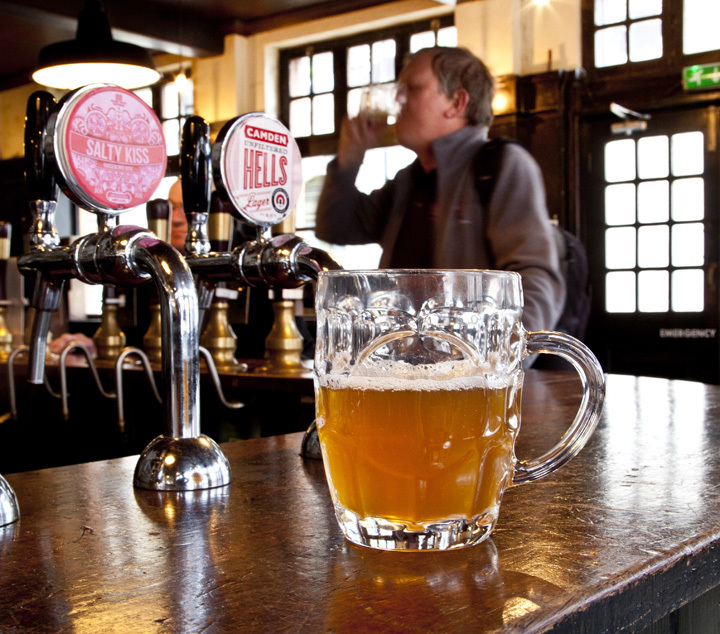 Anywhere to let your hair down after?
Hackney Central has absolutely tons of awesome pubs. The Pembury Tavern (Amhurst Road) serves up a great selection of guest beer, and The Cock Tavern on Mare Street is one of the best craft beer pubs in London. Also on Mare Street, The Old Ship is worth a visit for a beer and a rotisserie chicken. Restaurant, bar and club venue Oslo (Amhurst Road) has hosted the likes of Chase & Status and Craig David in the past 12 months, while cavernous church-cum-live music spot St John-at-Hackney (Lower Clapton Road) is one of the most awe-inspiring places to catch a gig in London; Moderat and Secret Sundaze are coming up in April.
Something more relaxing to do?
The Hackney Empire (Mare Street) theatre hosts London's best panto every year and has seen everyone from Charlie Chaplin to FKA Twigs on its stage since opening in 1901. The Hackney Picturehouse across the road is one of London's comfiest places to catch a movie.
And if I do only one thing?
Head to the Burberry Factory Shop (Chatham Place), which is located on the site of one of the fashion brand's former factories, and get yourself a cut-price trenchcoat so you can peruse the delights of Hackney Central in true style while dressed as a stylish film noir detective or dapper flasher. Your choice.
By Sean Griffiths, who is Lobster Bar in his head but strictly Percy Ingle in his wallet.
Fancy a change of scene? Take a look at the best bits of Wembley.